The LEGO Batman Sequel You'll Never Get To See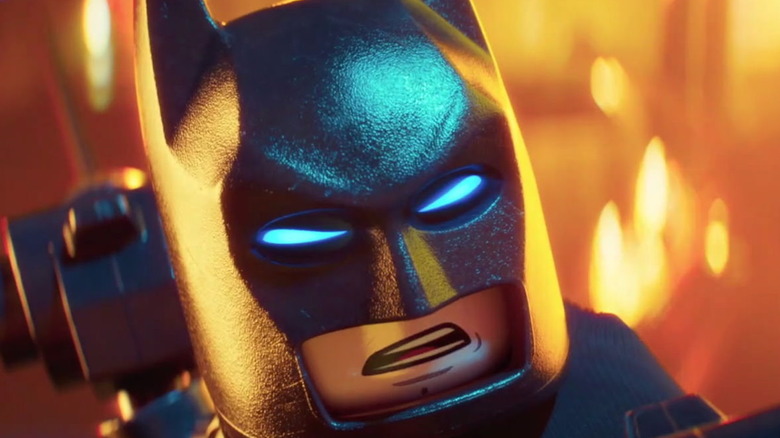 Warner Bros.
In 2017, the first spinoff to 2014's "The Lego Movie" hit theaters... and fans went wild for the film. Zeroing in on one of the characters from the 2014 film, "The Lego Batman Movie" focuses on Bruce Wayne aka Batman, voiced by Will Arnett, who reprises his role from the previous film. The story follows Batman as he plots to take down Joker's (Zach Galifianakis) latest scheme, with some vital help from his sidekick Robin (Michael Cera) and even his butler, Alfred (Ralph Fiennes).
The film was a major success, earning over $300 million worldwide — and far surpassing its $80 million budget — as recorded by Box Office Mojo. Furthermore, "The Lego Batman Movie" was extremely well received by both critics and moviegoers; as of this writing, it has a 90% Tomatometer score and an 80% audience score on Rotten Tomatoes.
With this kind of financial success and popular reception, a sequel seemed like an inevitability; after all, its predecessor received its own sequel in 2019. However, unfortunately for fans of this franchise, it looks like a sequel for Lego Batman won't be happening any time soon — and to make the news even worse, the idea for a potential sequel sounds like it would've been pretty perfect. Recently, the director of "The Lego Batman Movie," Chris McKay, opened up about plans for a (scrapped) sequel — and here's what he had to say.
The Lego Batman sequel was scrapped due to a rights issue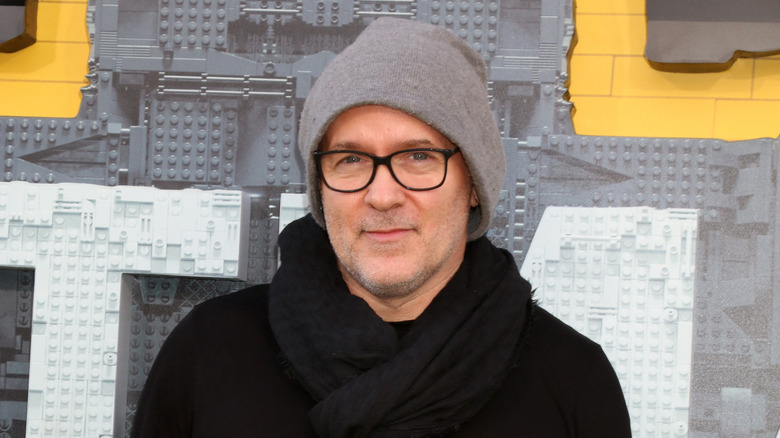 Shutterstock
Speaking with Collider, Chris McKay revealed that a sequel to his 2017 animated film was in the works, with screenwriting team Dan Harmon (co-creator of "Rick and Morty") and Michael Waldron (head writer of "Loki") working on the script.
McKay then explained the ideas they had for the followup film, saying, "It was truly epic ... both from an action standpoint and from a story standpoint. The structure was 'Godfather Part 2' ... a story about Batman's relationship to the Justice League (and Superman) now as well as the formative moments of the Justice League (and Batman's relationship with Superman) then."
For fans of the first film, this plot likely sounds both intriguing and fitting for a sequel to "The Lego Batman Movie." Unfortunately, these plans had to come to a halt due to Universal buying the rights to the 'LEGO' franchise (via Collider). The first "Lego Batman" film, as well as "The Lego Movie" and its sequel, were produced by Warner Bros. and were therefore able to pull from any content owned by Warner Bros., including Batman and other DC content. McKay added, "Because LEGO has left Warner Brothers and is now over at Universal, there probably won't be a LEGO Batman sequel, unfortunately. I am so sorry to say that but I don't think they'll be making a LEGO Batman 2."
Fans of "The Lego Batman Movie" can always revisit the original, alongside "The Lego Movie," but sadly, thanks to disputes over rights, it doesn't look like a sequel will arrive any time soon... if ever.