What It Actually Means To Win A Car On Wheel Of Fortune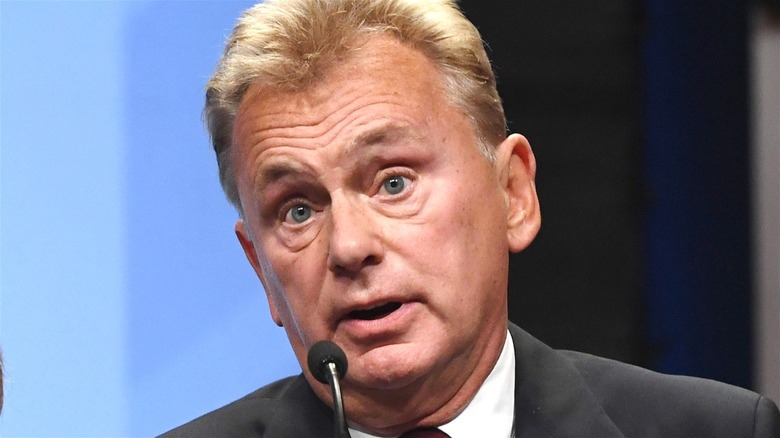 Ethan Miller/Getty Images
In the early 1970s, the late Merv Griffin was hard at work putting together a television game show that came to incorporate elements of Hangman, shopping sprees, and casino-esque roulette wheels. Originally dubbed "Shopper's Bazaar," the program went through a handful of tweaks and changes that ultimately culminated in its perfection under the name "Wheel of Fortune." The show has entertained viewers of all ages and backgrounds for over 40 years, and it's still going strong with hosts Pat Sajak and Vanna White at the helm.
Though they have undergone some slight variations across the decades, the rules of "Wheel of Fortune" have stayed pretty consistent. Contestants spin the titular wheel, choose letters that may belong in the given phrase, word, name, etc., and accumulate as much cash as they can in hopes of making it to the final puzzle. Money is certainly the most abundant prize on the wheel, but it's oftentimes not the only thing "Wheel" winners walk away with by the end of the night. Vacations, electronics, catering, and more are also up for grabs, sweetening the payouts even more so by the game's end.
Arguably the most excitable prize that "Wheel of Fortune" has to offer is a brand new car, which numerous contestants have walked away with. Although, securing such a grand reward isn't all it's cracked up to be, and here's why.
Winning a car on "Wheel of Fortune" makes tax season very interesting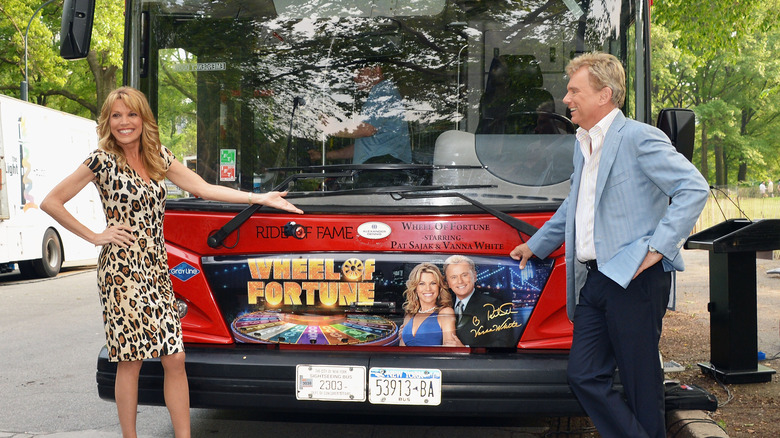 Slaven Vlasic/Getty Images
So, you managed to land a spot on "Wheel of Fortune," win one or more episodes and are now the proud owner of a brand new car. As exciting as this prospect may sound, there's a lot to straighten out should you elect to take the new ride home. Former "Wheel of Fortune" winner John Dean explained to Motor1.com that when he won a 1986 Mazda SE-5 pickup back in the day, it came with its fair share of hoops to jump through, largely of the financial variety.
First and foremost, Dean made sure to clarify that the folks on "Wheel" informed him and the other contestants ahead of time that they'd be responsible for covering the tax on every item they took home. "The car itself was valued by the game show people at around $7,800, which was close to the full MSRP for that model in 1986, believe it or not," he revealed, mentioning that his overall winnings bumped up his income to nearly $28,000 that year. This wouldn't have been an issue if it weren't for the fact that he was a recent college graduate and didn't make nearly enough to cover the added expenses.
"I then had to itemize the entire list with the prices I was given by the retailers. This lowered my overall total winnings to around $15,000, fair market value," Dean recalled, mentioning that there was some back-and-forth with the Internal Revenue Service over the situation, but nothing that couldn't be sorted out. As for getting the vehicle itself, he received a phone call from his local Mazda dealer, who let him know the car was ready to pick up. He then went there, signed all of the necessary paperwork, and drove it home with no issue. "The pickup truck lasted until 2002. Not bad!"
To put it simply, the cars on "Wheel of Fortune" are not just there to glamorize being a contestant — they're legitimate rewards for winning the game, however, dealing with the financial aspect of it is rather tedious. But, if you want a fresh set of wheels, it's very much worth it in the end.