Why Some NCIS Fans Thought Gibbs Set Up Tony And Ziva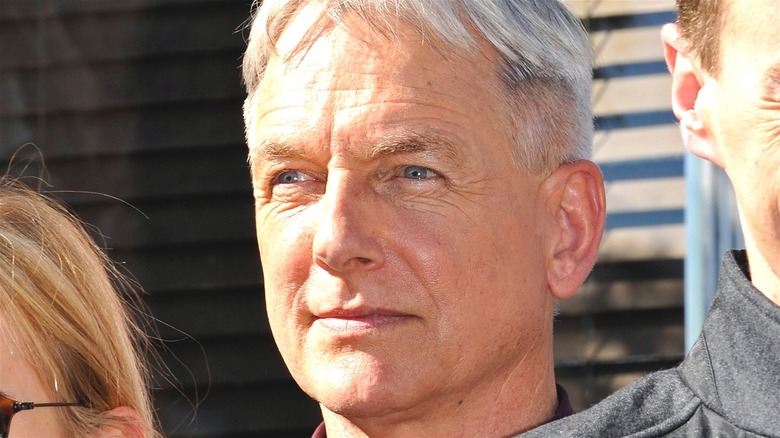 Michael Tullberg/Getty Images
If you're a long-time "NCIS" watcher, you probably know that Leroy Jethro Gibbs (Mark Harmon) has a pretty strict rule about romantic relationships between agents. Of course, that hasn't stopped love connections from happening. After all, these agents spend a lot of quality time together and get to know one another well over the course of a few seasons of the show. 
One of the most poignant and long-running "NCIS" romances is between Tony DiNozzo (Michael Weatherly) and Ziva David (Cote de Pablo), although fans don't see much of it on screen. The two start experiencing fireworks after Cote de Pablo joined the cast in the series' 3rd season, and their relationship isn't given a happy ending until after the events of Season 17 episode "In the Wind," long after both actors had left the show as regulars. 
Nowadays, the benefit of hindsight has fans looking at Tony and Ziva's relationship in a new way. On Reddit (via Outsider), one "NCIS" devotee — who has since deleted the post — started to wonder if maybe Gibbs actually took pains to set the two up. 
Tony and Ziva were put on quite a few cases together ...
CBS
As Outsider details, Reddit user u/Consistent-Manager-1 wrote in a thread in the "NCIS" subreddit, "I'm rewatching and have come to the conclusion that Gibbs was setting up Ziva and Tony to fall in love." They pointed out that Ziva and Tony are paired together on assignments quite often — a fact that can't be denied. In Season 3, Episode 8 ("Under Covers"), for example, the two play a couple of married assassins for a case. This is possibly the first indication that sparks are going to fly between them, sparking imaginations among "Tiva" 'shippers everywhere.
While one person who responded to the post agreed that this might have been the case, others figured it was completely coincidental. User u/GirlNinja553 pointed out that the two are experienced field agents and can be trusted to work as partners on their own, while agents like Gibbs, for example, need more guidance and may be needed elsewhere, making it much less likely that they could be partners with either Ziva or DiNozzo. "What purpose would that serve? Gibbs has a rule specifically against agent romances. So, very highly unlikely that he would set one up. He doesn't tend to be hypocritical like that," u/GirlNinja553 said, disagreeing with the original poster.
Another user noted that the purpose would have been to set up a romance for the agents' post-"NCIS" lives, "just like what happened in the storyline." It's true — Gibbs is a pretty smart man. He may have known his agents were destined for one another, right? Or maybe it's just coincidence. Either way, it made for plenty of tension and a great story that's still being talked about. Mission accomplished.