Fans Of Cursed Just Got The Worst Possible News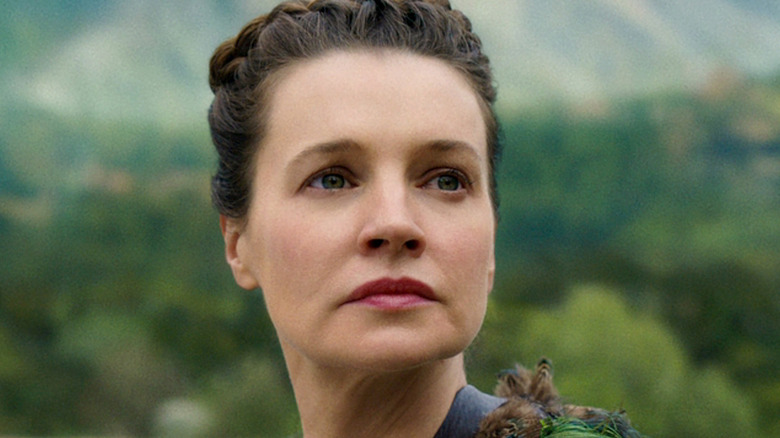 Netflix
The latest to join the recent lineup of Netflix cancellations is "Cursed," a drama based on Arthurian legend that focuses on the re-imagined story of the young woman who would become the Lady of the Lake. It got one season of 10 episodes out before the streamer decided to give up on it and quietly dropped it from the roster. 
Deadline reported the news and TVLine confirmed it today after fans have been waiting about a year after its July 17, 2020, debut to find out the series' fate. It joins a number of projects that have been axed over the past few months, some as hyped or more so than "Cursed" was when it came out. "Mr. Iglesias," "Jupiter's Legacy," "The Irregulars," The Crew," "Country Comfort," "The Last Kingdom," "The Duchess," and "Bonding" were among the shows cut starting in May, so "Cursed" appears to be in good company overall.
It's not unusual for the data-driven Netflix to drop shows after one season, as it eschews the network-standard pilot program in favor of greenlighting whole seasons at once (via CinemaBlend). While this may help shows that need time to build followings in a saturated TV landscape, it also makes it that much more difficult for fans when the shows get canceled, as they've had time to get invested in the characters and situations. Unfortunately, "Cursed," which many believed was a shoo-in for a Season 2, leaves some questions behind.
The end of Season 1 leaves some loose ends untied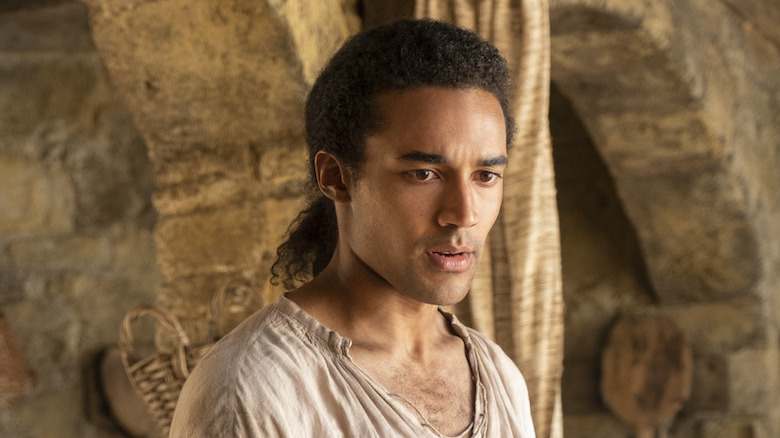 Netflix
"Cursed" is based on Frank Miller and Tom Wheeler's book and told through the eyes of Nimue, who was played by Katherine Langford. She meets up with mercenary Arthur (Devon Terrell), who joins in her quest to find Merlin (Gustaf Skarsgard) and deliver to him an ancient sword named Devil's Tooth.
At the end of the first season, the fate of the main character remains unknown on-screen, as she was shot by Sister Iris' (Emily Coates) arrows and fell into the water. It is, however, revealed in the book that she survives. Speaking of Iris, though, she and the Red Paladins will probably keep fighting with the Fey people; fans were hoping a second season might reveal more of her abilities. Morgana's (Shalom Brune-Franklin) future remains an interesting question mark, too, as she has great villain potential, and viewers are wondering if Gawain (Matt Stokoe) is going to remain dead, what with Nimue's spells and all. 
Another twist from the finale that will remain forever unexplored is the true identity of the Weeping Monk (Daniel Sharman), who turns out to be Lancelot. Viewers wanted a redemption arc for the assassin who, in original lore, is Arthur's faithful knight and companion (until Guinevere, anyway). Then, of course, there is Arthur himself, because fans do kinda know what happens to him in the future, except that none of that seems to be even close to happening yet. 
The show did seem to be popular initially, showing up on Netflix's Top 10 list and becoming the streamer's most popular scripted series (via We Got This Covered); there were even rumors of a spinoff for Skarsgard's Merlin, per CinemaBlend. Unfortunately, Netflix is notoriously closed-mouthed about its decisions and fans may never know exactly why "Cursed" got axed.