The Forgotten Winona Ryder Dark Comedy You Can Watch On Amazon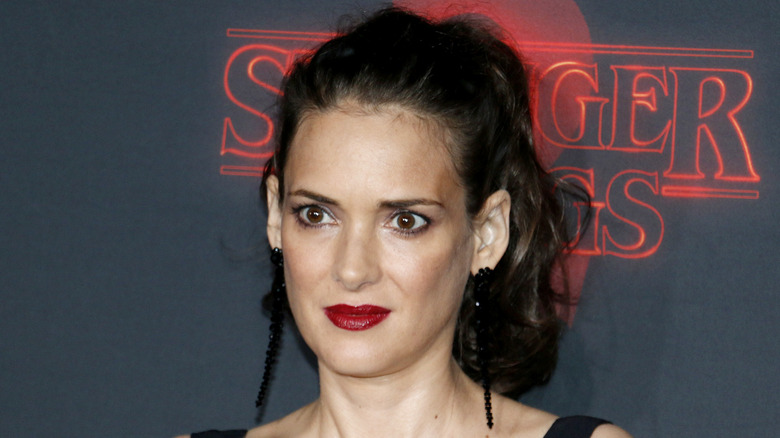 Shutterstock
Before she portrayed the determined single mother Joyce Byers on the beloved Netflix original "Stranger Things," actress Winona Ryder had a prolific run with teenage movies in the 1980s and 1990s. From quirky Tim Burton collaborations like "Beetlejuice" and "Edward Scissorhands" to starring alongside the legendary Cher in "Mermaids," Ryder often portrayed the alternative teen dream.
Whether it was period dramas like "Little Women" or angsty adaptations like "Girl, Interrupted," she always brought an expressive quality to her characters that aided in her successful transition from an edgy starlet to a seasoned actress. Her filmography spans several decades, and many of her films can be found on streaming services.
Most recently, she appeared in the romantic comedy, "Destination Wedding," opposite Keanu Reeves, and on the HBO alternate history miniseries, "The Plot Against America." One of her lesser-known dark comedic gems can be added to your Amazon list right now.
So, which Winona Ryder film did one critic describe as a "definitive blast of teenage nihilism?"
What's your damage, Heather?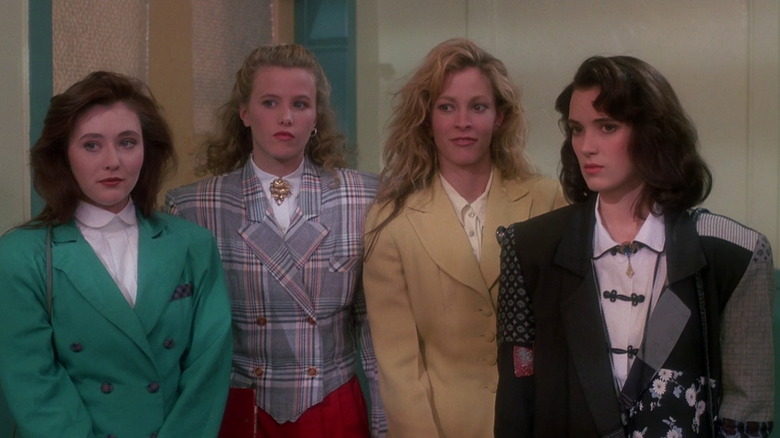 New World Pictures
With a 93% on the Tomatometer and an audience score of 83%, "Heathers" remains an iconic cult classic. The 1988 dark comedy follows Ryder as Veronica Sawyer, a sarcastic teenager in a popular clique of three girls named Heather. Despite her reservations about their cruel behavior, she goes along with their plans until meeting the mysterious Jason Dean (Christian Slater).
Together, the toxic couple embarks on a revenge spree that quickly spirals out of control. The film satirically explores high school hierarchies and uncontrollable teenage rage with an impressive array of shoulder pads, pleated skirts, and teased hair. Equal parts campy and thrilling, "Heathers" is still considered one of Ryder's best films.
It was followed by a successful Broadway rock musical and an attempted reboot by Paramount Network. "Heathers: The Musical" stayed true to the film's plot, while the "Heathers" TV show intended to update the show but struggled with backlash and poor timing.
The original isn't always the best, but in this case, it's hard to beat such a "very" film.