Heathers TV Series Won't Be Aired By Paramount Network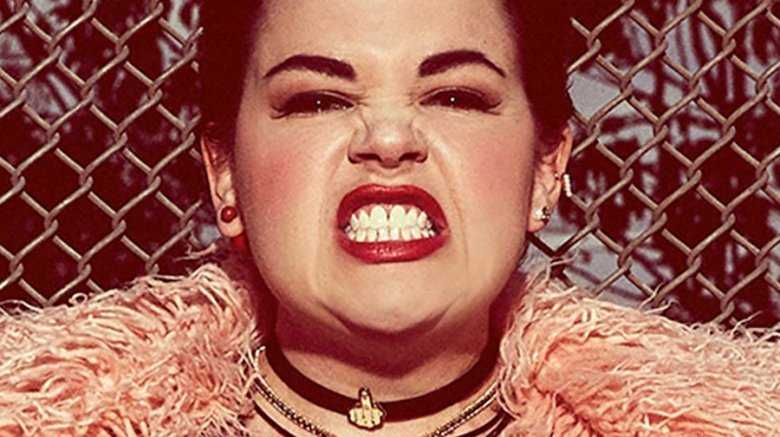 The Heathers TV reboot is no longer a go at Paramount Network. According to The Hollywood Reporter, the Viacom-owned channel has passed on airing the anthology dramedy after delaying the first season's premiere multiple times. The first season, which has already completed production, is being shopped to other networks.
The series is based on the 1988 dark comedy of the same name, starring Winona Ryder as Veronica Swayer, an impressionable high schooler who falls hard for the violent J.D. (Christian Slater), who tricks her into murdering her classmates. Grace Victoria Cox was set to play Veronica in the series opposite James Scully as J.D., while Melanie Field, Brendan Scannell, and Jasmine Mathews played the vindictive Heathers. 
The show was initially developed for TVLand before moving to Spike TV, which later rebranded into Paramount Network. It was originally set to premiere on March 7, but the date was pushed after the school shooting in Parkland, Florida. A new premiere date was never officially set, but sources say that the network did consider an early July premiere date, which was scrapped after the Santa Fe school shooting.
"This is a high school show, we're blowing up the school, there are guns in the school, it's a satire and there are moments of teachers having guns," said Keith Cox, Paramount Network's president of development and production. "It's hitting on so many hot topics. This company can't be speaking out of both sides of its mouth, saying the youth movement is important for us and we've done all these wonderful things to support that and at the same time, we're putting on a show that we're not comfortable with."
Paramount Network was apparently very proud of the show creatively, and sources say they nearly handed down a second season renewal before the Parkland shooting. The anthology show was set to feature a mostly new cast in its second season, and the writers' room has been open for months. (Sources say that the second season would not have been set in a high school and would have taken place in the 1700s, with the key stars returning in new roles, including as Marie Antoinette.) 
Cox and Viacom are trying to find a new home for the series, which Cox notes was filmed in November of 2016, "before the climate changed." "The goal is not to scrap it but to sell it," Cox said. "This was a very difficult decision. We had multiple meetings, and in the end, we didn't feel comfortable right now airing the series and I'm not sure when there might be a time that we as a youthful brand at Viacom would feel comfortable. That said, we are very diligently trying to sell this because we believe in the show."
Selma Blair also starred in Heathers, while Shannon Doherty, who played Heather Duke in the original film, guest starred in the pilot. The show was created by Jason A. Micallef (Butter).