The Most Underrated Toby Scene In The Office, According To Fans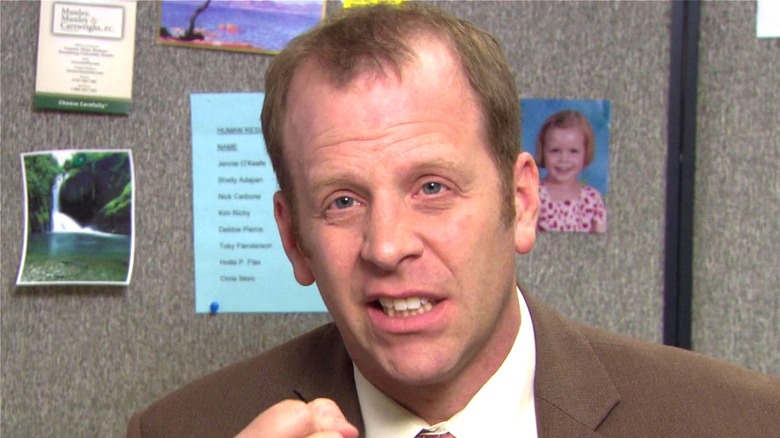 NBC
Has there ever been a sadder, funnier schlemiel in American TV than Toby Flenderson (Paul Lieberstein) from "The Office"? Where even Jerry (Jim O'Heir) from "Parks and Recreation" has a wonderful home life and later becomes the long-running mayor of Pawnee, the depressed and recently divorced Dunder Mifflin Human Resources rep has to endure endless insults from the office's staunchly anti-HR manager Michael Scott (Steve Carell) while also nursing a hopeless crush on Pam (Jenna Fischer). Toby even returns to the office after retiring in Costa Rica because he simply couldn't enjoy it — that's how bleak his circumstances were. (Meanwhile, Michael's response to Toby's arrival back was so horrified that it became an internet meme.)
Toby's storylines on "The Office" are usually quite sad, and range from the Dunder Mifflin employee serving on a murder trial only to believe incorrectly that the defendant was innocent to resenting Jim (John Krasinski) and Pam for their happy relationship. "Office" fans on Reddit seem to agree that one Season 7 episode has the single most underrated Toby Flenderson moment in the entire show, however. Here's more about this poignant scene featuring poor Toby.
Redditors agree: Toby going into the church is amazing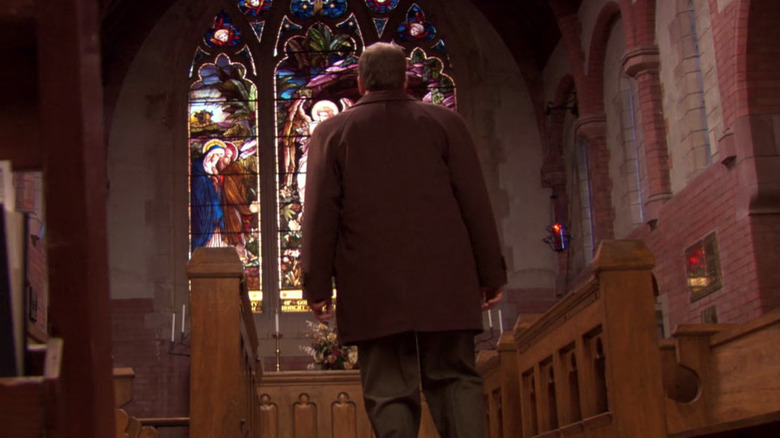 NBC
Redditor u/WarHank9046 posted in the Dunder Mifflin subreddit that the episode in which Jim and Pam's daughter Cece gets christened features the most underrated Toby scene in the entirety of "The Office."
"The episode where Cece gets christened, when Toby comes back to the church after everyone leaves and says, Why you always gotta be so mean to me[?]' looking at the picture of Jesus has got to be the most underrated scene of him ever," they wrote.
This bit from the Season 7 episode "Christening" is as bleakly hilarious and sad as a Toby Flenderson joke gets. He doesn't even sound angry, he's just asking why he's been subjected to so many struggles. However, it's also a moment that has made many fans regard Toby with more sympathy. As another Redditor wrote, "This was the exact scene that made me appreciate Toby."
The actor who played Toby, Paul Lieberstein, was actually a writer and producer on "The Office," credited with writing two episodes (via IMDb). Since the series wrapped in 2013, Lieberstein has worked on shows like "The Newsroom" and the recent Netflix comedy "Space Force", which reunited him with his "Office" co-star Steve Carell. Not bad for a guy whose onscreen persona was so despairing that his terrible self-published mystery novels were the least of his problems.