What You Never Noticed About The HR Characters In The Office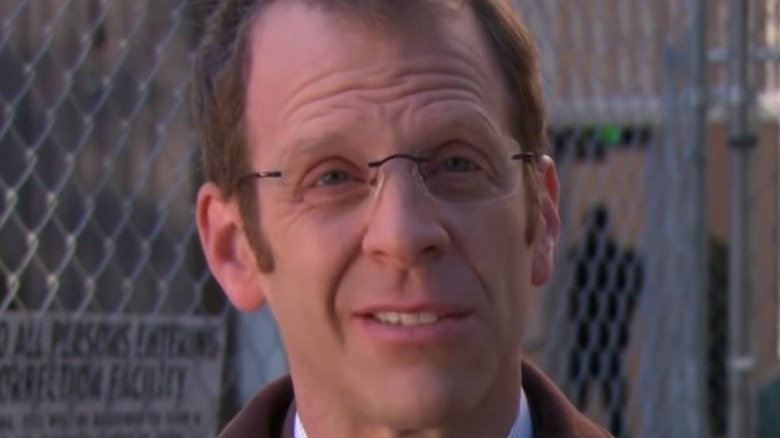 NBC
By the time "The Office" came to a close, everyone seemed to have gained their happy endings. Michael Scott (Steve Carell) moved away from Scranton to be with the love of his life. Jim (John Krasinski) and Pam (Jenna Fischer) married and planned on moving away so that Jim could pursue a more fulfilling career. And Dwight (Rainn Wilson) finally attained his dream of becoming the manager of the Scranton branch for Dunder Mifflin. One of the only characters who ends up unfulfilled is Toby Flenderson (Paul Lieberstein), which is par for the course of his character. 
One of the running jokes throughout the series was how no one liked him, especially Michael. While he would try to make Dunder Mifflin fun, Toby was always there to bring things back down to earth. Unfortunately, this behavior earned him the reputation of being a buzzkill, even though he was primarily level-headed. After all, that was his job as the HR representative for that branch. 
Nothing's easy for HR in the world of Dunder Mifflin. However, on the rare occasions when other HR members come into play, a trend begins to develop.
It's not just Toby, everyone in HR faces adversity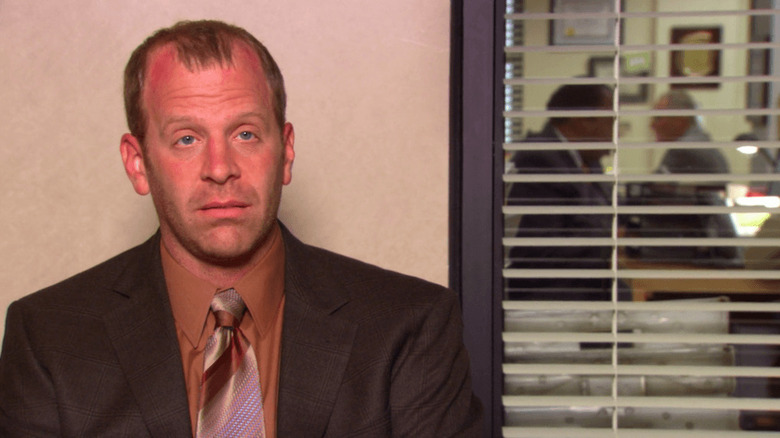 NBC
It would be easy to assume that there's something about Toby specifically that Michael doesn't like. However, it's clear the boss inherently dislikes anyone from HR, seeing as how he automatically hates Holly (Amy Ryan) when she arrives. Of course, when he actually gets to know her, they end up falling in love, but he's willing to make some significant assumptions about her simply on her position. 
Michael's feelings are an attitude shared by practically all of the higher-ups at Dunder Mifflin. As Redditor stinkydonut69 points out, "I like during Jim's interview at corporate David Wallace says 'we have this very irritating HR guy here, he's probably the only person you're not gonna like. Kendall, ugh.'" It's easy to see why that attitude has become prominent throughout Dunder Mifflin.. Another Redditor reminds everyone, "I also love the company picnic when Toby is small talking with another HR rep. They just have this super bland, monotone conversation and seem exactly the same."
These bits show how bosses everywhere hate their HR people. They're all the same, with the notable exception being Holly, and seeing as how her personality is vastly different from everyone else, it's too bad there was never any backstory of what led her to a job in HR in the first place. You would think her presence would make everyone else think twice before judging anyone in HR, but that doesn't seem like it was the case.