Owen Wilson's Highest-Grossing Movie Might Surprise You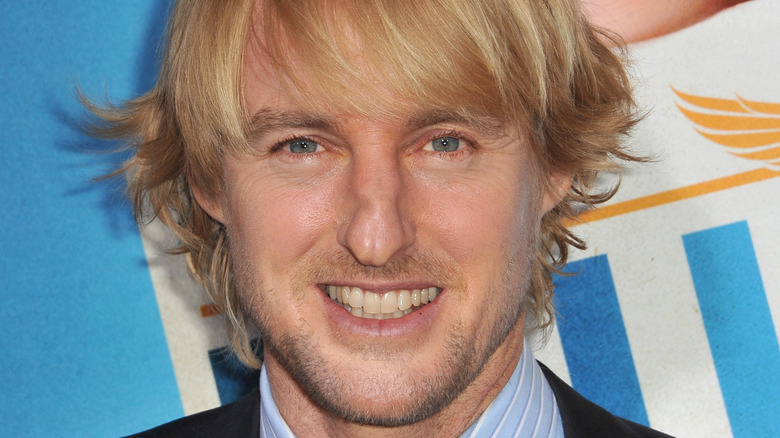 Shutterstock
Those who've been following Owen Wilson's career since he broke out in Wes Anderson's cult classic crime comedy "Bottle Rocket" know he's made a career of delivering nuanced work in films of all shapes, sizes, and genres. Though he's dabbled in drama and big-budget action — and is currently starring as Agent Mobius M. Mobius opposite Tom Hiddleston in the Disney+ series "Loki" — many of Wilson's biggest hits to date have come in the comedy realm, where his distinctive features and crackerjack timing made him one of the most bankable stars in Hollywood for much of the 2000s. 
With smash hits like "Zoolander," "Meet the Parents," and "Wedding Crashers" to his credit, Wilson really did star in some of the biggest hits of the era. Surprisingly, none of those films can lay claim to being the actor's biggest box office hit to date. That title belongs to one of the few family-friendly comedies Wilson has appeared in.
Night at the Museum is Owen Wilson's highest-grossing movie to date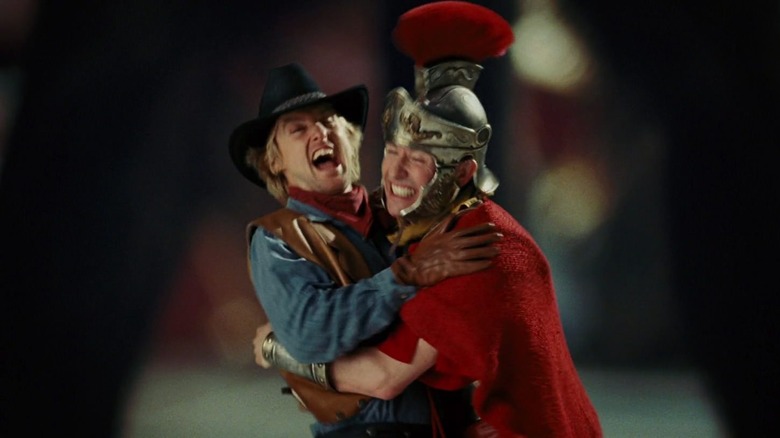 20th Century Studios
Per the Numbers, the family-friendly fantasy flick "Night at the Museum," released in 2006, is the top money-maker in Owen Wilson's vast cinematic oeuvre. It earned just over $579 million worldwide, nearly $20 million more than the animated sequel film "Cars 2," in which Wilson voices the race car Lightning McQueen, pulled in across the globe.
Written by "Reno 911" masterminds Thomas Lennon and Robert Ben Grant and directed by "Stranger Things" producer and director Shaw Levy, "Night at the Museum" finds Ben Stiller playing a kind-hearted divorcee named Larry Daly, who takes a gig as the overnight security guard at New York's American Museum of Natural History. Early on his watch, Larry is shocked to find that, thanks to a magical Egyptian artifact, the exhibits within actually come to life when the museum closes. Among the animated exhibits are the miniature Roman general Octavius (Steve Coogan), a mummified Pharoah (Rami Malek), and former U.S. President Theodore Roosevelt (Robin Williams). As for Wilson, he portrays a miniature, diorama-bound cowboy named Jedediah, who — alongside Octavius — causes all manner of ruckus when the lights go down. 
Oddly enough, "Night at the Museum" is not only Wilson's highest-earning film, but it's also a movie Wilson didn't earn a proper screen credit for. On the film's cast list page on IMDb, Wilson is noted as "uncredited." It remains unclear exactly why Wilson was uncredited for his role in "Night at the Museum," particularly since he's has a fairly prominent part to play in the action and scores some of the film's biggest laughs to boot. 
Whatever the case, "Night at the Museum" remains one of Owen Wilson's most unabashedly crowd-pleasing adventures, and a worthy champion on his all-time box office hit list.