The Evil Episode That Michael Emerson Thought Almost Went Too Far - Exclusive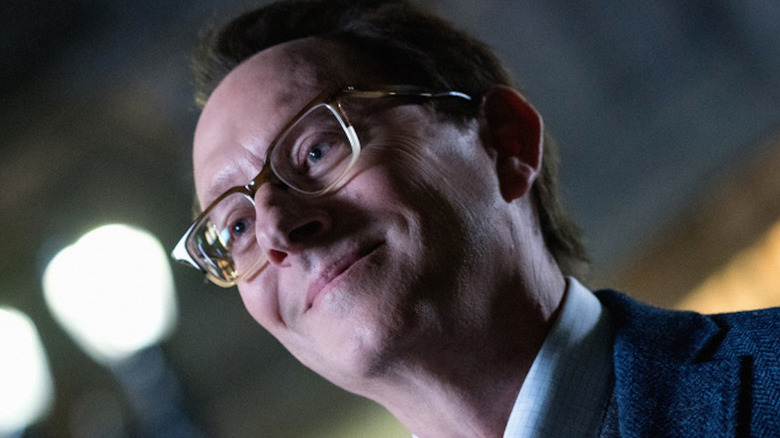 Elizabeth Fisher/CBS
Michael Emerson is known for playing characters who are a bit over the top – especially when it comes to villains. He has even won two Emmys for being perfectly vile — one for playing serial killer William Hinks on legal drama "The Practice" and the other for portraying Benjamin Linus, the conniving leader of the Others, on the cult-favorite series "Lost."
Emerson's latest baddie is diabolical forensic psychologist Dr. Leland Townsend — a master manipulator who literally does the Devil's work on the Paramount+ series "Evil," now streaming its second season.
The story follows a team of specialists — Katja Herbers ("Westworld"), Mike Colter ("Luke Cage"), and Aasif Mandvi ("The Daily Show") — who investigate purported supernatural incidents for the Catholic Church, encountering demons, bodily possession, and other occult-based phenomena. As their biggest adversary, Leland manipulates his patients into being pawns that cause death and destruction, constantly provoking the seemingly virtuous investigators.
Even though Emerson has made a name for himself portraying bad guys, something about playing this particular morally corrupt character sometimes concerns him. During a recent exclusive interview with Looper, the actor revealed the "Evil" episode that almost went too far — even for someone with his impressive acting resume.
Michael Emerson named the one highly relevant episode of Evil that stunned him the most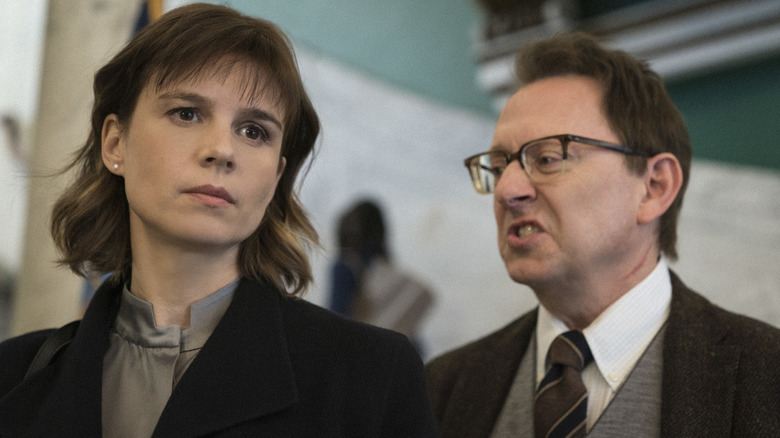 Elizabeth Fisher/CBS
When asked to pick his favorite episode of "Evil" so far, Michael Emerson can't list just one. Instead, he chooses to focus on an episode that gives him chills.
"In Season 1, the episode that scared me the most, that worried me the most, was maybe one of the best," says Emerson. "It's the one where I sort of convince a young incel man to get revenge on women with guns. That was one where I thought, 'Oh shoot, this is not just bad, this is sort of the badness of our cultural moment. And sort of frightening to portray.'"
The episode, titled "Vatican III," re-introduces a character named Sebastian from a previous episode who is a disgruntled IT guy who can't get a date. After being spurned by a barista, Sebastian is manipulated by Leland during therapy sessions with the psychologist. Leland encourages the young man to join an online community of like-minded woman-hating men — referred to as incels — where he can put together a plan to punish the women who hurt him through violent attacks.
This storyline had Emerson questioning how far he should really take things. "That was one where, I don't know, I had to get some reassurances that this wasn't too far, that this wasn't beyond the pale, that this wasn't somehow a destructive performance in the real world," he says. "But the way it was written and the way the episode ended, I think, it was good. These are the issues and the dilemmas that [co-creators Robert and Michelle King] like to explore. And I like that, too. I think it's smart stuff, and it's for grownups. So, I'm glad we go there, but sometimes it's kind of breathtaking."
Michael Emerson sometimes worries about the blasphemous things he says on the set of Evil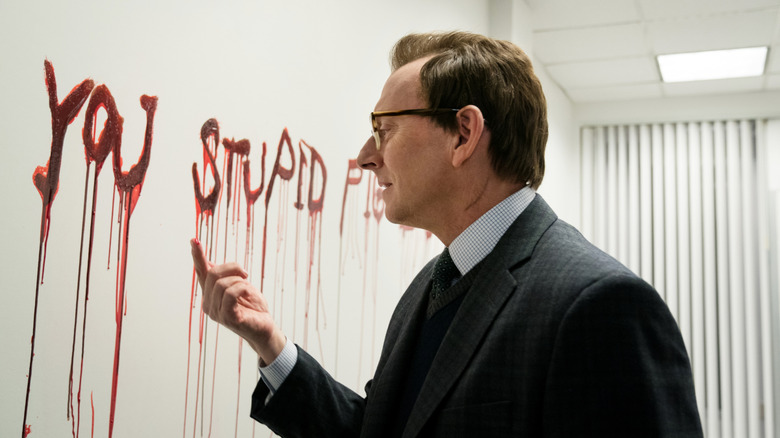 CBS
However, while nothing topped that episode for Michael Emerson — at least, in regard to leaving him creeped out — he did admit that there is something else about the character of Dr. Leland Townsend that often takes Emerson's breath away on the set of "Evil" — and it is the extreme heresy he sometimes has to commit as his character, and how it directly conflicts with his own childhood upbringing. 
"I was brought up a Catholic boy," he acknowledges, "and Season 2, in particular, there's indulgence and a lot of blasphemy with respect to the church and it's sacraments. Sometimes, I stop and think, 'Wow, I am really a blaspheme right here.' I hope a lightning bolt doesn't come from the heavens and strike me down for some of the things I say as my character."
Season 2 of "Evil" is now streaming on Paramount+, with new episodes airing every Sunday.