Who Is The Star In The Verizon 'Biggest Upgrade Ever: 5G Phones' Commercial?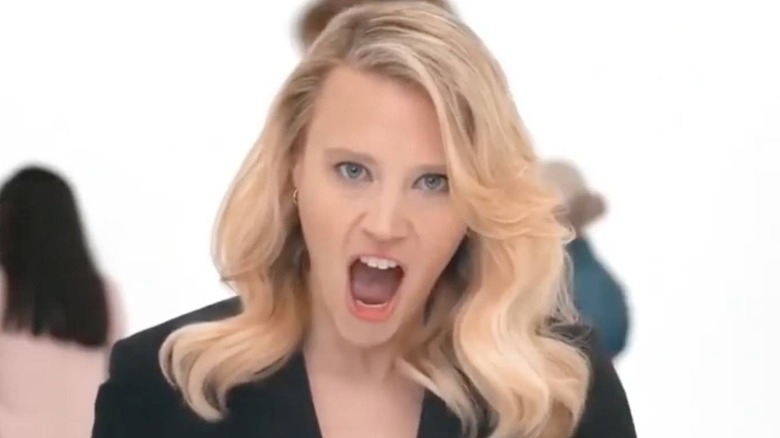 Verizon
Verizon has a big reason to celebrate lately. It's the first major cell phone carrier to offer 5G, which offers increased bandwidth, higher capacity, and lower latency rates. All of that simply means that it's a faster network, so you can spend more time browsing the web and less time yelling at your phone to work faster. 
In case you ever wondered how exactly you could benefit from this new technology, you're in luck. If you're with Verizon, you can upgrade your phone and take your personal and business lives into the 21st century. To spread the good news, the company released a new commercial showing how it's upgrading everyone uses Verizon up to 5G.
The ad shows families, business people, and friends enjoying the perks of the new network. Every step along the way is a very funny comedic actress who seems to be in almost everything these days. If you haven't already, it's time to get familiar with "SNL" performer Kate McKinnon.
Kate McKinnon brings her signature quirkiness to Verizon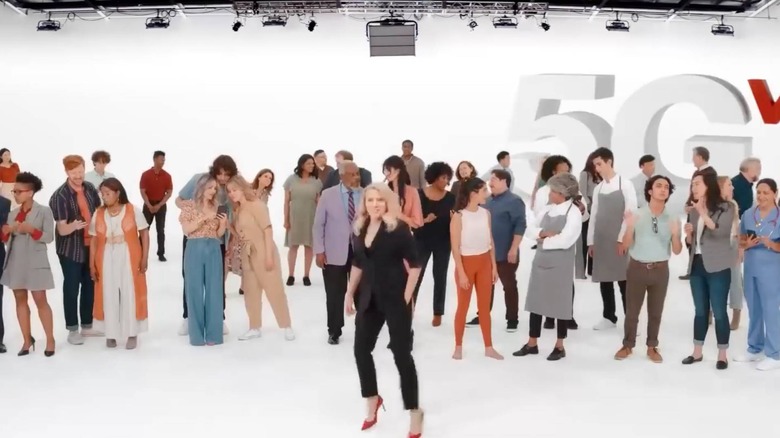 Verizon
It's natural if you don't immediately recognize Kate McKinnon in the Verizon commercial. She's been on "Saturday Night Live" since 2012, and in recent years, she's become one of the star players, appearing in various sketches often as an impersonator. She's donned different outfits and accents to portray everyone from Justin Bieber to Ruth Bader Ginsburg. McKinnon also brought numerous original characters to life on the show, and with all those funny costumes and makeup, you may not realize it's the same person as in the Verizon commercial.
She's regularly popped up on the big screen with roles in "The Spy Who Dumped Me," "Yesterday," and "Bombshell." Her next high-profile role will involve playing Carole Baskin in the upcoming dramatic adaptation of the "Joe Exotic" story that became a nationwide phenomenon when "Tiger King" aired on Netflix in 2020. 
Amazingly enough, this isn't even the first time she starred in a commercial. McKinnon must have a face that looks like it wants to sell you stuff because she's appeared in spots for Tostitos and Audible. It's enough to get you confused and assume her parody Calvin Klein ad from "SNL" is a genuine commercial.