The Scream Reboot Has Hit A Major Production Milestone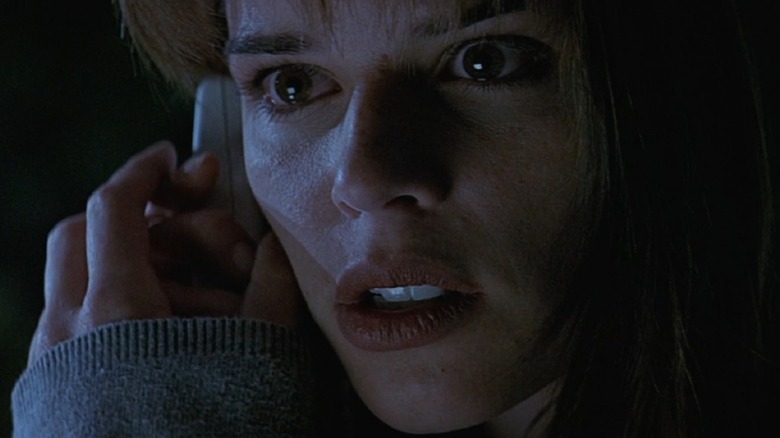 Dimension Films
Bust out your voice modulator and slip on your Ghostface mask because the next installment of the "Scream" franchise is close. Like, standing directly outside your patio door waiting for you to turn on the lights close.
On July 7, Tyler Gillett, one-third of the horror film-making trio Radio Silence, took to Twitter to update fans on the status of the group's latest production. Considering the success Radio Silence had with their previous projects "V/H/S" and "Ready or Not," any announcement from the group would be cause for excitement. But the fact that their next feature is the fifth "Scream" movie makes it all the more thrilling.
"SCREAM (2022) is complete," Gillett wrote. "So excited for you all to see it!"
Gillett wasn't the only Radio Silence member shouting out the good news. Matt Bettinelli-Olpin, who co-directed "Scream (2022)" with Gillett, also jumped on social media to say, "SCREAM (2022) is complete! We're so excited for you all to see it soon."
Bettinelli-Olpin ended his announcement with "#ForWes," a nod to the late horror maestro Wes Craven, director of the four previous films in the franchise. Chad Villella, the final member of the Radio Silence triad and a producer on "Scream (2022)," tweeted a similarly excited message that included, "And now...we wait. 1.14.2022."
And it will be a hard wait until the January 14, 2022 release date. Based on what we know so far about the movie, it sounds like fans are in for a bloody good time.
What to expect from Scream (2022)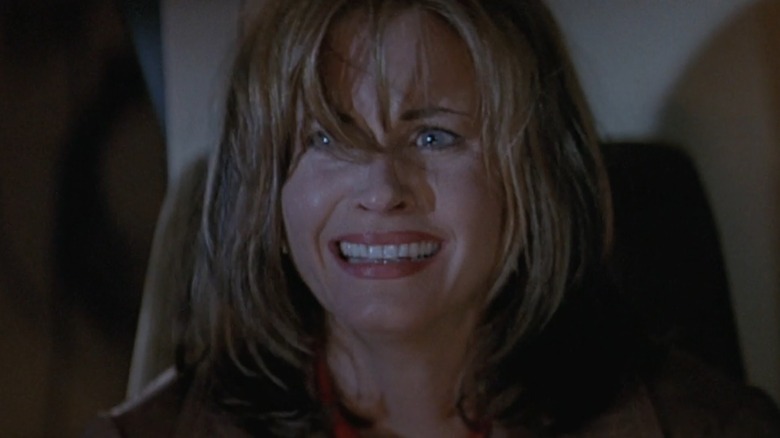 Dimension Films
Not much is known about the plot specifics of the new "Scream," but from what has been teased about the movie so far, it sounds poised to take the franchise in exciting new directions.
During a May 2021 interview on "The Drew Barrymore Show," franchise co-star Courteney Cox spoke excitedly about the upcoming film. "This is the fifth one — it's not 'Scream 5,' though. This is 'Scream.' These director's ... these guys are just incredible, they're making an absolutely — it's a new franchise," she revealed, continuing on to add, "It's hip, it's scary, it's just a new 'Scream.' It's not a reboot, it's not a remake, it's just a brand new launch. I think it's going to be fantastic."
Don't worry too much about them messing with the heart of the films, though. According to Neve Campbell, their intention from the beginning has been to respect Craven's vision. Before she signed on for "Scream (2022)," Campbell spoke to The Hollywood Reporter about the directors, saying, "They wrote a letter honoring Wes in such a beautiful way, and they expressed that the reason they make horror movies is because of Wes and the Scream films. They also expressed ... how much they want to honor and respect Wes' vision."
We'll get to see how it all plays out when "Scream" hits theaters on January 14, 2022.