The Jane Austen-Inspired Dating Show You've Always Wanted Is On Its Way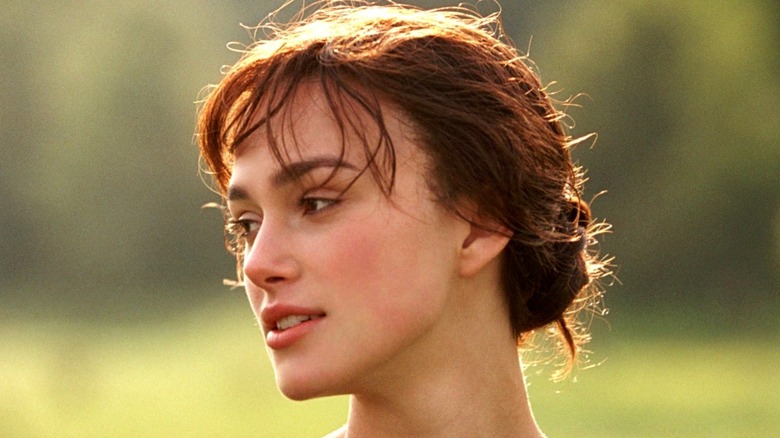 Focus Features
For every Jane Austen-obsessed young woman and man who has ever dreamed of having a romance like Elizabeth Bennet and Mr. Fitzwilliam Darcy, you finally have your chance. While many of her works were first released in the early 1800s, Austen's novels have withstood the test of time and continue to be extremely popular. During her lifetime, Austen published "Sense and Sensibility," "Pride and Prejudice," "Mansfield Park," and "Emma," while three more of her novels, "Northanger Abbey," "Persuasion," and "Lady Susan," were all published posthumously.
"Pride and Prejudice" is arguably Austen's most well-known and influential work, and it has been adapted into various mediums many times over the years. Some of the most popular adaptations include the 1995 miniseries starring Jennifer Ehle and Colin Firth and the 2005 film starring Keira Knightley and Matthew Macfadyen. The story of Elizabeth and Darcy is very romantic, and who wouldn't want to be wooed with dances and declarations of love by a sarcastic gentleman like Darcy? Thanks to Endemol Shine North America in association with Shine TV, a "Pride and Prejudice"-inspired reality dating series called "Pride and Prejudice: An Experiment in Romance" is in development to air on Peacock. 
Fall in love in Regency-style England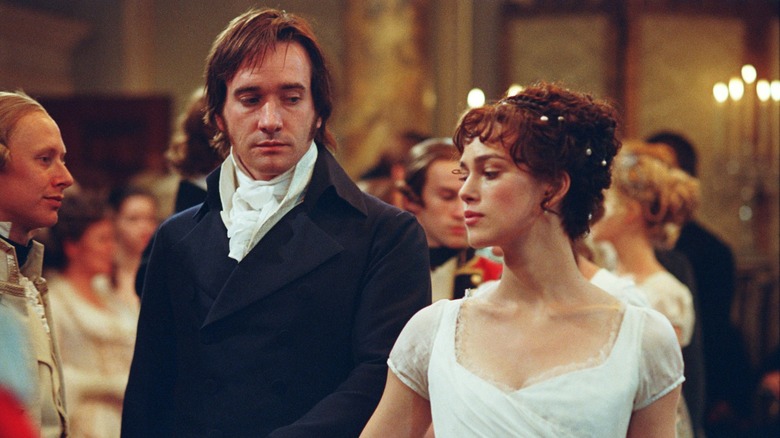 Focus Features
As reported by Variety, the new series will be a dating show that transports the contestants to an England styled after the early 1800s, where "a group of eligible hopeful suitors will have to win the heart of the heroine and her court." The group of eligible bachelors and bachelorettes will be living in a "castle on the countryside," where they will participate in activities that include everything from "carriage rides and boat rides on the lake to archery and handwritten letters to communicate." The announcement of the series did not include any information about its structure or other details, so it is unclear as of yet exactly how many men and women will be on the show and what each episode will consist of. 
If you're really eager to live your own Regency-era love story and can do a fantastic British accent, the show is currently casting, so now's your chance. The casting call introduces the series by saying, "Is modern dating life failing you? Do you long for a night of romance, chariot rides, and balls? Do you want to find love in a beautiful, international location?" If so, then the upcoming "time-traveling quest for love" is for you. On the other hand, if you'd rather watch the unique drama-filled dating show from the comfort of your own home, keep a look out for news of when to expect "Pride and Prejudice: An Experiment in Romance" to arrive on Peacock.