The Comedy-Drama On HBO Max That Anya Taylor-Joy Fans Will Love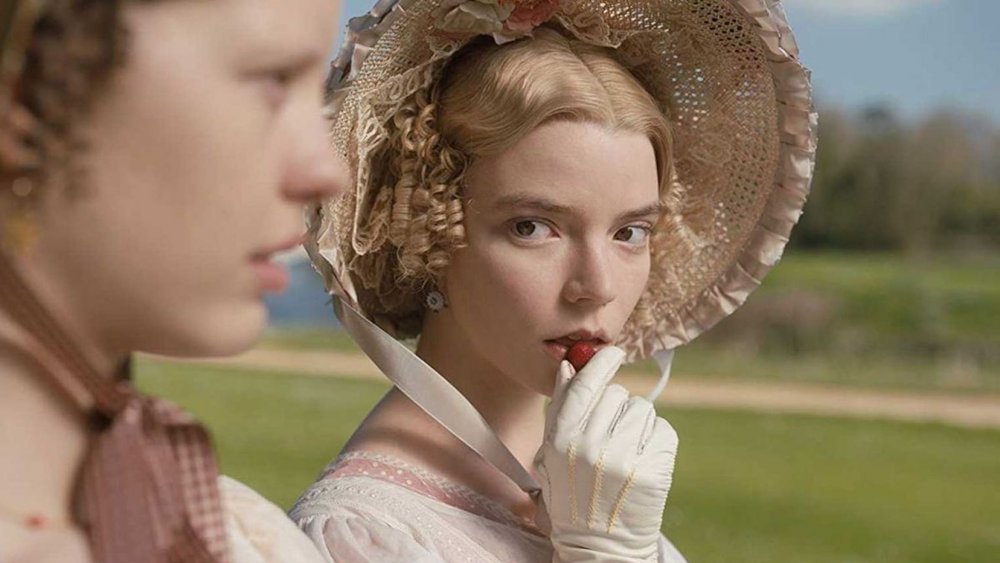 Focus Features
Over the past five years, few up-and-coming actors have had quite as impressive a run on screens big and small as Anya Taylor-Joy. Few actors have been quite as busy, too, with Taylor-Joy claiming no fewer than 26 film and television roles over that brief period, signaling one of the more rapid ascents to stardom Hollywood has seen.
That ascension began, of course, with a breakout turn in 2015's immaculate gothic folk tale The Witch, and only continued with equally impressive work in M. Night Shyamalan's Split a year later. Even as her profile has grown, Anya Taylor-Joy has so far avoided dreaded showbiz labels like "It Girl," largely because she's also avoided appearing in too many high-profile studio projects. That trend will likely continue after the tumultuous production and absurdly bungled release of her X-Men adjacent, would-be blockbuster The New Mutants.
Still, with a string of scene-stealing and/or devouring performances in unheralded gems like 2017's Thoroughbreds and BBC1's period crime drama Peaky Blinders behind her, a current Netflix hit in The Queen's Gambit, and hotly-anticipated projects with Edgar Wright (Last Night in Soho) and George Miller (Furiosa) on the horizon, it's safe to say Anya Taylor-Joy will be stepping up to legit screen stardom in the very near future.
As the current pandemic continues to delay the release and production of those flicks, that next step may take a little longer than anticipated. Luckily, the actor managed to sneak a glorious new film into theaters just ahead of 2020's COVID-19 outbreak. And if you didn't get a chance to catch Emma before multiplexes the world over went into lockdown, you now have a chance stream it in the comfort of your own home via HBO Max. 
Emma will almost certainly delight Jane Austen fans, too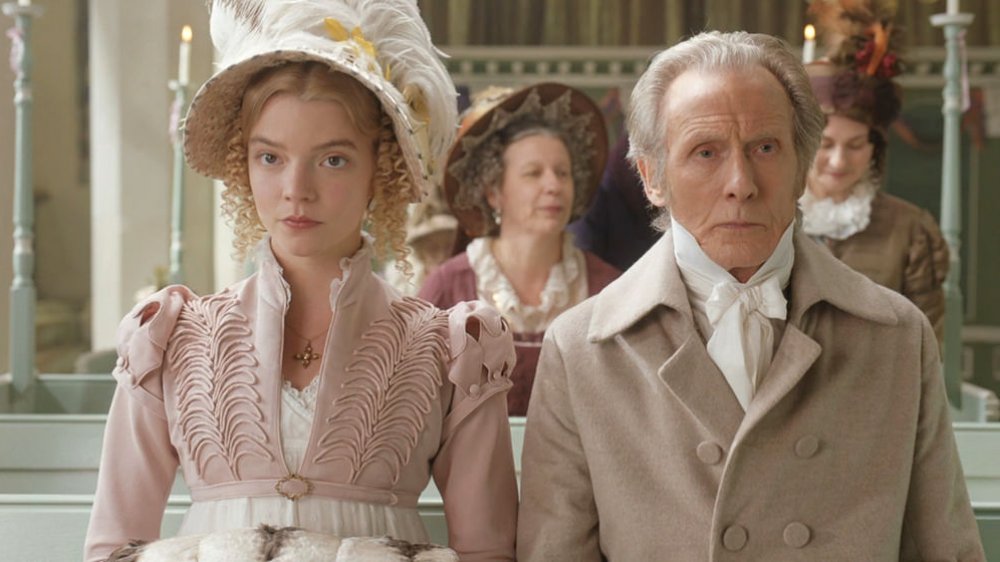 Focus Features
Yes, Emma is based on the beloved 1815 novel of the same name from Britain's iconic proto-feminist maven Jane Austen. Yes, Emma boasts the sort of wicked humor, whip-smart women, incisive social commentary, and unabashedly romantic flourishes you'd expect from Austen. And yes, the latest adaptation of Emma (see also: 1995's brilliantly modernized teen farce Clueless and 1996's period-specific Gwyneth Paltrow starrer Emma) is every bit as insightful and amorous as you'd expect. But as far as most Jane Austen adaptations go, this one really is a hell of a lot funnier.
After years of watching Anya Taylor-Joy living deliciously on screen via dazzling (if often soul-crushing) dramatic turns, fans will no doubt be delighted to see her cutting loose and having a bit of fun as the titular misguided matchmaker in Emma, even if she's doing it in decidedly restrained British fashion. Her stellar work here is matched every step of the way with equally dexterous supporting turns from Mia Goth (High Life), Bill Nighy (Underworld), Johnny Flynn (Clouds of Sils Maria), and Rupert Graves (Sherlock), and bolstered by a razor-sharp adaptation from screenwriter Eleanor Catton.
Taylor-Joy is undoubtedly the glue that holds the entire endeavor together, but Emma's secret weapon is first-time feature helmer Autumn de Wilde. After cutting her teeth on the music video circuit, de Wilde delivers nothing short of a tour-de-force of stylish dramedy in her debut, crafting an infectiously energetic film that captures the core of Jane Austen's original, adds a dash of that angsty Clueless spirit, and brings it all together with the stylized flair of a Wes Anderson flick. 
That savvy combination makes for a film which, in spite of its 19th Century setting, feels as refreshingly of the moment as any modern cinematic confection.