The Short-Lived Character Criminal Minds Fans Liked The Least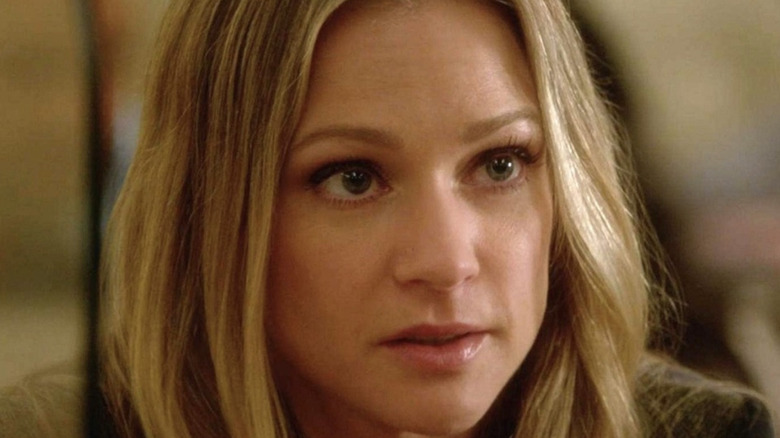 CBS
"Criminal Minds" remains one of the most successful shows to ever air on broadcast television. After 15 seasons, the series concluded in 2020, though a hotly anticipated "Criminal Minds" revival is currently in the works to stream on Paramount+. The series, which followed the FBI's Behavioral Analysis Unit (BAU), has a very loyal following that no doubt continues to enjoy the show's remarkable 300+ episodes.
Like most long-running crime procedurals, "Criminal Minds" has had a steady influx of guest stars throughout its run. While each week marked a new set of victims, suspects, and criminals to appear, the series also shook things up with some casting changes. Many of the BAU members departed during the show, including Derek Morgan, Aaron Hotchner, and Jason Gideon. To offset this, the "Criminal Minds" team brought in new faces to join the BAU and add to the show's popular group dynamic. However, not all new character were well-received by fans.
Many fans disliked Seaver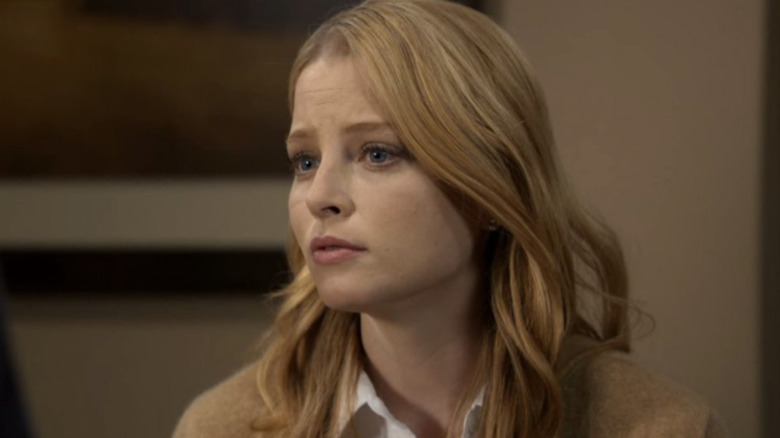 CBS
In a post on the Reddit Criminal Minds community, user thezestywalru23 asked "Which character did you hate the most?" and gave fellow users three options; the results were quite revealing.  Out of the 310 fans who voted, most disliked Ashley Seaver (Rachel Nichols), who received 235 votes. The character joined the show in Season 6, initially as an FBI cadet who helps the squad on a case, though eventually she becomes a probationary agent in the BAU. However, fans were not pleased with her arrival. 
"Seaver had no damn business being part of an experienced, elite, high priority unit like the BAU...absolutely no credentials to be part of that team," said user mccabebabe. User Interesting-Issue475 added, "She was mean to Reid and her only personality trait was 'My dad was a serial killer.'" Seaver's intimate connection with a criminal is part of what led the BAU to see her as an asset, though for many, her sudden rise from rookie to working on high-profile cases wasn't very believable.
Fans also took issue with Blake and Callahan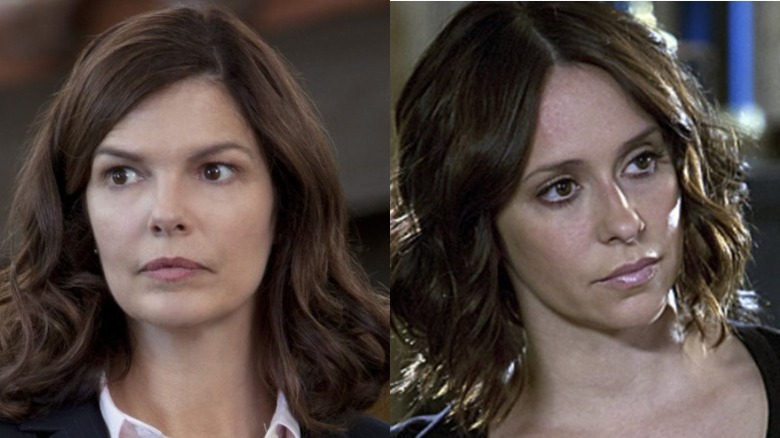 Seaver, however, isn't the only character fans took issue with. Forty-six people voted for Agent Kate Callahan (Jennifer Love Hewitt) as their least-favorite. The character was only around for Season 10, and left in the season finale to focus on her pregnancy. User Dreamwolf321 remarked, "I personally voted for Callahan because I think Jennifer Love Hewitt was way too recognizable...She takes me out of it so badly and I rarely watch her season." User thezestywalru23 agreed, saying, "That totally encapsulates my feelings about Callahan. I couldn't put my finger on what was putting me off of her."
Twenty-nine people voted Alex Blake (Jeanne Tripplehorn) as their least favorite character, putting her last in this unofficial poll. She joined the BAU in Season 8 after Agent Prentiss left to work for Interpol, though ultimately left at the end of Season 9 due to the trauma from the job. Many other Redditors, though, don't get the hate. "I really like Blake too, she looked out for Reid...," said user eitak22, referring to the maternal bond she formed with the fan-favorite character. "He trusted her when he needed to make a call," they elaborated.