Why Luke Alvez And Penelope Garcia Always Seemed To Clash On Criminal Minds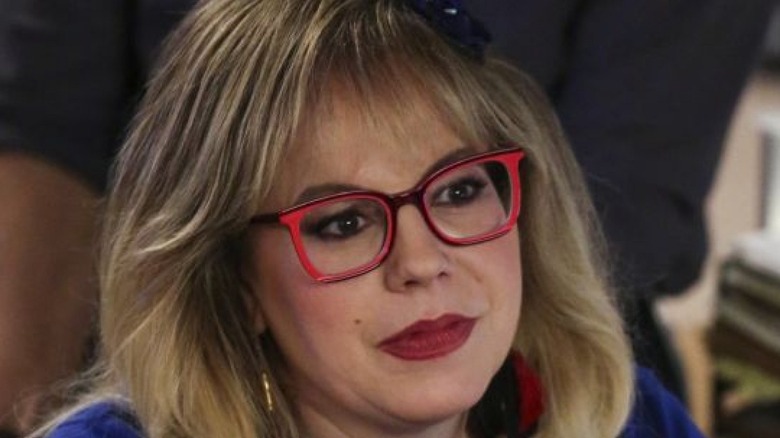 CBS
After 15 seasons, "Criminal Minds" concluded its impressive run in 2020, though a hotly anticipated revival is in the works over at Paramount+. For a decade and a half, fans eagerly followed tuned in week after week to follow the FBI's Behavioral Analysis Unit as they traveled across America to track down some of the country's most elusive violent criminals.
Though crime-solving and heart-pumping thrills are the focus of "Criminal Minds," it's the characters that are truly the lifeblood of the hit show. We've loved watching the friendships blossom between the BAU agents through its 15 seasons.  However, despite all the camaraderie and benevolence between many of the agents, there have certainly been some characters who have had more contentious relationships.  Such was the case with Penelope Garcia (Kirsten Vangsness) and Agent Luke Alvez (Adam Rodriguez). However, as fans who stuck around till the very final episode of "Criminal Minds" know, their relationship certainly had layers.
Garcia didn't like Morgan's replacement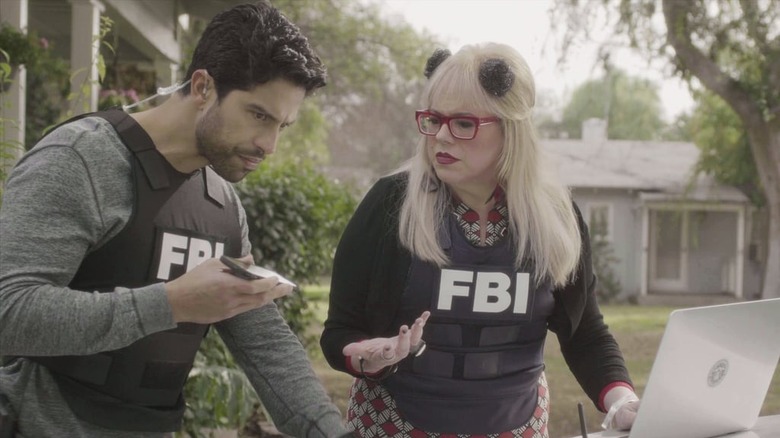 CBS
Luke Alvez joined the "Criminal Minds" team at the beginning of Season 12, following the departure of Agent Derek Morgan (Shemar Moore), who left the BAU to spend time with his newborn son. Morgan and Garcia always had a very close (and often flirtatious) relationship, so his departure from the team understandably upset Garcia. Speaking with Parade magazine, Kirsten Vangsness discussed her character's response to Morgan's absence, saying, "She came into this season sad, like anyone, who has something they really look forward to at their job and then that thing is gone. There's nothing to replace him. He's irreplaceable." 
It seems Garcia took some of that sadness out on Alvez. "I can tell you right now, she doesn't want to like him," Vangsness added. "It's also because he's a new person and he's confident, and it is a different energy, and she doesn't know what to make of him."
Hatred turned to love?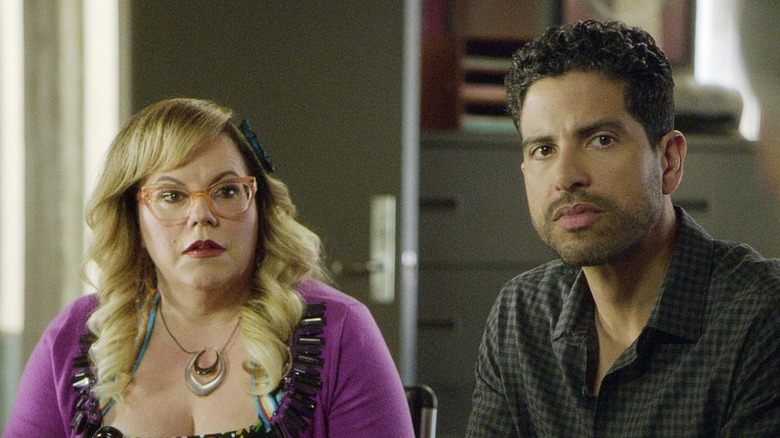 CBS
However, Garcia's animosity towards Alvez didn't last forever. In a very shocking moment in the "Criminal Minds" series finale, which was co-written by Kirsten Vangsness, Alvez asks Garcia out on a date, and she says yes.
Showrunner Erica Messer spoke with Cinema Blend about the moment, saying, "At the end [of the show], Kirsten and I were talking about it, and she was like, 'It could be fun if Alvez asked her out.' And you're expecting her to be like, 'No!' because she's been kinda mean to him, and then she instead surprises us with an 'Okay, sure!' It's something that we'll never see, but it leaves the audience wondering..." 
Vangsness, though, has an idea of what will happen. She told TV Insider that five years down the line, Garcia "will probably have a really hot Latin boyfriend named Luke." Maybe Garcia's dislike of Alvez was a disguise for her attraction all along. We don't know how their potential life story could have played out, but we'll be hoping to get some insight on the "Criminal Minds" revival.