Gunpowder Milkshake 2 Possible Cast, Possible Plotlines And More Details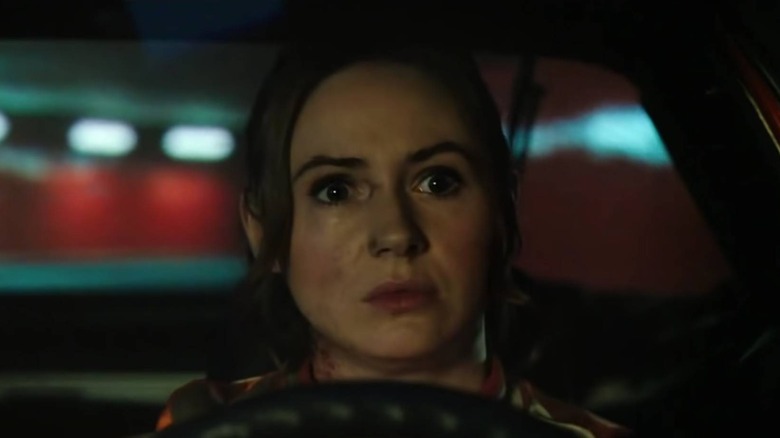 Netflix
The likes of "John Wick" and "The Raid: Redemption" raised the bar for what action movies could achieve. Every other studio has raced to play catch-up since their releases, and it looks like Netflix is about to get in on the fun with its version of a heavily stylized, bloody romp. 
"Gunpowder Milkshake" follows Sam (Karen Gillan), a hitwoman who becomes the guardian of an eight-year-old girl after a job turns sideways. It forces her to go rogue and contact her estranged mother, Scarlet (Lena Headey). It's the perfect summer watch depicting a bunch of killer women having a blast that you can watch in the comfort of your home. 
The studio must already feel incredibly confident in the project, seeing as how StudioCanal has already announced a sequel is in the works (via The Hollywood Reporter). It's good news for fans of hyper-violence, but what can we expect out of "Gunpowder Milkshake 2"? Here's what we know so far.
When will Gunpowder Milkshake 2 be released?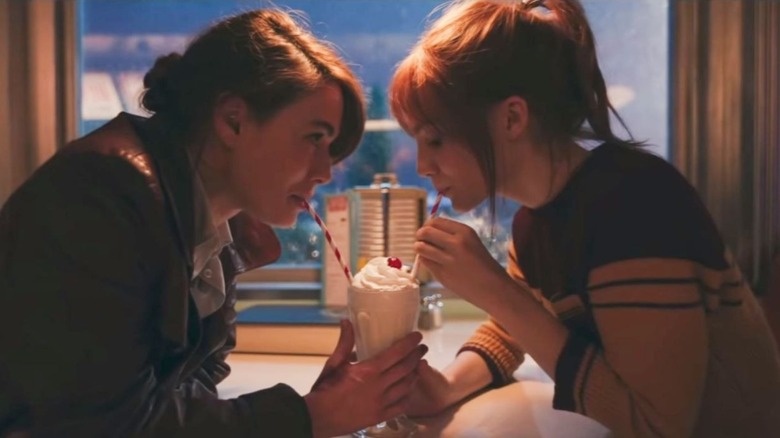 Netflix
The announcement for "Gunpowder Milkshake 2" came before the first movie even came out on Netflix on July 14, 2021. As such, it's unclear when exactly we can expect the sequel to come out because we don't currently know how far along into production it is. It would make the most sense for Netflix and StudioCanal to capitalize on the presumed success of the action movie as quickly as possible, so a two-year turnaround time seems most likely. 
That's assuming all of the cast members don't have any other commitments standing in the way. Karen Gillan would be the main question mark, seeing as how she's already part of a little franchise known as "Guardians of the Galaxy." She played Nebula in those movies as well as "Avengers: Infinity War" and "Avengers: Endgame." The character continued to stick around in the Marvel Cinematic Universe for a while with roles in "Thor: Love and Thunder" and "Guardians of the Galaxy Vol. 3," so that occupied Gillan's schedule for quite some time. The prolonged actor and writer strikes in Hollywood also certainly pushed back any development on "Gunpowder Milkshake 2."
What is the plot of Gunpowder Milkshake 2?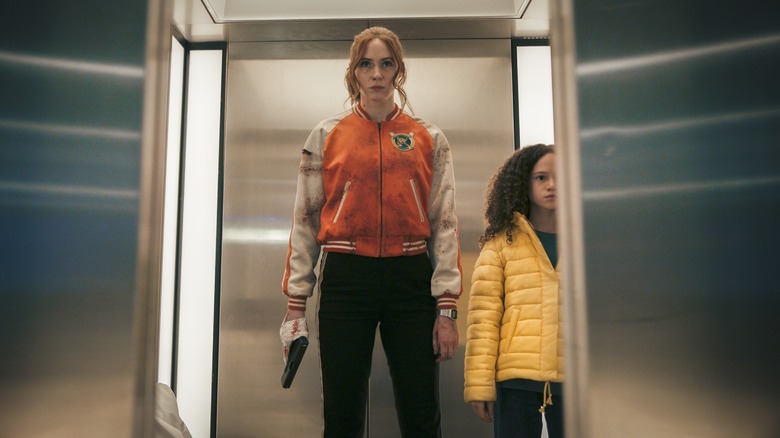 Netflix
There aren't any plot details for "Gunpowder Milkshake 2" as of this writing. It hasn't even been announced whether director Navot Papushado ("Big Bad Wolves") will return to bring another high-octane adventure to Netflix. However, regardless of what ends up transpiring, it will probably maintain the same larger-than-life tone from the original. 
In an interview with IGN, Karen Gillan discussed the influences of the movie and compared it favorably to other action flicks: "It sort of exists in a fairly similar world to 'John Wick.' They're going to pick up their weapons from a place and using code words. I would say the film is pretty different tonally. It's definitely slightly weirder. It's more bonkers. It's really stylized. So I would say that there's like a level of Tarantino feel to it. Maybe like 'Kill Bill' more so than 'John Wick.'"
Wherever there's gratuitous use of gun-fu, we'll be there no matter what. 
Who is starring in Gunpowder Milkshake 2?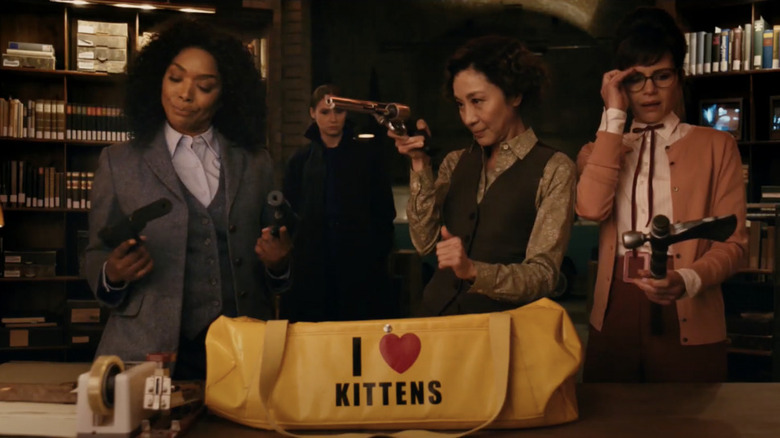 Netflix
The first "Gunpowder Milkshake" brought together an outstanding cast to bring this new violent world to fruition. In addition to Gillan and Headey playing a mother-daughter duo of assassins, they're joined by Michelle Yeoh, Angela Bassett, and Carla Gugino as a trio of hitwomen. They all have to work together to take down the vicious crime lord, played by Paul Giamatti, giving Sam (Gillan) trouble. The film also introduces general audiences to Chloe Coleman, who plays Emily — a young girl protected by Sam throughout the story.
Of course, as a budding action franchise, actors can come and go with surprising regularity. While we would assume all of the primary characters who made it out of the first "Gunpowder Milkshake" alive to come back, some survivors may not necessarily return. There will also inevitably be some new faces and likely a new villain to cause Sam trouble, so look out for casting news once it becomes available.