The Best Recurring Character According To AHS Fans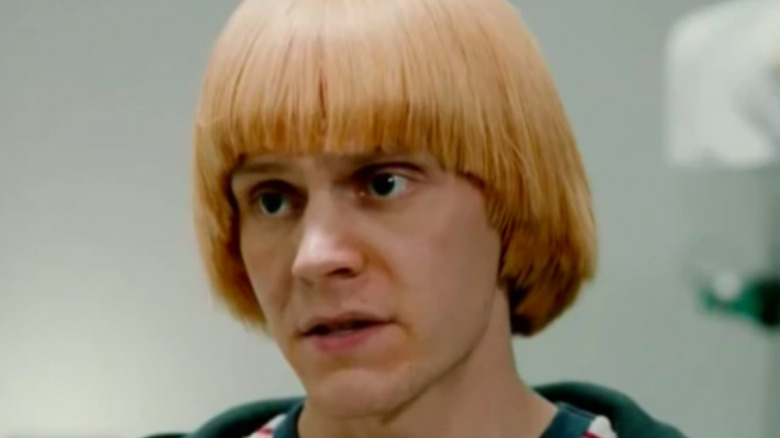 FX
Within the interconnected "American Horror Story" universe, fans have no shortage of characters to invest in. From day one favorites like Jessica Lange and Evan Peters to fresh faces in the franchise like Billie Lourd and Cody Fern, producer Ryan Murphy keeps fans on their toes by shaking things up every season.
The ever-changing horror anthology often leads to fan discussion on the show's subreddit, r/AmericanHorrorStory. A poll posted by u/pwalsh04 asked fans to vote on the "Best Performance by a Recurring Character," excluding characters who received recurring billing like Myrtle Snow (Frances Conroy) from "Coven" and Beverly Hope (Adina Porter) from "Cult."
Voting was between Nora Montgomery (Lily Rabe, "Murder House"), Pepper (Naomi Grossman, "Asylum" and "Freak Show"), Hazel Evers (Mare Winningham, "Hotel"), Cricket Marlowe aka Ashley Gilbert (Leslie Jordan, "Roanoke"), Meadow Wilton (Leslie Grossman, "Hotel"), and Lavinia Richter (Lily Rabe, "1984").
So, who did "American Horror Story" fans deem the best recurring character?
Add a little bit of spice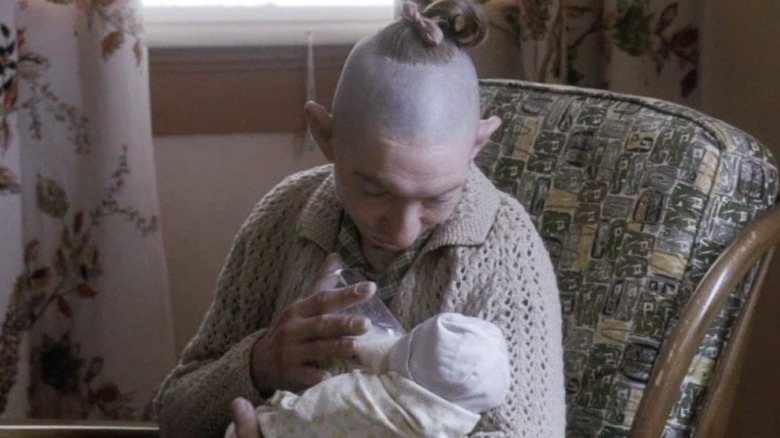 FX
With 123 of the 287 votes, Pepper won the title of best recurring character. Grossman, who is unrecognizable out of character, won fans over with her tender portrayal of the abused, microcephalic woman on two seasons of "American Horror Story."
On an older Reddit thread, fans came together to sympathize with Pepper and her tragic history of abuse and mistreatment. Despite being committed to Briarcliff Manor for allegedly drowning her sister's baby, Pepper was as sweet as sugar. Her past was described by u/crowneroyale as "soul-crushing," while u/17wombats called it "possibly the most heartbreaking one in all of ahs."
Grossman, who has only appeared in one other season of "American Horror Story," was praised by fans for her execution of this role. On that same thread, u/the_merry_pom said, "It's a testament to the quality of the acting and the writing that a work of fiction has the ability to so deeply upset us. They ended their post by saying they'd love to see Pepper return in some capacity to get "some degree of vaguely positive closure."