Here's Who Michelle Yeoh Is Playing In The Witcher: Blood Origin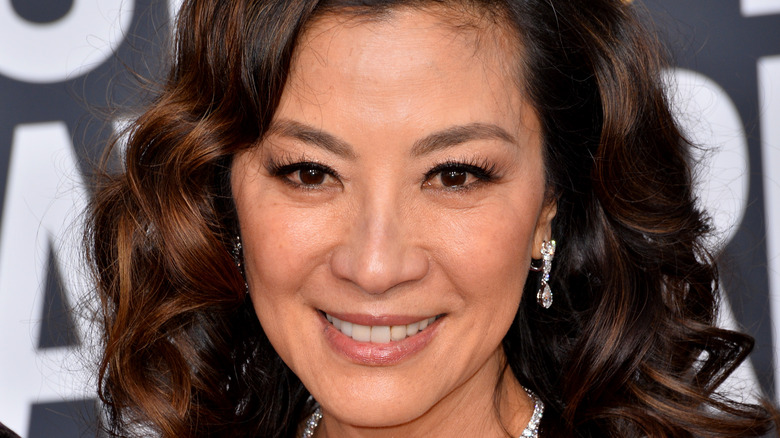 Shutterstock
The Netflix series "The Witcher" reached critical acclaim and popularity almost immediately after premiering in December 2019, influencing Netflix to greenlight not only a second season but also a prequel limited series called "The Witcher: Blood Origin," set 1,200 years before the events of the original show.
Per Deadline, Jodie Turner-Smith is joining the cast of "The Witcher: Blood Origin" as Éile, "an elite warrior blessed with the voice of a goddess," and will star alongside Laurence O'Fuarain as Fjall, a warrior who "carries a deep scar within, the death of a loved one who fell in battle trying to save him." Both leave their old lives behind when the "conjunction of the spheres" introduces magic and magical beings into the world, causing chaos and bloodshed. 
Now, the Hollywood Reporter has confirmed that another star will enter the world of "The Witcher" through "Blood Origin": Michelle Yeoh.
Michelle Yeoh will play a sword-elf who chases after a 'stolen sacred sword'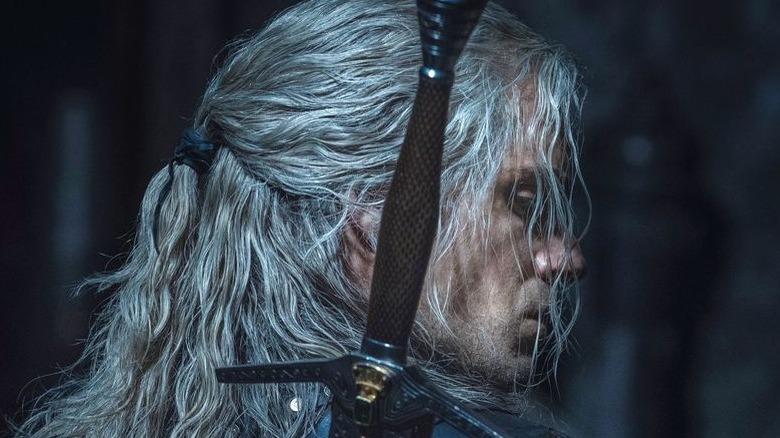 Netflix
In "The Witcher: Blood Origin," Michelle Yeoh will play Scían, the sole surviving member among her tribe of sword-elves. According to a statement from Netflix provided to THR, Scían is unmatched in both her "artistry with the blade" and the loss she has suffered in her life. Her luck changes when she has the opportunity to locate a sacred sword someone stole from her people, and thus, Scían "launches herself into a deadly quest that will change the outcome of the Continent."
Yeoh has a long history of incredible performances, although this may be one of the actress' first big entries into the fantasy genre. She has previously appeared in the 1997 James Bond film "Tomorrow Never Dies," 2018's "Crazy Rich Asians," and the ongoing "Star Trek: Discovery" series as Captain Philippa Georgiou, who's set to star in her own spin-off series about Section 31.
There's no announced release window for "The Witcher: Blood Origin" or the second season of "The Witcher," but we hope to get some during WitcherCon, which takes place Friday, July 9. Additionally, an animated film, "The Witcher: Nightmare of the Wolf," comes to Netflix sometime this year.