The Forgotten Coen Brothers Drama You Can Find On Amazon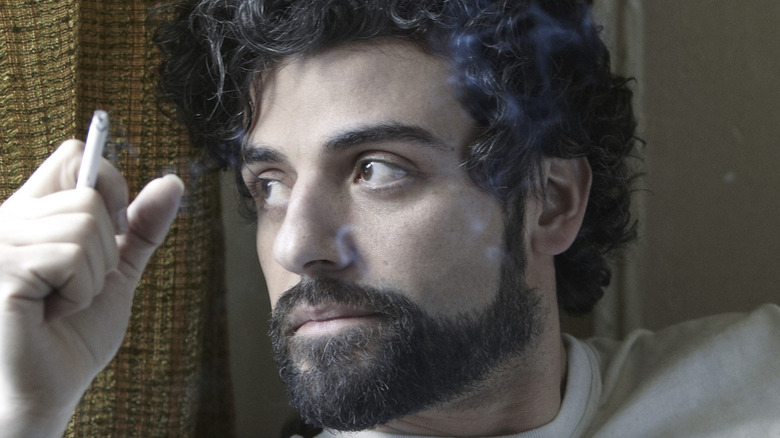 CBS Films/StudioCanal
Joel and Ethan Coen are two of the most celebrated and beloved American filmmakers of the past 40 years. Since the 1980s, the sibling duo have made more than their fair share of both awards darlings ("No Country for Old Men," "Fargo") and eccentric cult favorites ("The Big Lebowski," "Burn After Reading"), and have amassed an impressively extensive, diverse filmography for themselves. However, as highly regarded as the Coen Brothers are, they've still managed to make a handful of underrated films at different points throughout their shared filmmaking career. "Inside Llewyn Davis" happens to be one of those films, and it is, thankfully, available to stream now on Amazon Prime Video.
Released in 2013, "Inside Llewyn Davis" received mostly positive reviews from critics when it made its initial debut, and it currently holds a 92% critics score on Rotten Tomatoes. The film went largely unnoticed during the 2014 awards season, though — garnering only a few nominations at awards shows like the Oscars and Golden Globes and taking home zero wins (via IMDb). In the years since its release, there haven't been many ongoing conversations about "Inside Llewyn Davis" either, and it seems like it has earned a reputation as being one of the Coen Brothers' more minor efforts. That's a shame, considering just how memorable and well-made "Inside Llewyn Davis" actually is.
Inside Llewyn Davis is one of the Coen Brothers' most underrated films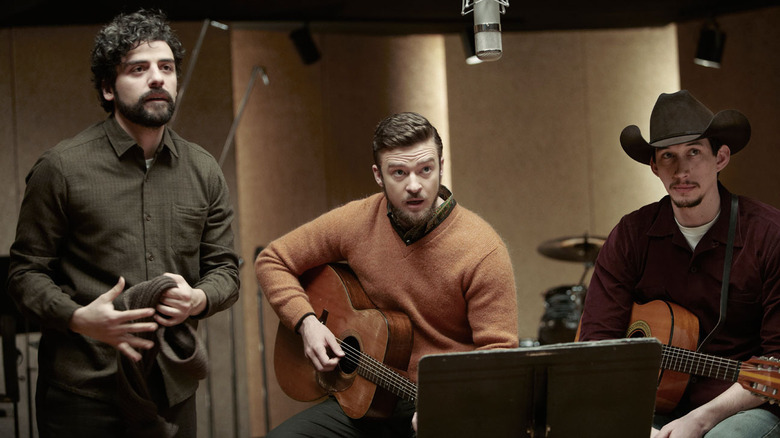 CBS Films/StudioCanal
Co-written and directed by the Coen Brothers, "Inside Llewyn Davis" is set in 1961 Greenwich Village and is essentially a portrait of a fictional folk musician named Llewyn Davis (Oscar Isaac). The film follows Llewyn as he crashes on various friends' couches and struggles to make it as a solo musician following the death of his former bandmate. Featuring a folk music soundtrack produced by T Bone Burnett, the film works as both a character study of a struggling artist and as a love letter to the folk music scene of the early 1960s.
Oscar Isaac achieved breakout success for his performance in the film — and for good reason too. Across the film's 104-minute runtime, Isaac brings a shocking level of vulnerability to Llewyn Davis, a character who is, at least on the outside, almost offensively prickly and sarcastic. Isaac portrays all of Llewyn's cynicism and arrogance as honestly as is necessary, but never lets the character's more unappealing traits overshadow his underlying exhaustion and desperation. As a result, Llewyn isn't ever outshined by the film's number of memorable and weird supporting characters — some of whom are played by talented performers like Adam Driver, John Goodman, Justin Timberlake, and Carrie Mulligan.
But where "Inside Llewyn Davis" truly succeeds is in how it depicts Llewyn's pursuit of fame and success. It's one of the rare films that honestly depicts the struggles a person faces in trying to achieve their dreams, and thanks in large part to Oscar Isaac's soulful lead performance, it remains one of the richest and most compelling character studies that the Coens have ever made. It may not be as violent or wacky as some of their more popular films, but it's just as singular and emotionally complex.