Let The Right One In Showtime - What We Know So Far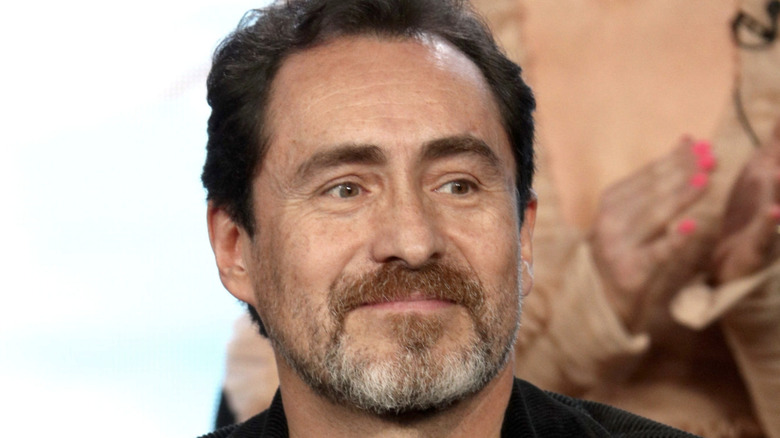 Frederick M. Brown/Getty Images
Showtime's "Let the Right One In" TV series is finally getting going, and fans of the original book and Swedish film (or the American remake), are getting excited about the upcoming project. Based on the book of the same name by John Ajvide Lindqvist, originally published in 2008, the film "Let the Right One In" was released the same year based on a screenplay by the author. The story, set in the early 1980s in Stockholm, follows a young, lonely 12-year-old boy named Oskar (Kåre Hedebrant), constantly bullied in school and around town, who finally makes a friend in a strange child named Eli (Lina Leandersson) who moves in nearby with a man named Håkan (Per Ragnar). The Showtime series is expected to loosely follow the same plot line, with a handful of changes to create a story well-suited to an American television series.
The original 2008 film was a huge hit, winning several awards on the festival circuit and earning an extremely high 98% on Rotten Tomatoes. At a time when teenage vampire dramas were all the rage, "Let the Right One In" was credited with renewing the overworked genre and presenting a surprisingly touching yet still frightening horror story. To this day, it's still seen as a horror classic, so it makes perfect sense that a network like Showtime would want to reboot the story as a series. In 2010, an American film adaptation called "Let Me In" was released and was well-received by both critics and audiences, but it's definitely about time for the story to come around again. 
Here's everything we know so far about the "Let the Right One In" TV series on Showtime. 
1. What is the release date of the Let the Right One In TV series?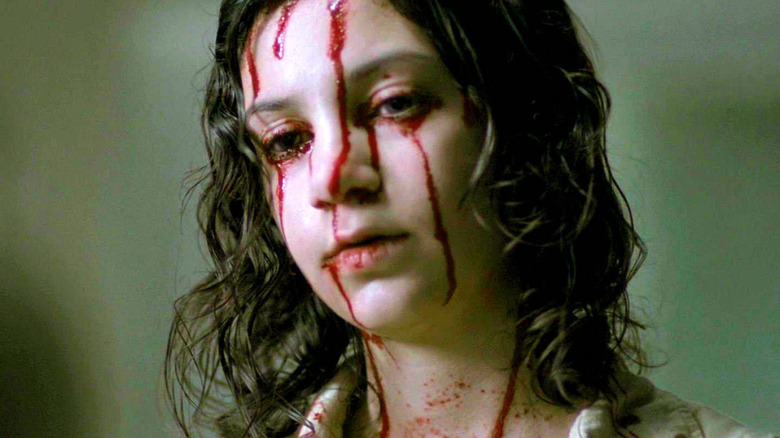 Magnet Releasing
The first thing to note about the "Let the Right One In" TV series is that it is currently only in development for the pilot. This means that Showtime is yet to give the series a full season order, which is likely dependent on how the pilot turns out. While there are many factors that go into a network's decision of whether or not to greenlight a project, some of the biggest issues are budget, test audiences' responses, and the probability of a profit. 
As Showtime is finishing up the main casting for the pilot, filming for the first episode is likely to start soon. Looking at two past examples to guess when we might hear more about the show's future, "The Walking Dead" spinoff "Fear The Walking Dead" got a pilot order in September 2014, before getting a two-season pickup in February 2015 (Deadline). Given a pilot order in September 2016, the Syfy series "Happy!" was given a full-season order in May 2017, before premiering on December 7, 2017 (Deadline). 
Considering the timeline of these two examples and many other television shows that have gone through the same process, we will probably hear more about a full season order in early 2022, or late 2021 if we are lucky. If Showtime decides to grant the series a full-season order, then we could see the first season premiere before the end of 2022.
2. Who will be in the cast of the upcoming Showtime series?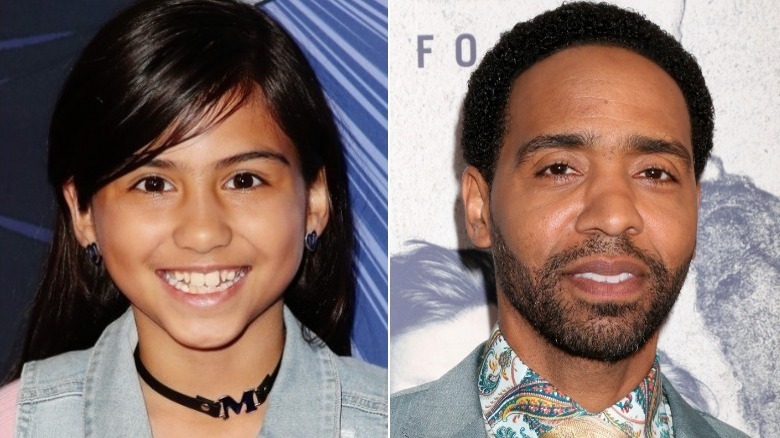 Joe Scarnici/Getty Images, Shuttershock
While the television series is still in its early stages, the show has cast many of its most important characters. Anchoring the main cast is Demián Bichir as Mark, a father whose life is completely changed when his 12-year-old daughter, Eleanor, played by Madison Taylor Baez, is bitten by a strange creature in the night, dooming her to be a 12-year-old with a unique appetite forever. A decade later, the father and daughter live a sheltered life, doing whatever they must to ensure Eleanor's survival. Deciding to return to New York City, Eleanor meets a friend named Isaiah, played by Ian Foreman, who renews her desire to recover her humanity. 
Expanding on the original story, Variety reports that Kevin Carroll will play a new character named Zeke Dawes, a restaurant owner and trusted friend of Mark, and the only other person to know about Eleanor's condition. Jacob Buster plays a boy named Peter who is like Eleanor, but when his father tests a possible cure on him, it goes very wrong, unleashing a monster. Larry Pine will play Arthur, a scientist and CEO of a pharmaceutical company who also might be Peter's father, although it's not confirmed. "Let the Right One In" will also star Anika Noni Rose and Grace Gummer, but there are no details about their characters as of right now.
3. What will Let the Right One In be about?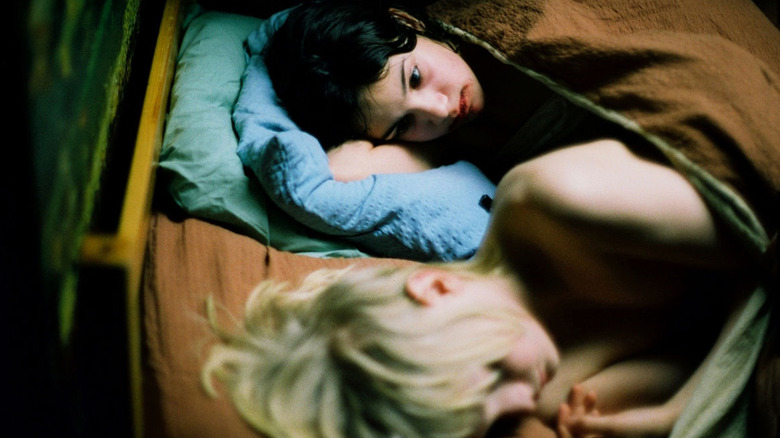 Magnet Releasing
The original story as told in the "Let the Right One In" book and Swedish film, follows Oskar and Eli's friendship as both fight feelings of deep loneliness. Oskar continues to deal with bullies at school who only get worse and worse, while Eli and Håkan do what they must to get Eli the blood needed to survive. Living in a small suburb of Stockholm, the murders start getting noticed, and Håkan makes one final sacrifice for Eli. When Oskar finds out the truth about Eli, he is initially very scared and confused, but soon he understands that the two are really very alike, and they start to create a home with each other. 
In the upcoming Showtime pilot, it looks like Mark's role will be similar to Håkan's, but the show will go deeper into the major sacrifices he's made over the past ten years in order to keep his daughter alive. The addition of Zeke will have a big effect on the story, allowing the show to further explore what might happen if the truth of Eleanor's condition were to become public knowledge. Adding another vampire in Peter and his father's possible cure, the TV series will also definitely cover the scientific side of what's happening to Eleanor and Peter. With the idea that there could be a cure, this news might cause Eleanor to develop a desperate sort of hope, as she finds a new reason to be human again in Isaiah.