The Indie Vampire Movie Every Horror Fan Needs To See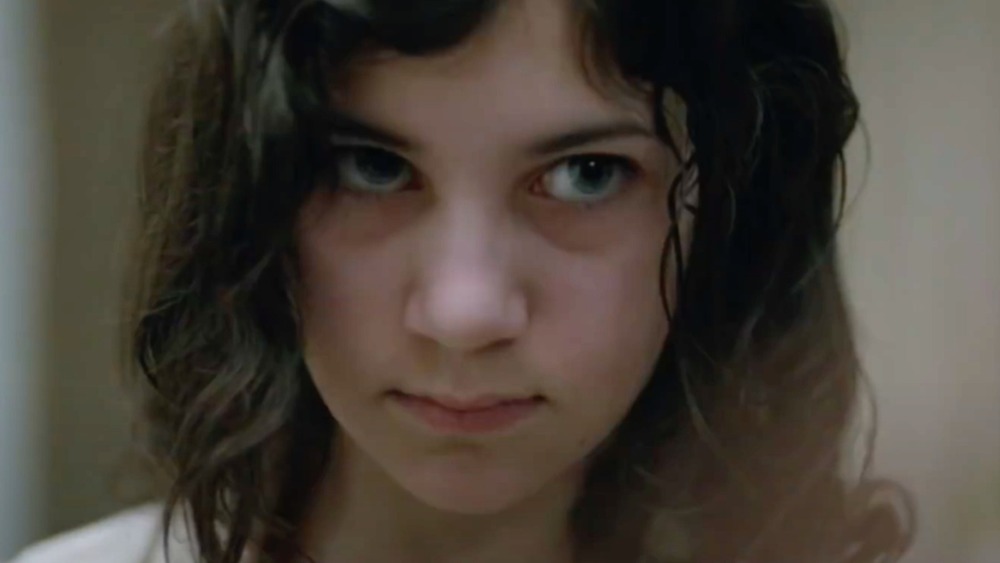 Magnolia Pictures
The current wave of artistically accomplished, serious-minded horror films typified by movies like Midsommar and The Witch can be traced back to one film in particular that feels like it started the movement, with its well-developed characters, moody atmosphere, and morbidly beautiful visuals. That film is Let the Right One In, a 2008 Swedish vampire movie from director Tomas Alfredson. Låt den rätte komma in is one of the finest indie horror movies as well as vampire movies ever made. It is a must-see for anyone who loves the horror genre or coming-of-age vampire love stories (Let the Right One In came out in the Twilight era, but it's about as far from Edward and Bella as you can get while still telling a story about a human who develops a codependent relationship with an ageless bloodsucker).
Let the Right One In tells the story of a sad 12-year-old boy named Oskar (Kåre Hedebrant) in suburban Stockholm in the early '80s. An alienated Oskar is bullied and has fantasies of exacting violent revenge on his tormentors. A man and what appears to be a girl about his age move into the apartment next door. Oskar and the girl, Eli (Lina Leandersson), begin a friendship, communicating with each other through tapping on the wall between their rooms in Morse code. Eli encourages Oskar to start standing up for himself.
Eli lives with an older man named Håkan (Per Ragnar), who kills people to harvest blood for Eli. Oskar eventually discovers she is not just a girl but a vampire, too. When Håkan is no longer able to provide for Eli, she turns to Oskar for assistance.
Let the Right One In is a horror classic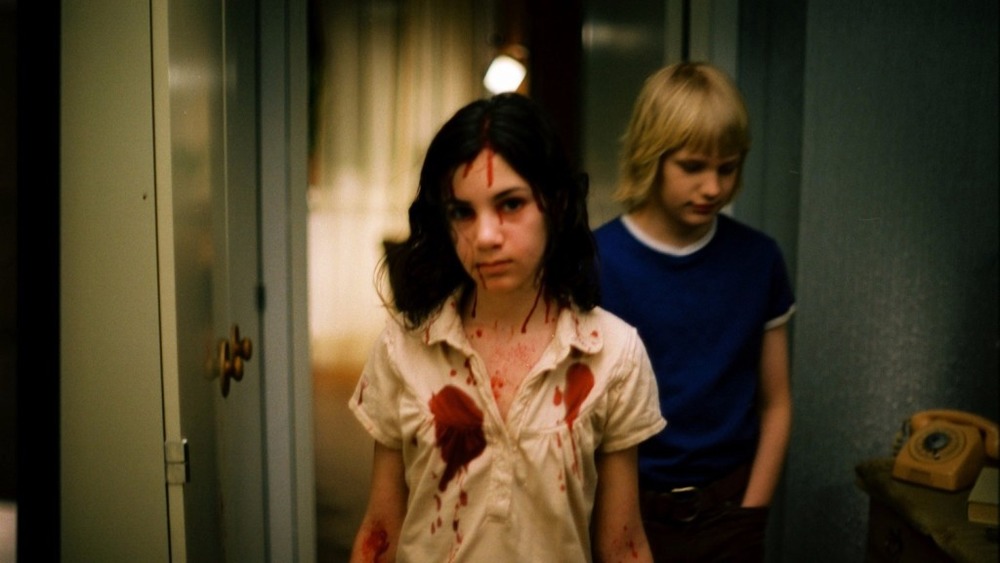 Magnolia Pictures
Let the Right One In is a dark, psychologically insightful horror drama about how people who have been hurt find each other, and simultaneously help each other and hurt each other even more. It has a 98 percent "Fresh" rating on Rotten Tomatoes. "Let The Right One In is a modern genre classic, reinterpreting a familiar story with emotional delicacy and visual force," the Sydney Morning Herald's Eddie Cockrell wrote in his glowing review of the film. Horror-focused website Bloody Disgusting named Let the Right One In the best horror movie of the decade.
The film was adapted by John Ajvide Lindqvist from his own novel. The cinematographer was Hoyte van Hoytema, who established himself as a major cinematographer with the film, and went on to shoot Christopher Nolan's Interstellar, Dunkirk, and Tenet, earning an Oscar nomination for Dunkirk.
Let the Right One In got an American remake in 2010 called Let Me In starring Chloe Grace Moretz and Kodi Smit-McPhee and directed by Matt Reeves. It's not as good as the original. Currently, Showtime is developing a TV pilot based on Let the Right One In from Away creator Andrew Hinderaker that will star Godzilla vs. Kong's Demián Bichir as the father of a 12-year-old girl who was turned into a vampire 10 years prior, according to Deadline. So it will be a somewhat different version of the Let the Right One In story, should it be picked up to series.