In Liam Neeson's Action Career, One Movie Stands Above The Rest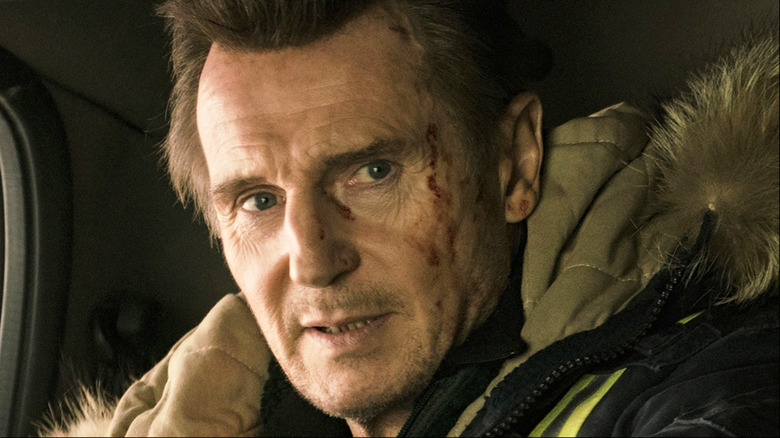 Lionsgate/Summit Entertainment
Actors have been known to pivot from genre to genre over the course of their careers, but few have done it as dramatically as Liam Neeson. Though he has flirted with action and fantasy throughout the course of his career, he truly made his name with dramatic fare, such as "Schindler's List." However, as the millennium changed, he started focusing on big-budget epics and hardcore action movies ... and after "Taken" dropped in 2008, he's cemented his place as one of the pre-eminent action heroes in Hollywood. 
As he gets older, Neeson himself can't believe he keeps landing action roles – but then again, it's worth pointing out that Harrison Ford is a decade older than him, and "Indiana Jones 5" is nevertheless on its way.  As such, there's always the possibility that Neeson's greatest action role is yet to come. Still, as it stands right now, there's one very particular Liam Neeson action movie that stands head and shoulders above the rest. 
Cold Pursuit isn't your typical Liam Neeson action movie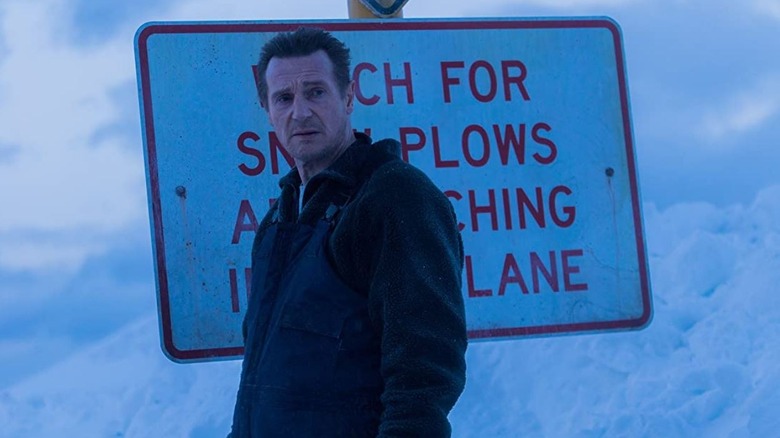 Lionsgate/Summit Entertainment
The perfect way to create a Liam Neeson action movie isn't necessarily to make a decent, straightforward film that just happens to star Liam Neeson. This is by no means a bad recipe, but imagine how good a movie would be if someone took a verifiably great, atmospheric and dark film — and brought it to the next level by adding Neeson in the mix. 
In fact, there's no need to imagine, because "Cold Pursuit" does exactly that. This 2019 action thriller is based on Hans Petter Moland's darkly comic Norwegian critical darling (via Rotten Tomatoes) called "In Order of Disappearance," in which Stellan Skarsgård's mild-mannered snow plow driver loses his son to a forced overdose, and makes it his business to take down the drug gang behind the murder. This leads to a series of events that can best be described as a combination of "Taken," "Death Wish," and "Fargo." If you find yourself thinking this sounds like a perfect vehicle for Neeson's particular action hero charisma, you're absolutely correct. 
"Cold Pursuit," which is also directed by Moland, manages to capture the peculiar spirit of the original. Neeson matches Skarsgård's considerable dramatic chops as the grieving everyman father who embarks on a quest for revenge, while also bringing his personal brand of imposing vigilante action heroism in the wintery mix. The end result is a twisty, surprising and entertaining action cocktail, full of colorful supporting characters and grounded by Neeson's solid performance. As such, you could very well argue that it overshadows Neeson's other action roles. 
Liam Neeson wasn't always an action star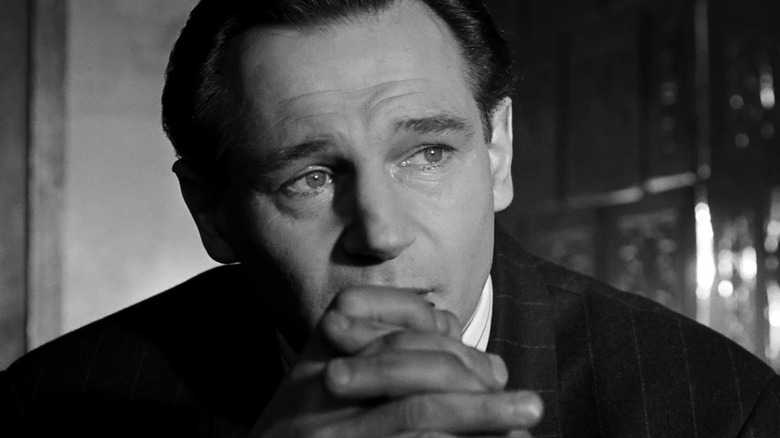 Universal Pictures
If you only know Liam Neeson as a huge action star, you're definitely missing out on some of his earlier roles — many of which earned the Irish actor a ton of fame and acclaim. Perhaps most notably, Neeson appeared in Steven Spielberg's 1993 masterpiece "Schindler's List" as real-life figure Oskar Schindler, who bravely helped to save the lives of Jewish citizens during the Holocaust. By giving them jobs in his factory during World War II, Schindler, both in real life and on screen, put his own safety on the line to protect innocent people from certain death.
Neeson has also appeared in a ton of other acclaimed films, from biopics like 2004's "Kinsey" to a memorable turn in the British romantic comedy "Love Actually" to Martin Scorsese's 2016 epic "Silence." Neeson might be an excellent action star, but if you only watch his action flicks, you're only seeing a tiny sliver of this actor's incredible talent.
Liam Neeson has been kicking butt on the big screen for years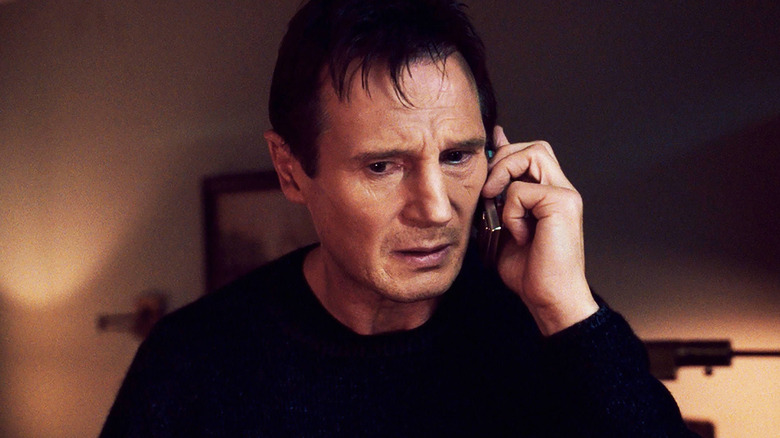 20th Century Fox
However, Neeson's most critically acclaimed roles aren't just in Oscar-nominated movies like "Schindler's List" — critics and fans alike also love when he absolutely kicks butt on the big screen. In 2008, Neeson led the action drama "Taken," where he, as former CIA agent Bryan Mills, has to find and save his daughter from kidnappers holding her hostage. As a retired spy with a "very particular set of skills," Neeson blew audiences away with his performance, and the actor went on to appear in both of the movie's sequels, "Taken 2" and "Taken 3," in 2012 and 2014.
Whether Neeson is tracking down his daughter in "Taken," fighting wolves in 2011's "The Grey," facing off against Batman himself in 2005's "Batman Begins," or taking down baddies in the 2011 thriller "Unknown," audiences still love to see this superstar grace the screen — especially in "Cold Pursuit," one of his very best action flicks.