Kevin Feige Has Some Intriguing Remarks About Scarlett Johansson And The MCU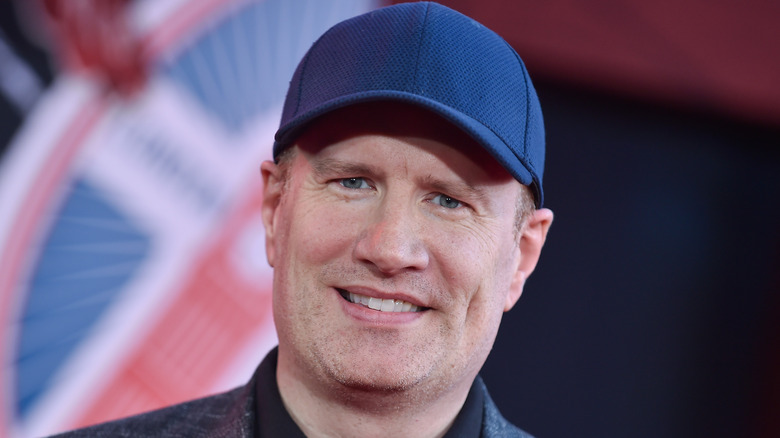 Shutterstock
You might've heard, but we're finally about to get our eyes on Marvel's pandemic-delayed blockbuster "Black Widow," and it's safe to say both anticipation and expectations for the film could not be any higher. If early reactions to "Black Widow" are accurate, the long-overdue standalone flick delivers across the board, with some hailing it as one of Marvel's best releases to date. Understandably, MCU big boss Kevin Feige is among the film's biggest boosters. 
During a recent premiere event, the super-powered producer showed both "Black Widow" and star Scarlett Johansson some serious love, telling ETonline that Johansson (who also served as executive producer) played a key role in shaping the film's narrative. "It was important to Scarlett that she wanted to create a new ensemble for this film, to inform people about Natasha's past, about her origins. And that meant a new family that we hadn't seen before."
Feige was quick to praise the work of one of those new "Black Widow" family members: Florence Pugh, who's been earning raves for her portrayal of Natasha's surrogate sister, Yelena. "Florence Pugh is such a spectacular actress. The scenes between [her] and Scarlett in this movie, that banter and that new relationship, elevates both of them and the entire MCU." Glowing notes on "Black Widow" aside, Feige also dropped a few more kind words for Johansson, and those comments are already turning heads for what they might mean for her future with the MCU.
The MCU may not be done with Black Widow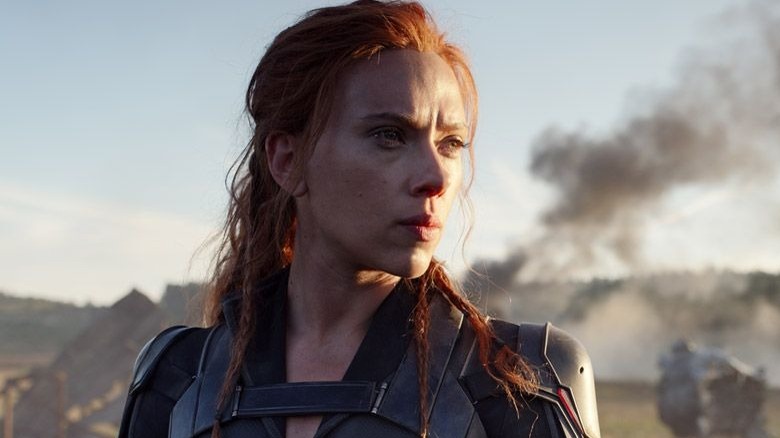 Marvel Studios
If those comments ring true, the MCU may not be done with Natasha Romanoff just yet, with Feige stating, "Marvel is always about new beginnings and Scarlett Johansson is such an amazing partner for us. She was a producer on this film. She was the one that brought us our amazing director, Cate Shortland, and I am excited to continue working with her in any way possible if we're so lucky."
Those sentiments are hardly surprising, as Johansson is one of the longest-tenured MCU heavies. "Black Widow" is the ninth time she's appeared as the tough-as-nails and emotionally-conflicted Romanoff, first appearing opposite Robert Downey Jr. in 2010's "Iron Man 2." She was arguably the best part of that divisive offering, and has continued to be a welcome MCU presence. However, given the fateful events of "Avengers: Endgame," the character's return seemed unlikely at best, if not downright impossible.
As for "Black Widow," the film is set well before "Endgame," unfolding in the space between "Captain America: Civil War" and "Avengers: Infinity War," which explains Romanoff's "return." If Feige has plans for future returns, we have to imagine they'd come in similar flashback fashion, though the recent additions of timeline variants (see "Loki") and teases of multiverse shenanigans to come (see "Doctor Strange in the Multiverse of Madness") mean Romanoff's return could come in dramatically different fashion. Whatever the case, we should all count ourselves lucky if the character does resurface down the road.