The Real Reason We Haven't Seen Friday 4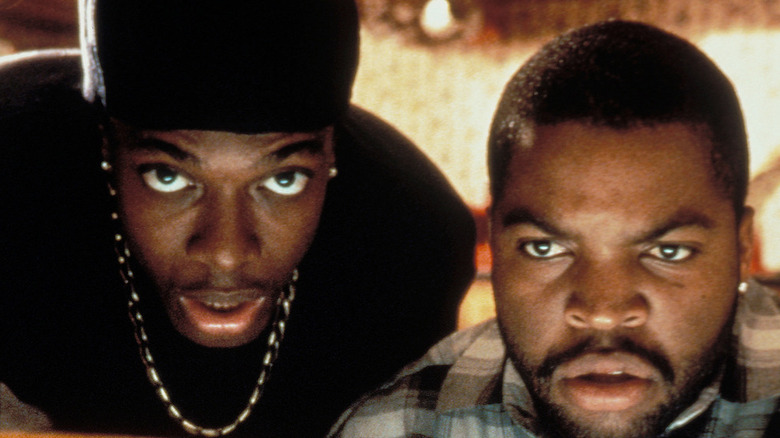 New Line Cinema
Ice Cube was primarily known for making provocative and controversial hip hop music in the 1990s, but he also made the jump to Hollywood and solidified himself as a bona fide movie star. His turn as Doughboy in John Singleton's "Boyz n the Hood" proved that he had some serious dramatic chops, but "Friday" showed the lighter side of his personality. Penned by Cube himself, the comedy sees him play Craig, a stoner living in South Central Los Angeles without a job or anything to do. The movie went on to become a cult classic, and the consensus on Rotten Tomatoes praises the film for its "vibrant (albeit consistently crass) humor and the charming, energetic performances of its leads."
The sequels, "Next Friday" and "Friday After Next" weren't as well received by critics, but the films have their fans, and most of them want to see more weed-fueled misadventures from Craig and his pals. A fourth "Friday" has been in the works for quite some time, but the project hasn't garnered any serious momentum. There's a reason for that, as revealed by Ice Cube himself.
Legal drama is preventing Friday 4 from being made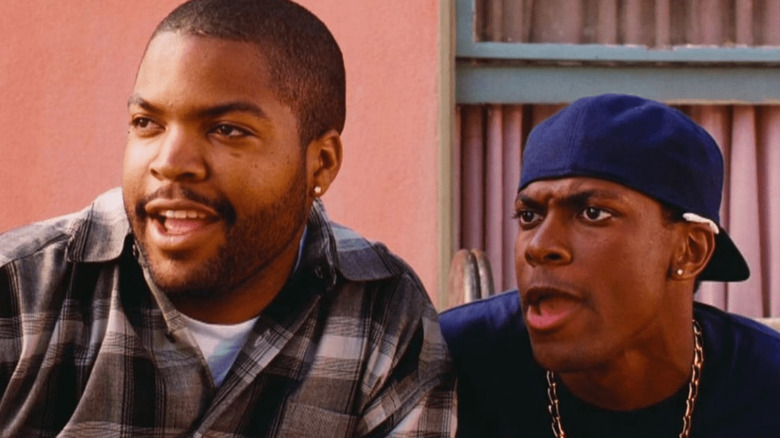 New Line Cinema
"Friday 4" has been stuck in development hell for a variety of reasons. The 2019 passing of John Witherspoon, who played Craig's father in the previous movies, was a major setback for the filmmakers, with Ice Cube revealing that the legendary actor's death put the project on "the back burner" until they figured out how to proceed without him. However, it now seems that a legal battle between Ice Cube and Warner Bros. is causing further delays, with neither party able to find a solution that will benefit everyone involved.
Earlier this year, Cube took to Instagram and discussed how Warner Bros. refuses to make another sequel, claiming that the studio is "hijack[ing] the culture" by letting the IP lay dormant. Both parties have been at odds with each other since then, and a new report from The Wall Street Journal reveals that the rapper-turned-actor wants to acquire the rights to his stoner saga so that they can press ahead with a fourth instalment.
The article also notes how Ice Cube and Warner Bros. have been locked in creative disputes over the direction that the purported sequel should take. It remains to be seen if they'll be able to settle their disagreement, but fans hoping to see "Friday 4" will have to wait a while longer.