Will There Ever Be A 4th Friday Movie?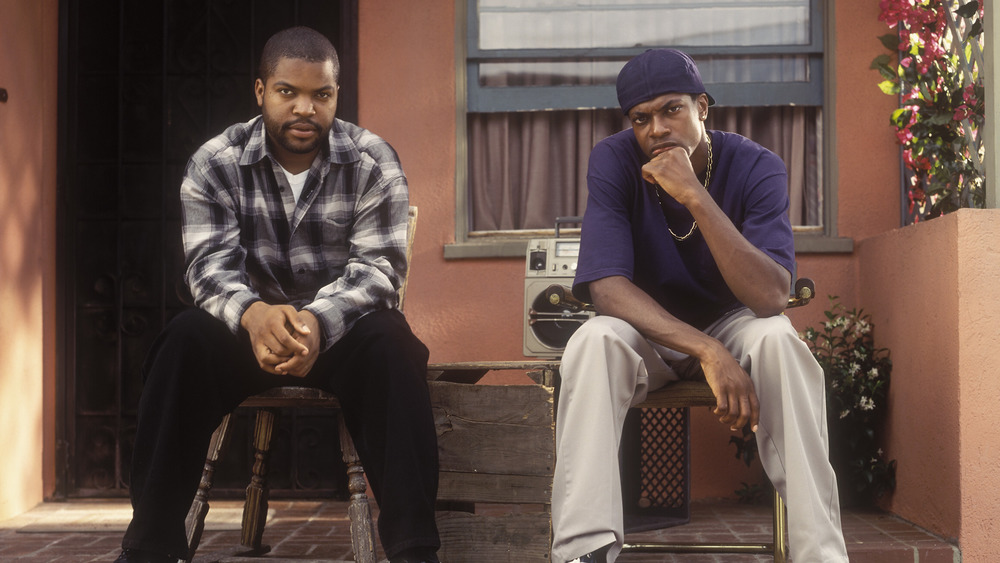 New Line Cinema
In the 1990s, Ice Cube wasn't content with merely being a part of N.W.A., one of the most influential rap groups of all-time. Ice Cube, along with Dr. Dre and Eazy-E, shone a light on the Black experience in America with songs like "Straight Outta Compton" and "F*** tha Police." 
With that kind of seriousness, it's understandable if there were people out there who wondered if the rapper had a lighter side as well, and they got their answer when he wrote and starred in the classic 1995 comedy, Friday. 
The stoner flick is one of those films you can watch 20 times and not get tired of. It stars Ice Cube as Craig Jones and Chris Tucker as Smokey, two potheads who spend a Friday night trying to come up with enough cash to pay their drug dealer. It's a simple premise that's elevated by its hilarious script with instantly iconic lines like, "Bye, Felisha" and "You got knocked the f*** out!" With meme-able scenes and a cult following, it's easy to see why the film launched two sequels: Next Friday, and Friday After Next. There's even been talks in recent years of a fourth film being in the realm of possibility, but in 2020, Ice Cube explained on Late Night with Seth Meyers the sad reason why it hasn't come to fruition yet. 
The death of John Witherspoon set development on the fourth Friday film back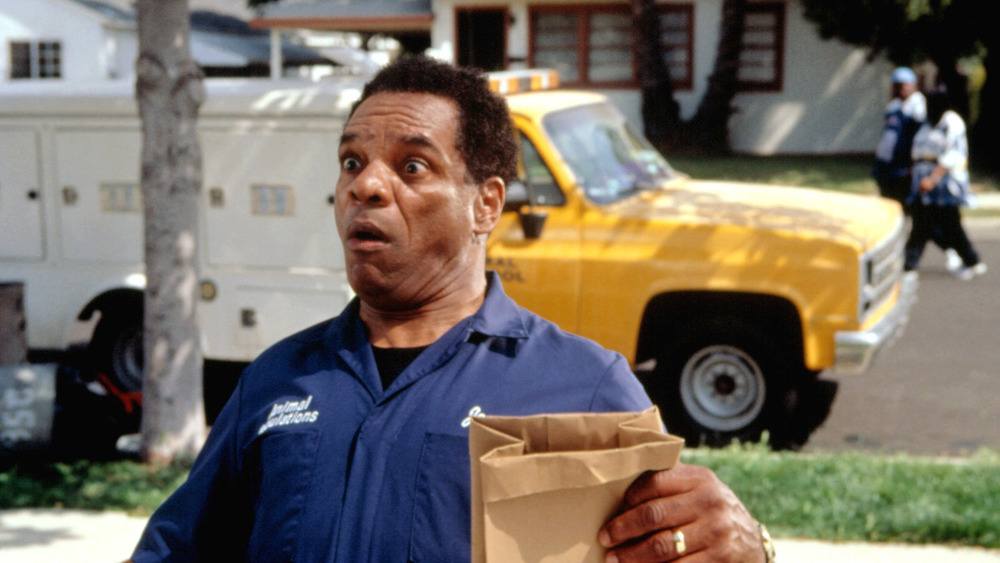 New Line Cinema
John Witherspoon was an immense talent with an acting career dating back to The Richard Pryor Show in 1977. He'd go on to play prominent parts on The Wayans Bros. and The Boondocks, but for a generation of moviegoers, he'll forever be Willie Jones, Craig's father, in the Friday series. 
Sadly, John Witherspoon died in October of 2019, and according to Ice Cube, his passing prevented any forward momentum they had on Last Friday, the fourth film's working title. 
The actor-rapper told Seth Meyers, "We was cocked and loaded, you know, ready to go with the fourth Friday. Unfortunately, John Witherspoon passed away, and you know, it threw us all back... We're still grieving over the loss of such a talented, you know, special man." Ice Cube goes on to sing the late actor's praises, saying, "He wasn't just funny. Everybody saw his funny side, but he was also a serious, thoughtful guy."
He continues to talk about how everyone who had worked on the Friday movies was still torn up over the loss, and it sounds as though any preparations that were being made on the fourth movie are on an indefinite hold. He explains, "Hopefully we'll figure it out, but for now, it's really on the back burner." While that sounds as though another film is still in the cards, it's going to be a while before we see it. Likely, any script Ice Cube has for Last Friday needs to be reworked, but undoubtedly, the fanbase the franchise has developed over the years is more than willing to wait to see what mishaps Craig gets into next, so that the film can properly pay respects to the talent the world has lost. 
Ice Cube threw shade toward New Line Cinema previously, for failing to move forward with a fourth Friday movie
New Line Cinema
We know Ice Cube has been trying to get a fourth Friday film made for a while, but it's been stuck in a state of development limbo. The actor said as much when he spoke at John Witherspoon's funeral. He talks about how when he was writing the script for the original Friday he had envisioned Witherspoon playing the role of Willie and how, "We knew if we got John Witherspoon in the movie, the movie would be funny no matter who else we got in it, and when he said 'Yeah,' it was one of the happiest moments that we had making the movie."
Later during his speech, Ice Cube even apologized for failing to get Last Friday made, and with his tongue firmly in his cheek, he stated, "It's not my fault. Some dumba** people in Hollywood, at New Line Cinema... Gave you punks two scripts and you all didn't want to do them." It's intriguing to look at these comments in relation to Ice Cube appearing on Late Night with Seth Meyers a year later where he mentioned they were "ready to go" on the next Friday. It's unclear if New Line Cinema eventually gave them the greenlight to proceed shortly before Witherspoon's passing, but either way, production isn't moving forward any time soon. 
Ice Cube ended his eulogy on a positive note, saying, "We got the other three, and we got our memories, and we got our love." It's evident Witherspoon was more than just a co-star to Ice Cube: he was a true friend, and when (or if) we ever see Last Friday, his absence will absolutely be felt.