Wahl Street Season 2 - What We Know So Far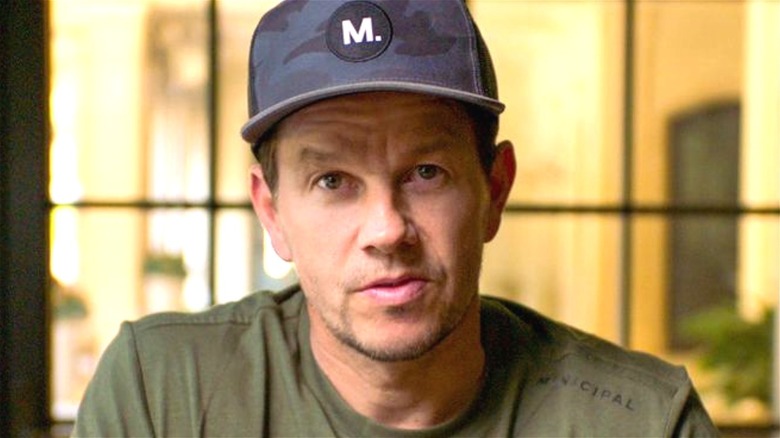 HBO Max
This year, HBO Max subscribers were treated to an exciting, in-depth look at the last year of Mark Wahlberg's personal and professional life in "Wahl Street." Audiences are most familiar with Wahlberg as an actor, appearing in action hits like "Transformers: Age of Extinction," family dramas like "Instant Family," and rib-tickling comedies like "The Other Guys." What does Wahlberg get up to when he's not wowing audiences onscreen? 
This is the question "Wahl Street" endeavored to answer in its first season. Over the course of six episodes, the cameras of "Wahl Street" stayed close by Wahlberg's side, filming everything from the incredible daily workouts that actor knocked out, to the numerous meetings he participated in for each of his equally numerous business ventures in the fitness, clothing, and restaurant industries, to his time spent fulfilling his duties as one of the hottest working actors and producers of his generation, to finding precious downtime to hang out with his wife, Rhea Durham, and their children. 
As the episodes went on, Wahlberg's desire to build a multi-faceted empire was clear — as were all of the many obstacles he was forced to navigate in search of success. Ultimately, we got to see what drove Wahlberg to pursue his interests and learn more about who he was when he wasn't in actor mode, making for a fascinating season of television.
With no official Season 2 renewal announced but the first season ending on an interesting cliffhanger, here's what we know so far about a potential new season of "Wahl Street."
What is the release date of Wahl Street Season 2?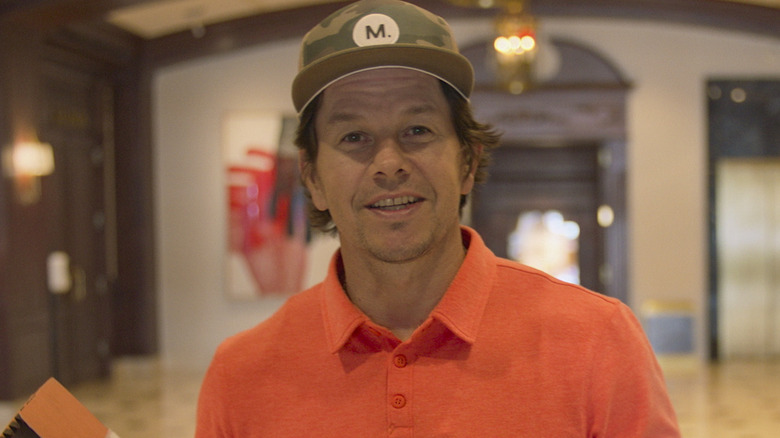 HBO Max
HBO Max has yet to renew "Wahl Street" for a second season, and it's unclear if the streaming service has any intention to do so. It's not impossible for a very watchable docuseries like "Wahl Street" to be picked up for another season. However, this is a genre of television where additional seasons are expected, or even in high demand from viewers, because a docuseries typically tells a fairly complete, contained story in a short span of episodes. As such, fans of "Wahl Street" should prepare for the possibility that HBO Max will not renew it for a second season. 
If HBO Max does renew it (and the first season ends in such a way that another season would make sense), then we would hopefully hear about it by the end of 2021, if not sooner. A possible Season 2 could take a long time to come together, though. Season 1 covered a majority of 2020, charting Wahlberg's rocky journey through a year heavily impacted by COVID-19. If "Wahl Street" Season 2 aims to cover a similar amount of ground, it would mean filming in late 2021 (at the earliest) and well into 2022. If this happens, audiences might expect to see Season 2 get a late 2022 or early 2023 release date on HBO Max.
Who is in the Wahl Street Season 2 cast?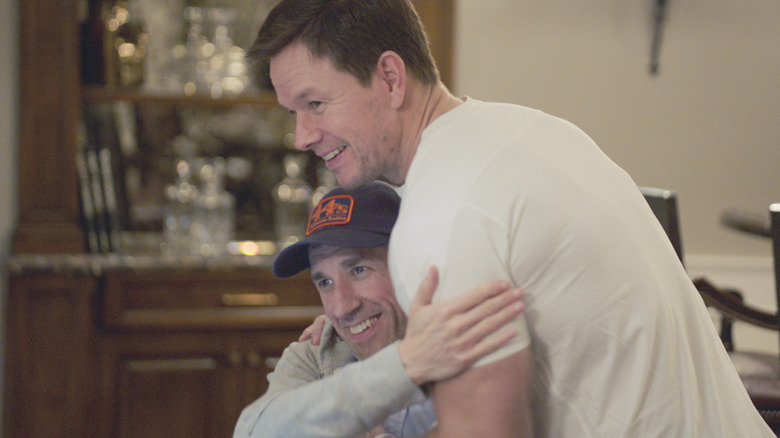 HBO Max
The "Wahl Street" cast is composed of the variety of business owners, creative partners, family members, and celebrities who are a part of Wahlberg's daily life and business dealings. Over the course of Season 1, we saw glimpses of Wahlberg at home with his kids and wife. He also spent time with his Unrealistic Ideas producing partner Archie Gips, entrepreneurs the actor was investing in like Lisa, the Green Zebra grocery store chain, and with fellow stars like "Game of Thrones" alum Maisie Williams at an F45 gym location. 
With no confirmation of a Season 2 and no idea what to expect from said season, it's unclear which familiar faces will return for another batch of episodes. It's highly likely we'll at least see Wahlberg's family again. One of the business mogul's biggest concerns throughout Season 1 was the amount of time he spent with his children and his wife, which often resulted in a lament for more time with them. It's possible the Wahlberg family could factor more prominently into the season. Wahlberg could also check in with the various business owners he was working with in Season 1 and the different businesses he was already heavily involved with, like Wahlburgers.
What stories will be featured in Wahl Street Season 2?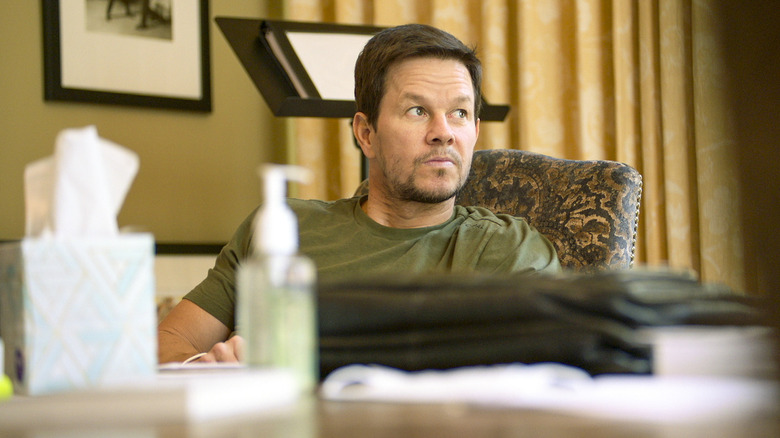 HBO Max
With no Season 2 confirmed, it's unclear what stories "Wahl Street" would cover next. In the Season 1 finale, Wahlberg was grappling with the very real effects of the COVID-19 pandemic as they affected his various (and numerous) business ventures and his own creative career as an actor and producer. Over the course of the season, viewers ran around and watched Wahlberg wheel and deal, balancing a hectic schedule of managing business ventures, running a production company, attending public appearances like the "Spenser Confidential" premiere, maintaining a rigorous exercise regimen, going to Europe to film "Uncharted," and somehow, in between all of this, make time to connect with the people on the ground floor of his business interests. 
Given how much time and attention he exerted on all of these aspects of his life, ending the docuseries on a low note did not seem to sit well with Wahlberg. As the season wound down, he seemed restless for the world to safely open up again so that he could get his business partners off the ground in the first years, like the F45 fitness club chain and Municipal clothing. 
The end of Season 1 ended on a potential cliffhanger, with Wahlberg casually asking his son if he should stick to doing movies and TV or if he should keep pursuing his various business ventures. After a beat, his son tells him to keep doing movies, which Wahlberg considers before the screen cuts to black. It feels like "Wahl Street" is interested in exploring Wahlberg's mindset as he contemplates re-ordering his priorities and possibly shifting around the amount of focus he put in each area of his life as an actor/producer, entrepreneur, and family man.