The Mark Wahlberg Comedy Hidden Gem You Can Find On Hulu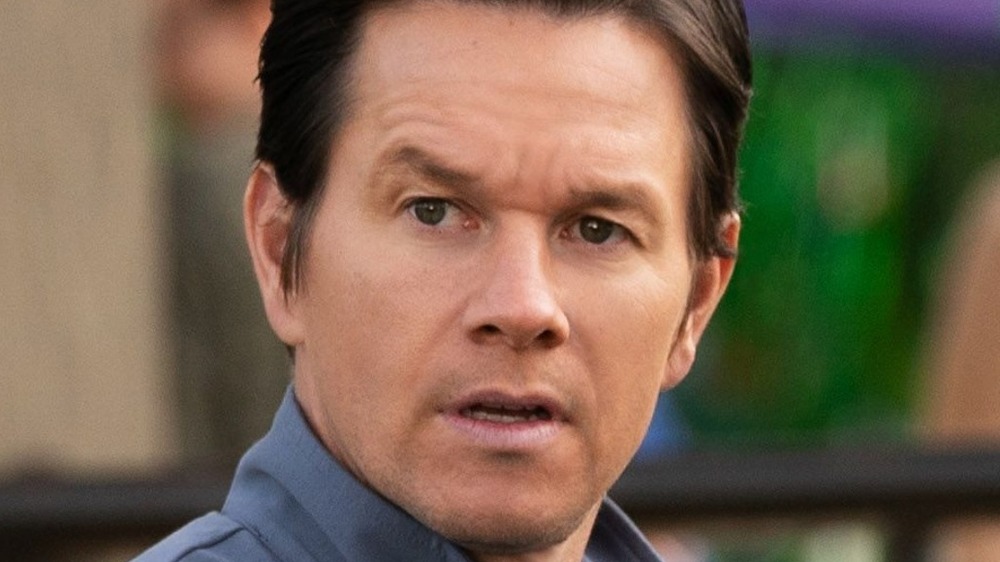 Paramount Pictures
Marky Mark gets made fun of a lot for only being in Boston movies, but the untold truth of Mr. Wahlberg is that he actually has a very diverse filmography with a lot of excellent movies set in locations other than Boston. You've seen his big ones like The Departed, Boogie Nights, and The Other Guys, but you might not know about his 2018 hidden gem Instant Family, a dramedy in which he plays a man who adopts three siblings.
In Instant Family, Wahlberg and Rose Byrne play Pete and Ellie Wagner, childless house flippers who decide to start fostering three children, 15-year-old Lizzy (Isabela Moner), 10-year-old Juan (Gustavo Escobar), and 6-year-old Lita (Julianna Gamiz), who have spent their lives in the foster system. Pete and Ellie are excited to have a new family, and they know it's not going to be easy, but it's even harder than they were expecting. Of course, it's incredibly rewarding, too. Instant Family isn't a disaster movie; it's a heartfelt story with some really big laughs.
The film comes from writer-director-producer Sean Anders, who based it on his own experiences fostering three children, which had sadness but also a lot of joy. He wanted to make sure it wasn't a miserable movie about traumatized kids and their saintly rescuers, because that's not true to his experience. "I'm not an angel; I'm not special," Anders told RogerEbert.com. "None of the people we met with are angels. The kids were not these unreachable troubled kids. I wanted to make a movie that accentuated the other side of it, the joy, the laughter, the love, but not shy away from the trauma or the tragedy of it."
Here's why you should give it a shot.
Instant Family is a heartfelt family comedy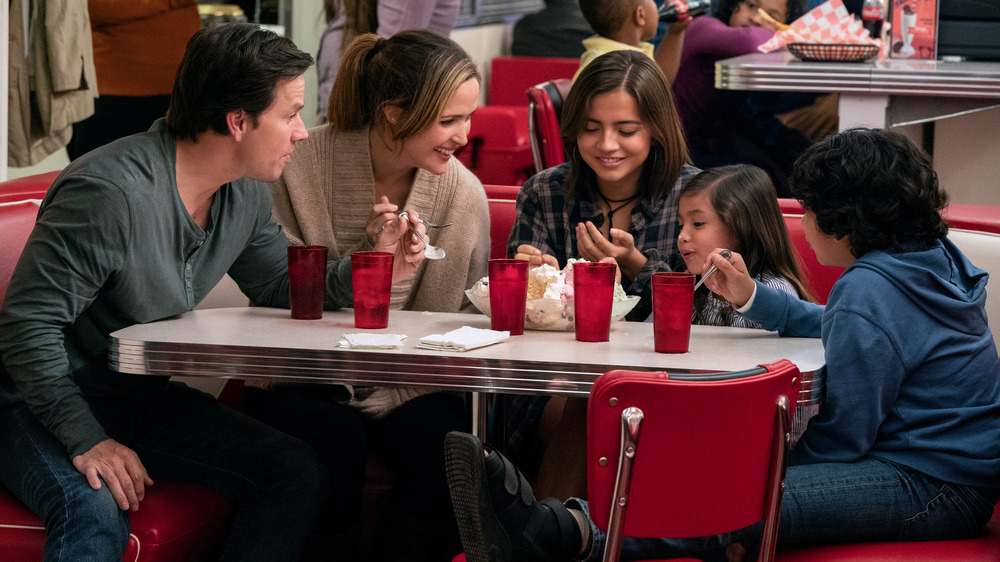 Paramount Pictures
The comedy in the film is provided by Wahlberg and Byrne, as well as the supporting cast of comedians including Tom Segura, Tig Notaro, and Iliza Shlesinger, as well as Oscar-winner Octavia Spencer.
The movie has an 82% critics rating on Rotten Tomatoes, with the pros praising its humor and heart. The Irish Times' Tara Brady accurately described the film as having "effective Hallmark sentiment, some terrific darkly humorous banter from Octavia Spencer and Tig Notaro's case workers, and a grand lump-in-the-throat finale that salutes foster carers." It's equally popular with audiences; it has an 82% audience score on the rating site.
The film was a modest box office success, grossing $120 million worldwide against a $48 million production budget, with $67 million of the box office take coming domestically, according to Box Office Mojo.
In the end, Instant Family is a moving family comedy, even though it's not exactly suitable for the whole family; it's a pretty hard PG-13. Sometimes families use the F-word. It's currently available to stream on Hulu.