Alien TV Series Cast, Showrunner, Possible Plotlines And More Details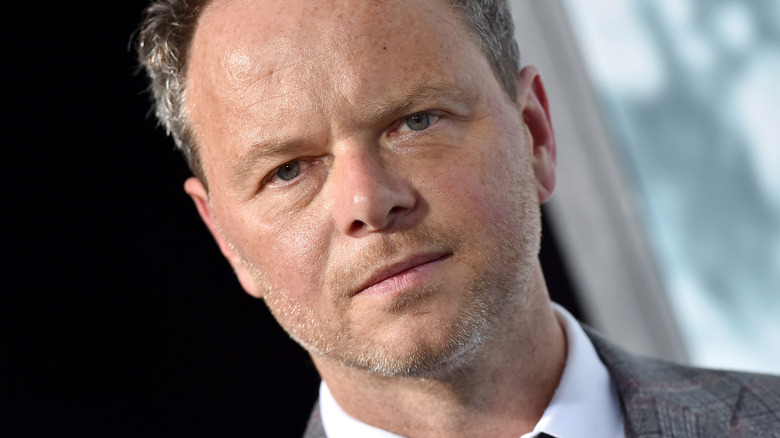 Axelle/bauer-griffin/Getty Images
We may receive a commission on purchases made from links.
In 1979, barf bags were put to the ultimate test when a sharp-toothed parasite burst out of John Hurt's chest. Directed by Ridley Scott, "Alien" horrified audiences with its shocking gore, incredible creature design, and haunted house tension. The sci-fi flick would become an instant classic, kickstarting Sigourney Weaver's career and launching a massive franchise, one filled with nightmare imagery, awesome exo-suits, and an uber-creepy Michael Fassbender.
The last time we visited the "Alien" universe was back in 2017, courtesy of Scott's "Covenant" prequel. And now, we're gearing up for another visit to that face-hugging, chest-bursting, acid-blood world. After Disney purchased 20th Century Fox, we quickly learned that an "Alien" series was heading to FX, the prestige network that's played host to acclaimed series such as "Atlanta," "Mayans M.C.," and "Reservation Dogs." But what exactly do we know about the upcoming show? Well, make sure your cat is safe and stay away from those scary-looking eggs as we discuss everything you need to know about FX's "Alien" series.
When will the Alien TV series be released?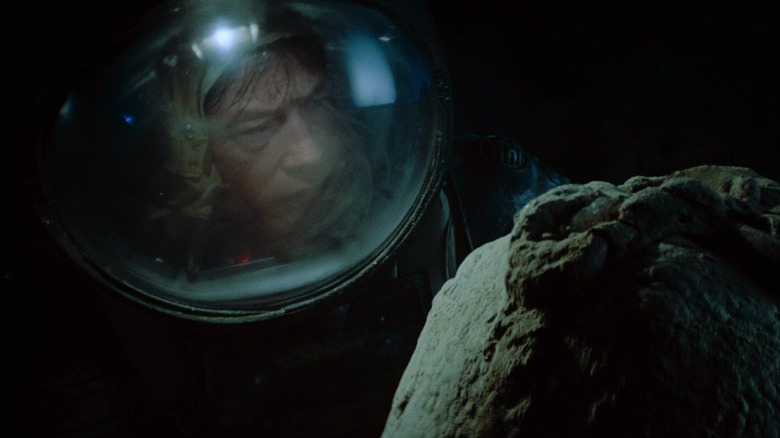 20th Century Studios
After the House of Mouse bought 20th Century Fox, it inspired a whole lot of conversations, from whether or not Disney was becoming a monopoly to which X-Men would eventually show up in the MCU. Those focusing on the more positive developments of this major acquisition were probably thrilled in December 2020 during Disney Investor Day, when FX chairman John Landgraf announced an "Alien" series was in the works.
We got our next "Alien" update in July 2021, when series showrunner Noah Hawley told Vanity Fair, "I've written a couple of scripts, the first two scripts, and we're looking to make them next spring. When you get to something with this level of visual effects, there's a lot of preparation that has to go into it." Obviously, that "next spring" bit didn't pan out, and then things went kind of silent on the "Alien" front ... until recently.
In January 2023, Landgraf spoke on a Television Critics Association press tour and offered some promising developments. "Noah [Hawley] is currently in production on the fifth season of 'Fargo,' but he's in active preproduction on 'Alien,' he's written scripts. I think he's meeting with his production designer in Austin this weekend, gearing up for production this year after he completes the fifth season of 'Fargo.'" The series went into production in 2023, but in August of that year, Deadline reported that filming had been shut down due to the SAG-AFTRA strike.
What is the plot of the Alien TV series?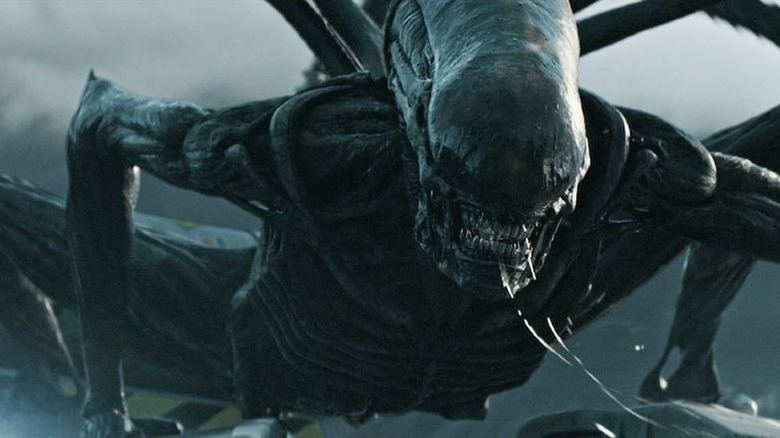 20th Century Studios
The "Alien" movies are all incredibly unique from one another. "Aliens" is basically an action movie, "Alien 3" takes place on a prison planet, "Prometheus" is a prequel that features unsettling god-like entities, and "Covenant" gives you two Michael Fassbenders for the price of one. However, every installment in the franchise has had at least one thing in common — they all occur somewhere out in space, where no one can hear you scream.
However, the "Alien" TV series plans to shake that up a bit. During his Television Critics Association press tour, FX head John Landgraf explained, "It's the first story in the 'Alien' franchise that takes place on Earth. It takes place on our planet, near the end of this century we're currently in — 70-odd years from now." That new timeline is quite different from previous entries in the series, as all the "Alien" movies except "Prometheus" take place in the 22nd century. And that new setting opens up all sorts of fresh horrors for unsuspecting humans, as well as tons of possibilities when it comes to worldbuilding.
"Setting [the show] on Earth is really interesting," Landgraf went on to say. "We have to think forward about the future of the planet in terms of the environment, governance, technology, and create and design a version of the planet in the future. ... Noah [Hawley] wants to do that in a distinctive and original way." The setting isn't the only thing different about the series. Don't expect to see long-time "Alien" vet Sigourney Weaver as Ellen Ripley, and we also won't be seeing a long-time "Alien" institution: evil corporation Weyland-Yutani.
Speaking about this decision, Landgraf explained, "The 'Alien' cinematic universe is ... sort of dominated by large corporate entities, and Weyland-Yutani has been an important component of the movies. There are references to that corporation in this show. But it actually takes place in the territory of a different corporation that Noah invented."
Who is starring in the Alien TV series?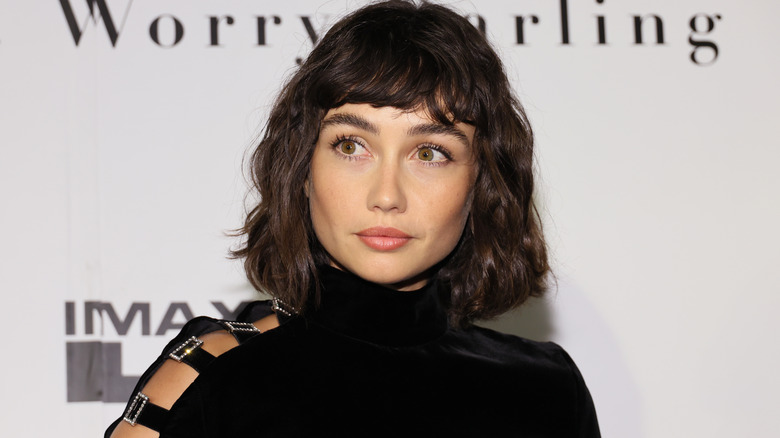 Dia Dipasupil/Getty Images
Unfortunately for fans of Ellen Ripley — perhaps the greatest female action hero of all time — Sigourney Weaver won't be showing up in the "Alien" TV series, nor will any other character from the cinematic franchise. However, that means we can expect to see a fresh-faced lineup, and while we don't have a ton of info on who will appear in the series, we do know who will be starring as the lead character.
In keeping with the franchise's history of featuring female leads, the main character of the FX series will be portrayed by Sydney Chandler. The daughter of celebrated character actor Kyle Chandler, Sydney already has plenty of FX experience, playing rock star Chrissie Hynde in the Sex Pistols drama "Pistols." The younger Chandler has also starred in projects such as "Don't Worry Darling" and the upcoming Apple TV+ sci-fi series "Sugar."
She'll be joined here by Alex Lawther from "The End of the F*cking World." According to Deadline, Lawther is the male lead of the project and will portray a soldier by the name of CJ. Rounding out the cast, we'll also see Essie Davis ("The Babadook"), Samuel Blenkin ("Black Mirror"), Adarsh Gourav ("The White Tiger"), and Kit Young ("Shadow and Bone").
Who is the showrunner of the Alien TV series?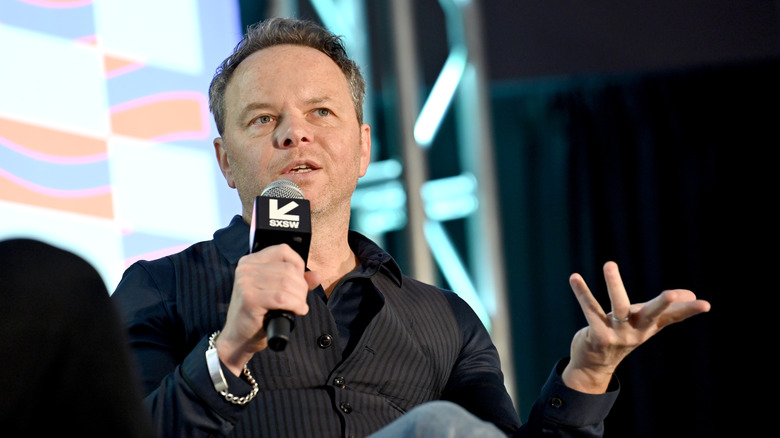 Chris Saucedo/Getty Images
Noah Hawley is incredibly skilled at putting fresh spins on established properties. The creative is probably best known for "Fargo," the deeply philosophical, wildly absurd, absolutely stacked-with-talent FX series that draws inspiration from the oeuvre of Joel and Ethan Coen. Additionally, Hawley took a super trippy crack at the X-Men franchise with "Legion," the mind-bending series starring Dan Stevens as the titular, mentally ill mutant.
In other words, when it comes to TV, Hawley is a visionary with nothing but hits under his proverbial belt. (The less said about "Lucy in the Sky," the better.) So if you're skeptical about an "Alien" series, Hawley's involvement promises this won't be some cheap cash grab or an uninspired retread of tropes we've seen before. Serving as the showrunner, head writer, and executive producer, Hawley will no doubt take the Xenomorph to eclectic, challenging, and scary new territory.
In fact, Hawley was wanting to do an "Alien" series even before Disney acquired 20th Century Fox, so he's been kicking these ideas around for a long time. Speaking with the Observer in September 2020 — before his FX series was officially announced — Hawley elaborated a bit on the beloved franchise, comparing it to another iconic sci-fi series. "'Alien is on some level the complete opposite of 'Star Trek.' It's sort of about humanity at its worst."
The showrunner went on to describe his idea for the series, saying, "As I did with 'Legion,' the exercise is: Let's take the superhero stuff out of the show and see if it's still a great show. What's the show about? Let's take the alien out of the show. What's the show about? What are the themes, who are the characters, and what is the human drama? Then we drop the aliens back in, and we go, 'Not only is there great human drama, but there's aliens!"
Where to watch the Alien movies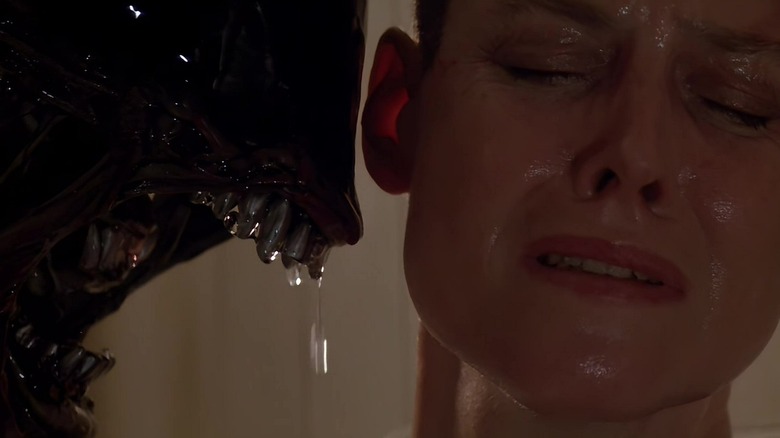 20th Century Studios
Before the "Alien" series bursts its way onto our screens, you might want to catch up on all the preestablished Xenomorph lore.
So first up, you'll need to check out Ridley Scott's 1979 classic, "Alien," which pits a band of space truckers against the ultimate killing machine. With disturbing designs by H.R. Giger, a powerful performance from Sigourney Weaver, and an atmosphere soaked with slime and dread, "Alien" still has the power to scare all these years later. You can stream the sci-fi horror film on Hulu, or you can rent it on Prime Video, Apple TV, Google Play, YouTube, and Vudu.
Next up, we've got James Cameron's "Aliens," which plunges Sigourney Weaver back into the thick of it as Ellen Ripley. But instead of taking Ridley Scott's "haunted house" tone, Cameron's movie is much more of an action flick, with way more guns, way more muscles, and way more Xenomorphs on the loose. You can stream the sequel on Hulu, or you can rent it on Prime Video, Apple TV, Google Play, YouTube, and Vudu.
Then there's David Fincher's "Alien 3," which finds Ripley stranded on a prison planet with an all-male population and a very vicious monster. The movie is infamous for its behind-the-scenes battles, with the studio getting so involved that Fincher eventually disowned the movie. However, years later, "Alien 3" has its fair share of supporters thanks to its unique tone, incredible sets, and unique relationship between Ripley and her alien foe. You can stream the threequel on Hulu, or you can rent it for Prime Video, Apple TV, Google Play, YouTube, and Vudu.
"Alien: Resurrection" is by far the least respected installment in the franchise. Hailing from French filmmaker Jean-Pierre Jeunet, the movie doesn't really have any modern-day defenders (like "Alien 3"), and it doesn't really live up to the first two movies in the franchise. However, it does star quite a few big names — Winona Ryder, Ron Perlman, Brad Dourif — and it does feature one of the most impressive basketball shots of all time. You can stream the movie on Hulu, and you can rent it for Prime Video, Apple TV, Google Play, YouTube, and Vudu.
For a change of pace, you'll need to travel back in time with the prequel "Prometheus," which finds a group of human explorers trying to discover the origins of humanity. Their quest puts them on a crash course with their creators, who might not be all that fond of humanity. A controversial film that has an equal amount of supporters as it does detractors, "Prometheus" can be rented on Prime Video, Apple TV, Google Play, YouTube, and Vudu.
Lastly, there's "Alien: Covenant," which serves as a bridge between "Prometheus" and the original "Alien." The plot involves a group of colonists searching for a new home — a garden of Eden if you will. Too bad the devil's waiting for them in the form of Michael Fassbender's David, a Luciferian android with a glint in his eye and ill intentions in his heart. The movie actually features Fassbender playing two separate androids on opposite sides of the "are humans good?" debate, and he kills it playing both parts. Stream the movie on DIRECTV, or rent it on Prime Video, Apple TV, Google Play, YouTube, and Vudu.