Fede Alvarez's Alien Movie - Everything You Need To Know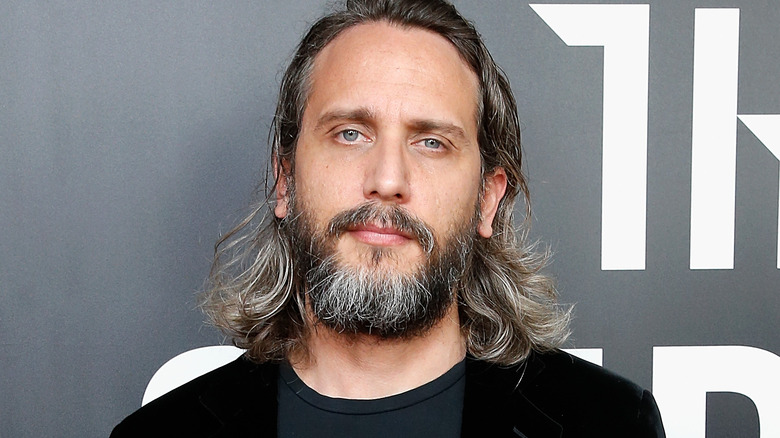 John Lamparski/Getty Images
We may receive a commission on purchases made from links.
In space, no one can hear you scream. But back in 1979, you could hear all the screaming (and gagging) coming from inside movie theaters. That's when the original "Alien" was released, with the Xenomorph bursting out of the big screen and terrifying audiences everywhere. Since then, face-huggers have skittered their way across three sequels, two spinoffs, and two prequels, proving these extraterrestrial monsters will never die when there's money to be made (right, Burke?).
And now, just like Weyland-Yutani keeps trying to bring the Xenomorph back to Earth, 20th Century Studios is bringing the monster back into our homes. With Fede Álvarez attached — more on him in a minute — this new "Alien" flick will introduce a brand new cast of characters and one very familiar killing machine. So who will star in this sci-fi horror film, and what has Álvarez directed that you might've seen before? Well, stop looking for your cat and round up a few space marines as we discuss everything we know so far about Fede Álvarez's "Alien" movie.
When will Fede Alvarez's Alien movie be released?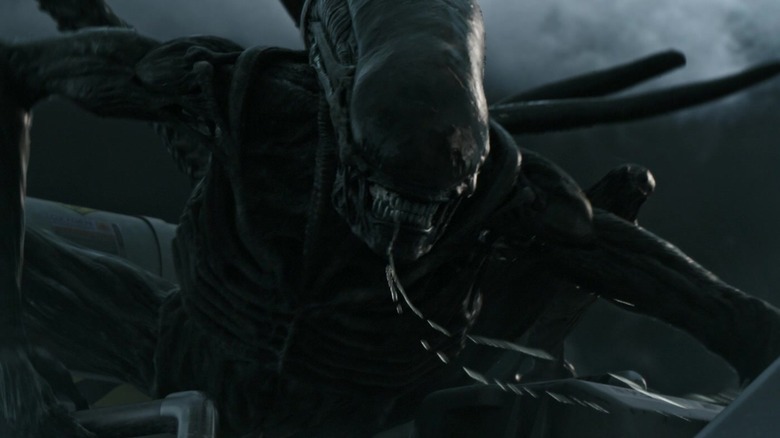 20th Century
Fede Álvarez's "Alien" movie was announced back in March 2022, but it's been in the interplanetary pipeline for much longer than that. According to The Hollywood Reporter, Álvarez has had this particular story bouncing around in his head for quite some time, and a while ago, he pitched the concept to original "Alien" director Ridley Scott. Evidently, Scott was impressed because he phoned Álvarez in 2021 and told the filmmaker he was interested in the project. (Always shoot your shot, kids.)
With 20th Century Studios distributing, the film is headed for Hulu, as the studio plans to release a whopping 10 films on the streaming service. Previously, they released the "Predator" prequel "Prey" on Hulu, and if this "Alien" installment is even half as good as Dan Trachtenberg's action thriller, then we're in for a treat. While we don't have a release date yet for the new "Alien" film, we do know that it began shooting in March 2023 in Budapest, Hungary, under the working title of "Alien: Romulus." That may or may not be the title of the film by the time it's released, but if shooting is already underway, we expect to see "Romulus" very soon.
What is the plot of Fede Alvarez's Alien movie?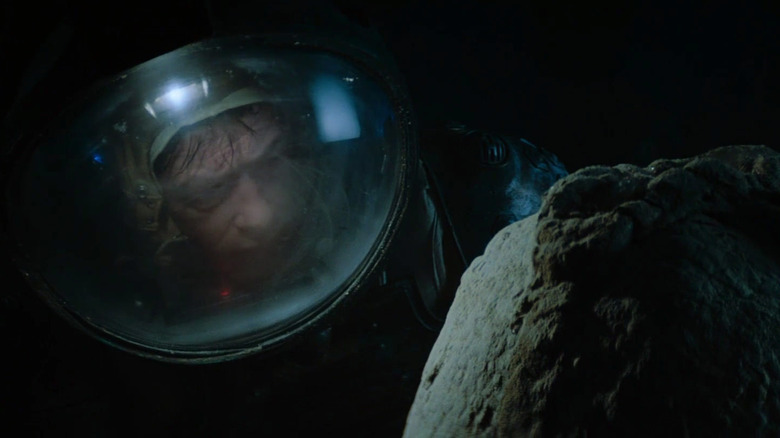 20th Century Studios
20th Century Studios is keeping the plot of Fede Álvarez's "Alien" movie under lock and key, guarded by an entire hallway of Xenomorph eggs, ready to burst out and impregnate any poor fool who wants to get a sneak peek. However, we do know the film will take place off-Earth (as every non-"Alien vs. Predator" movie has done), and it will focus on a group of young people, as opposed to gun-toting space marines or tired blue-collar space truckers.
We also know this won't be connected to the other films in the series, as it's been reported this is a standalone movie. Aside from that, all we can say for sure is that the Xenomorph is going to show up, and we're betting that some of those young characters are going to meet some very grisly fates.
Who is starring in Fede Alvarez's Alien movie?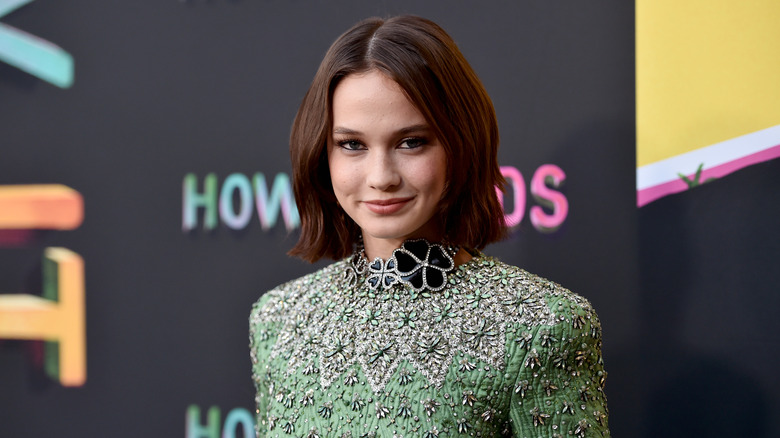 Alberto E. Rodriguez/Getty Images
"Alien" was Sigourney Weaver's big breakout movie, and since then, the franchise has featured a number of major female stars, including Winona Ryder, Noomi Rapace, Charlize Theron, and Claire Foy. Keeping with that tradition, the star of the new "Alien" movie will be Cailee Spaeny, an up-and-coming star who's stolen the spotlight every time she's appeared on screen.
Most people will probably recognize Spaeny for her turn as Erin McMenamin, whose murder kicks off the events of "Mare of Easttown." She's set to star as Priscilla Presley in Sofia Coppola's upcoming biopic, "Priscilla," and you've no doubt seen her in projects such as "Devs," Pacific Rim Uprising," "Bad Times at the El Royale," and "The Craft: Legacy."
Spaeny will be joined by an incredibly talented cast of young stars, including Isabela Merced, who you might recognize as Dora from "Dora and the Lost City of Gold" or Jason Momoa's daughter in the Netflix thriller "Sweet Girl." Rounding out the cast, we have newcomer Aileen Wu, David Jonsson ("Industry"), Archie Renaux ("Shadow and Bone"), and Spike Fearn ("Aftersun").
Who is writing and directing the new Alien movie?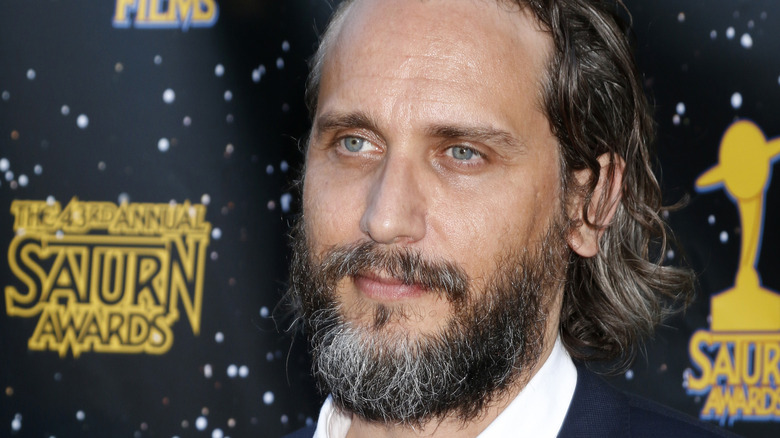 Kathy Hutchins/Shutterstock
The "Alien" franchise has seen a series of prestigious directors come and go, such as Ridley Scott, James Cameron, and David Fincher. Now, Fede Álvarez is joining their esteemed ranks.
Álvarez is no stranger when it comes to horror — the man has made his bones in this freaky, frightful genre. Álvarez burst onto the scene with 2013's ultra gory "Evil Dead," and then he made us all terrified of blind veterans with creepy basements in "Don't Breathe." While both of those films were big hits, Álvarez released his first misfire with "The Girl in the Spider's Web," a Lisbeth Salander film that just couldn't hold a candle to previous adaptations featuring Stieg Larsson's beloved character.
Nevertheless, Álvarez has a pretty solid track record, and since Ridley Scott is a big believer in his "Alien" vision, we're interested to see what the man has to offer. Of course, Álvarez won't be creating this film by himself. While he is penning the script, he's working alongside co-writer Rodo Sayagues, who directed "Don't Breathe 2" and who also helped his buddy co-write "Evil Dead" and the original "Don't Breathe."
Who is producing Fede Alvarez's Alien movie?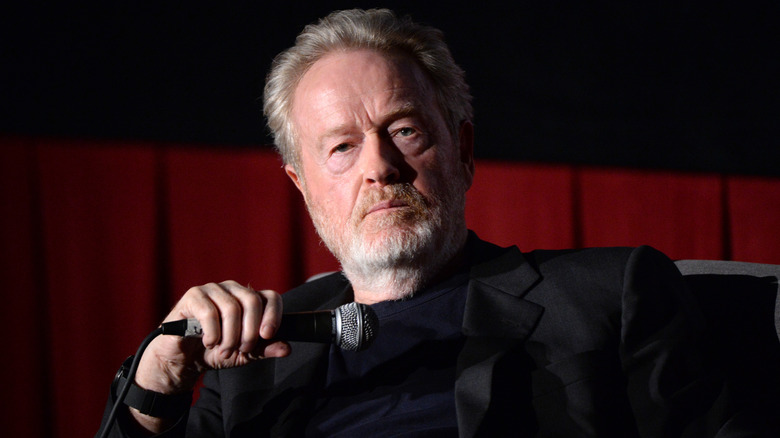 Michael Kovac/Getty Images
There are quite a few venerable producers attached to Fede Álvarez's "Alien" movie, such as Brent O'Connor ("Bullet Train"), Elizabeth Cantillon ("Concussion"), and Tom Moran ("The Donut King"). However, the biggest name involved with the project is producer Ridley Scott, the man who helmed the original "Alien."
Working with Dan O'Bannon's script and H.R. Geiger's incredible designs, Scott directed one of the greatest horror movies ever made. He returned to the franchise over 30 years later with the controversial prequel film "Prometheus," before following up with 2017's "Alien: Covenant." In other words, the franchise belongs to Scott more than any other director, and after Álvarez pitched the elder filmmaker on his "Alien" concept, Scott gave the idea his chest-bursting seal of approval.
Where to watch the previous Alien movies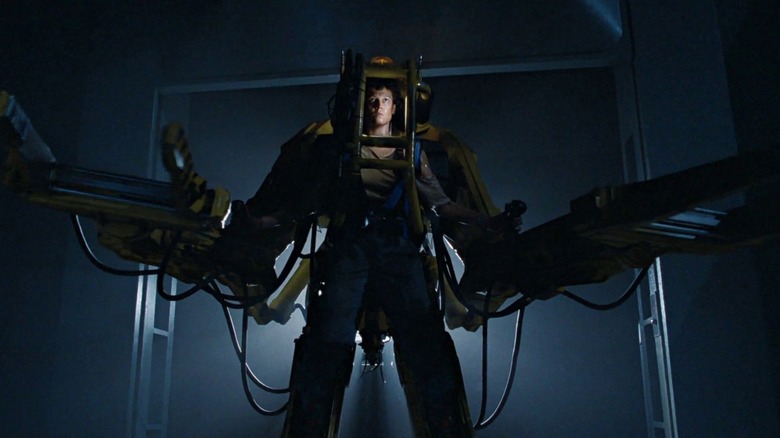 20th Century Studios
Before the new "Alien" movie makes its way to Hulu, you might want to brush up on all your Xenomorph knowledge. To see where the beast first got its start — hunting Sigourney Weaver aboard the Nostromo — you'll need to check out Ridley Scott's slimy, sublime 1979 installment. You can find the original "Alien" on Starz, or you can rent it for $3.99 on Amazon Video, Apple iTunes, Google Play, Vudu, and YouTube. (Be aware — some of these are the theatrical version, while others are the director's cut.)
If you watched the original "Alien" and thought to yourself, "What I need is even more Xenomorphs, and while we're at it, throw in one of those giant 'Avatar' mech-suits," well, we've got some great news for you. Sigourney Weaver's Ripley joins forces with a bunch of space marines to protect a little kid and shoot a whole bunch of monsters in 1986's "Aliens." James Cameron definitely knows how to make things big, and if you want to see his revered action-take on the horror material, you can stream it on Starz or rent it for $3.99 on Amazon Video, Apple iTunes, Google Play, Vudu, and YouTube. (Some of these are the theatrical cut, while others are the special release.)
As for "Alien 3," there was so much studio interference on this film that director David Fincher famously disowned the movie. While we get his frustrations, don't let the film's controversial reputation fool you — "Alien 3" kind of rocks. Here, Ripley winds up on a prison planet, and not only does she have to worry about the all-male inmates, she also has to worry about one of her old alien buddies. With some incredible sets and a killer cast, you can stream "Alien 3" on Starz, or you can rent it for $3.99 on Amazon Video, Apple iTunes, Google Play, Vudu, and YouTube.
While "Alien 3" does have its supporters, no one really sticks up for "Alien: Resurrection." The fourth film is directed by Jean-Pierre Jeunet of "Delicatessen" and "Amélie" fame, so ... you know ... a weird pick to helm an "Alien" movie. However, the film does feature a cloned Ellen Ripley interacting with Winona Ryder. Plus, Sigourney Weaver makes a pretty impressive basketball shot, and no movie starring Ron Perlman and Brad Dourif can be all bad. If you want to check out the 1997 flick, you can stream it on Starz or rent it for $3.99 on Amazon Video, Apple iTunes, Google Play, and Vudu.
Ridley Scott returned to the franchise in 2012 with "Prometheus," perhaps the most unique entry in the franchise. It serves as a prequel to the "Alien" series, although it's the sole "Alien" installment that doesn't feature a Xenomorph as the primary villain. Instead, a group of explorers are trying to find the alien race that created life on Earth, but what happens when you find out the being who created you hates your guts? A controversial film among fans, it does feature one of Michael Fassbender's best performances and one of the ickiest scenes in the series. You can stream "Prometheus" on Hulu or rent it for $3.99 on Amazon Video, Apple iTunes, Google Play, Vudu, and YouTube.
The franchise returned to Xenomorph form with "Alien: Covenant." Here, the titular alien is back and scarier than ever. Plus, you get two Michael Fassbenders for the price of one. Honestly, his David is the best character in the whole franchise aside from Sigourney Weaver's Ripley, and you can watch his Luciferian schemes play out amongst a whole lot of carnage by streaming the film on DIRECTV or renting it for $3.99 on Amazon Video, Apple iTunes, Google Play, Vudu, and YouTube.