What Stephen King Had To Say After Watching Black Summer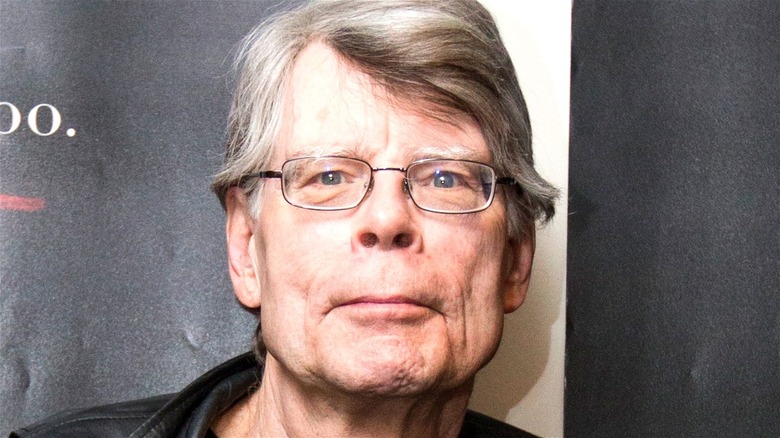 Scott Eisen/Getty Images for Warner Bros.
When it comes to being the undisputed master of horror, no one else does it quite like Stephen King. For several decades, he's created one terrifying tale after the next. He may mostly be known for his novels, but many of his works, from "The Shining" to "It," have gone on to become cinematic classics in their own rights. It's safe to say he knows a thing or two about scaring the pants off of people, so when he says something is properly scary, you should take his words to heart. 
For all of the horror enthusiasts out there looking for something good to watch, we'd highly recommend following King on Twitter. He regularly posts reviews for movies, TV shows, and books, so you never have to go long without indulging in the latest tale of terror. Between tweets promoting adaptations of his own work, such as the recent "Lisey's Story," he offers words of praise for a show he had nothing to do with the development of — Netflix's "Black Summer." 
The show recently released its second season, but if you go back to the first season's release, you'll find a glowing review as well as some shade King directs toward other zombie series.
Black Summer has warmed King's undead heart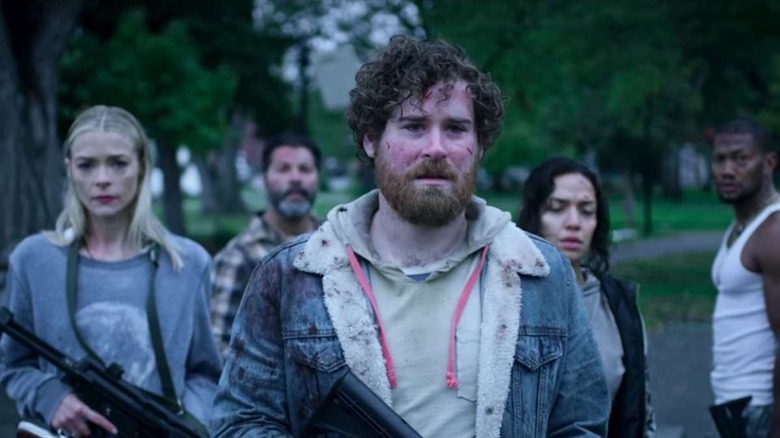 Netflix
Plenty of people have discovered the gory glory of "Black Summer." Season 1 earned immense praise from critics judging from Rotten Tomatoes, and Season 2 did even better. It currently stands at 100% fresh on the Tomatometer as of this writing. You can count Stephen King among those fans. Shortly after Season 1 came out in 2019, King took to Twitter to say, "Just when you think there's no more scare left in zombies, THIS comes along. Existential hell in the suburbs, stripped to the bone." Such kind words have to make the creators of "Black Summer," namely Karl Schaefer and John Hyams, feel good about themselves.
However, King doesn't stop there, going on to tweet, "No long, fraught discussions. No endless flashbacks, because there's no back story. No grouchy teens. Dialogue is spare. Much shot with a single handheld camera, very fluid. Showrunners could learn a lot from this." While he doesn't call out any shows, in particular, it's hard not to view the comments as a shot toward "The Walking Dead." As evidenced from Reddit threads like this one, fans have many of the same complaints about that show's later seasons that King brings up. Again, there's no way to tell for sure, but at least "Black Summer" has avoided the problems King seems to find annoying.
So far, there's been no word if "Black Summer" Season 3 is in the works. If Netflix wants to keep Stephen King happy, the company will renew it as soon as possible.