Black Summer Season 3 - What We Know So Far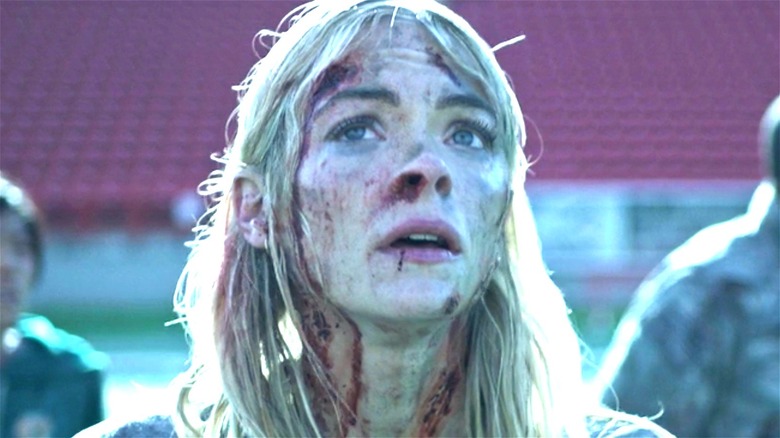 Netflix
Following the debut of its second season on Netflix, many are wondering whether "Black Summer" will return for a third season sometime soon. The series, which tells the story of a mother who is separated from her daughter during the early days of a zombie apocalypse, ended its second season on a cliffhanger that many fans are hoping will be resolved if the show returns for another outing. 
"Black Summer" is the latest zombie show to take advantage of the enormous success of "The Walking Dead," and it's also a continuation of the world first depicted in "Z Nation," a show that ran on Syfy for five seasons from 2014 to 2018. If "Black Summer" keeps airing new episodes, the show could conceivably catch up to the events depicted in "Z Nation." For that to happen, though, the show would have to air several more seasons in addition to the two that are already available. That will start with Season 3, and here's what we know about it.
When's the release date for Black Summer Season 3?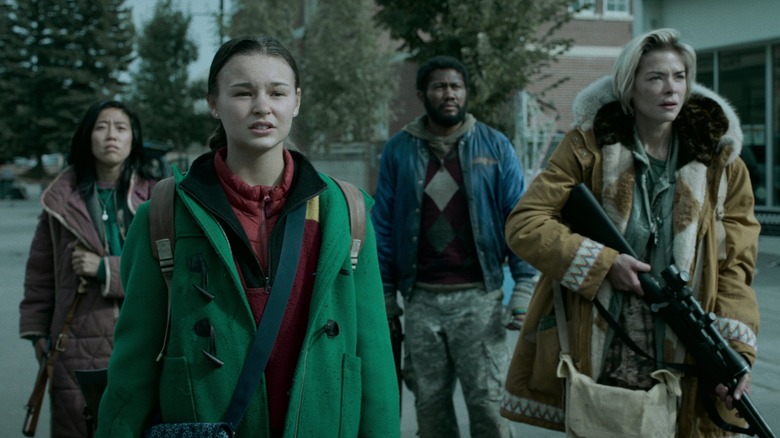 Netflix
Netflix has not officially ordered more episodes of "Black Summer" yet, but given where the show lands at the end of Season 2, it seems like the show's writers are fairly confident about their renewal prospects. Because Season 2 just debuted on Netflix in June, it's possible that the company will wait for more data about viewership before deciding about the show's return one way or another. 
If Netflix does decide to renew the series for another season, the renewal news may come as soon as this summer. Once that news is announced, it's possible that the show could return for another season as early as next year. The gap between the first two seasons was longer than a year, though, so that gap may persist for the third season. Whatever the case may be, fans are unlikely to see new episodes of "Black Summer" before the summer of 2022. 
Who's in the cast of Black Summer Season 3?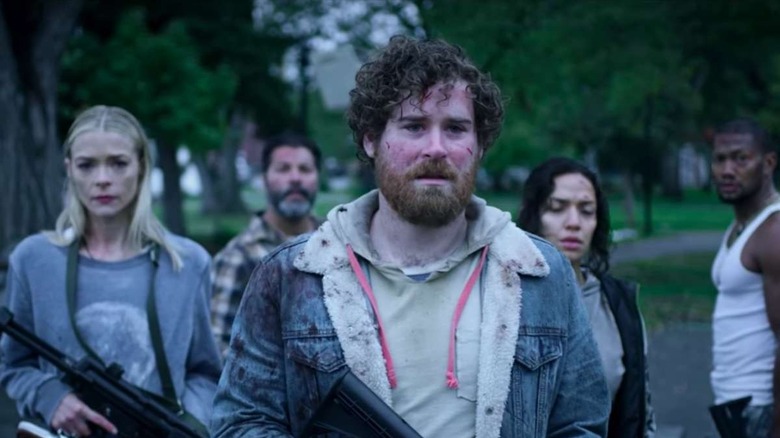 Netflix
No official cast list has been released for Season 3 yet, but many of the actors who were featured in Season 2 are likely candidates to return for the third season. Rose, played by Jamie King, and Anna, Rose's daughter, played by Zoe Marlett, may both return for a third season. The show also features Christine Lee as Sun, a North Korean character whose story eventually intersects with Rose and Anna's. The cast is rounded out by Justin Chu Cary, Kelsey Flower, Sal Velez Jr., Erika Hau, and Bobby Naderi. 
It's unclear which members of the cast may return for a third season. Like all zombie shows, "Black Summer" features a fair amount of cast turnover as characters are killed off in the middle of the surrounding apocalypse. In fact, there's even potential for a major cast shakeup heading into the third season, although that's far from assured. 
What's the plot for Black Summer Season 3?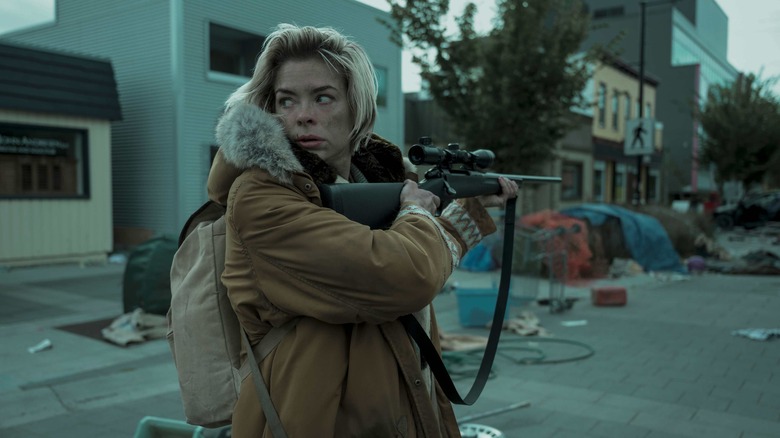 Netflix
There may not be an official plot summary for Season 3 yet, but fans have already started speculating about what a third season might look like. A lot of that speculation is grounded in how Season 2 ended. In the final episode of the season, Rose and Anna make their way to an airplane hanger with the intention of escaping their immediate surroundings. In the end, only Sun manages to board the plane, and Rose finds herself critically injured in a way that might be life-threatening. 
It's possible that, when the show returns for another season, Rose has died and Anna is now the show's sole lead character. It's also unclear where Sun's storyline is headed. As the only character who made it safely onto the plane, her story may resume in a new, more distant location that may be less directly impacted by the zombie apocalypse. Whatever comes next on "Black Summer," it's safe to say that fans are eagerly anticipating the new season.