Will There Be A Black Widow Sequel? Here's What The Director Says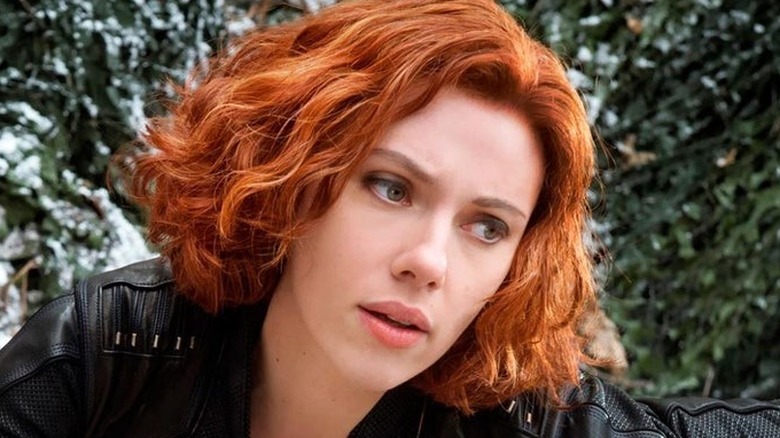 Marvel Studios
With "Black Widow" revving up for its long-awaited release — primed to hit both Disney+ and theaters on July 9 — fans are already excited and ready for a sequel to the midquel to Natasha Romanoff's adventures, despite the character's tragic fate in "Avengers: Endgame." Early reviews indicate that fans will definitely love the film and will become attached to several new characters introduced during the narrative. As always, fans have a tendency to want more when they like something, but sequels in the end are ultimately up to the films' producers and directors.
So how does director Cate Shortland feel about the prospect of a sequel to the film, and would Scarlett Johansson return to her Marvel Cinematic Universe role and show us more of Natasha's between-"Avengers" movies life? Or would the film be about the characters which inhabit Natasha's universe? Here's what Shortland had to say about a potential "Black Widow" sequel.
Shortland would love to return to the Marvel universe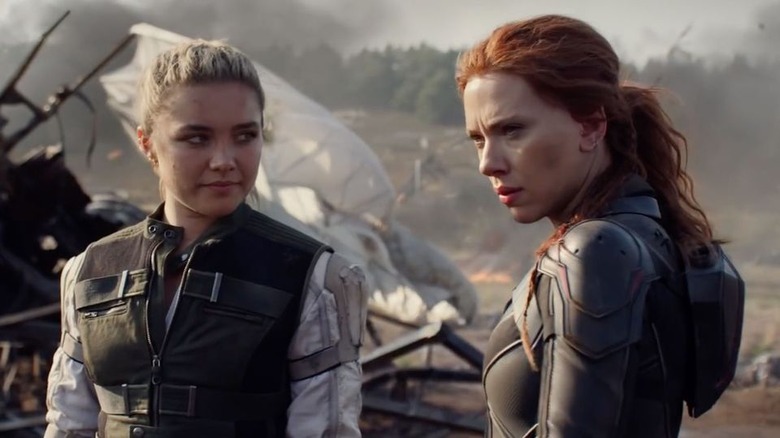 Marvel Studios
Spoilers for "Black Widow" to follow!
Here's some good news for "Black Widow" fans: according to a Radio Times interview, Shortland would love to return to the MCU as a director at some point. 
"I mean, all the beautiful fights and the spectacle, and I think just creating something really fun and joyous is pretty addictive. So yeah, I would do it again. Yes," she said to the outlet, then added about the production of "Black Widow" in general: "I feel really happy about it. Usually I feel dread when I have something coming out, but this time, I feel really happy. I think because it was such a group effort."
But it seems as if Johansson won't be returning to the role. "I think Scarlett is really happy that she's leaving the party, you know, and she's not the last to leave. She decided she wanted to go. And I don't think she would want to come back at the moment," Shortland said. Natasha, of course, memorably died after sacrificing her own life in "Avengers: Endgame," which means that the character would either have to be miraculously resurrected or any further movies would have to be set before the events of "Endgame."
Shortland also seemed open to directing a sequel about a different character in the universe in the interview. Therefore, it seems likely that the film might end up being about the movie's breakout character — Yelena (Florence Pugh), Romanoff's younger sister. in the interview, Shortland also expressed an interest in the character of Alexi (David Harbour of "Stranger Things"), who serves as Natasha and Yelena's father figure. However, everything will definitely depend on how well audiences accept the rest of the characters in Natasha's universe.