Chris Pratt's Update On Guardians Of The Galaxy 3 Should Get Fans Hyped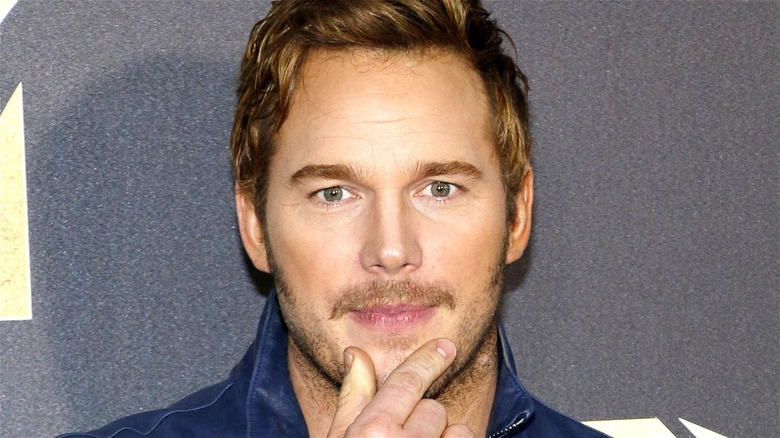 Shutterstock
With the July 9 release of "Black Widow," filmgoers will finally see an end to the excruciating wait for one of the most hotly anticipated movies in the Marvel Cinematic Universe. And with that out of the way, MCU fans will no doubt be turning their collective attention to another long-awaited project.
"Guardians of the Galaxy 3" has proved to be a bit of a white whale. Considering the commercial and critical success of the first two movies in the interplanetary adventure saga, it would seem like a no-brainer that the third movie would follow close behind. Alas, we're currently mid-way through 2021, a full four years since "Guardians of the Galaxy Vol. 2" premiered, and we have yet to see more Baby Groot (Vin Diesel) on our screens. Don't let that discourage you, though. According to the Star-Lord himself Chris Pratt, our wait is nearly over.
During a June 25 appearance on Jimmy Kimmel Live, Pratt dropped a very welcome update about the status of the third film. "We will be shooting that at the end of this year, the beginning of next year," the actor said, continuing on to clarify, "So like, November to maybe April."
That confirmation will no doubt be a soothing balm to fans who have been waiting for the film to materialize for years.
The long and bumpy road to Guardians of the Galaxy 3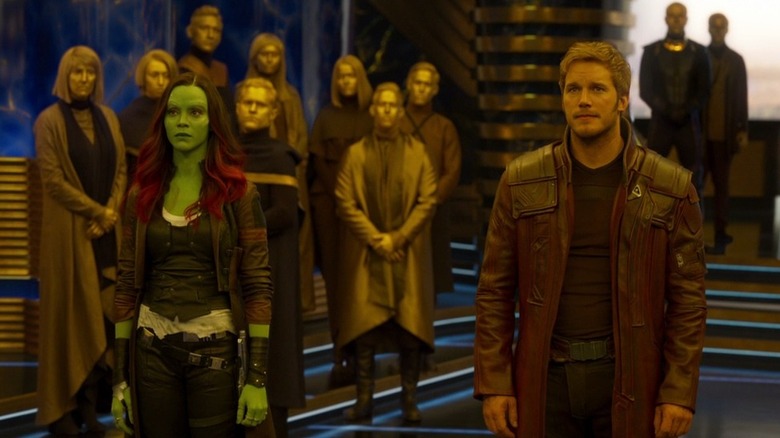 Disney/Marvel Studios
Trouble for "Guardians of the Galaxy 3" began shortly after the second film in the series was released. In 2018, writer and director James Gunn was fired from the project after tweets that contained, as Disney chairman Alan Horn put it, "offensive attitudes and statements" went viral in conservative media circles (via The Hollywood Reporter). The departure of Gunn left the status of the movie up in the air.
Before the Gunn controversy, "Guardian of the Galaxy 3" was slated to begin filming in 2019 (via Screen Rant). However, once Gunn was removed from the project, the waters got considerably murkier. Disney did eventually reverse course and bring him back into the fold in 2019 but scheduling conflicts with the director's work on "The Suicide Squad" (via Deadline) and the COVID-19 pandemic have continued to delay filming on the threequel.
But it looks like that long saga is soon to come to an end. As for what to expect from "Guardians of the Galaxy 3," when Kimmel asked Pratt if he was forbidden to say anything about the upcoming film, Pratt merely replied, "Correct." He clarified, though, that he knows "everything" about the plot of the movie, adding, "The script was written years ago because we were going to do it years ago ..."
Even though the wait has been long, there's no time like the present. "Guardians of the Galaxy 3" is currently slated to release on May 23, 2023.