Is Mark Grossman Really Leaving The Young And The Restless Forever?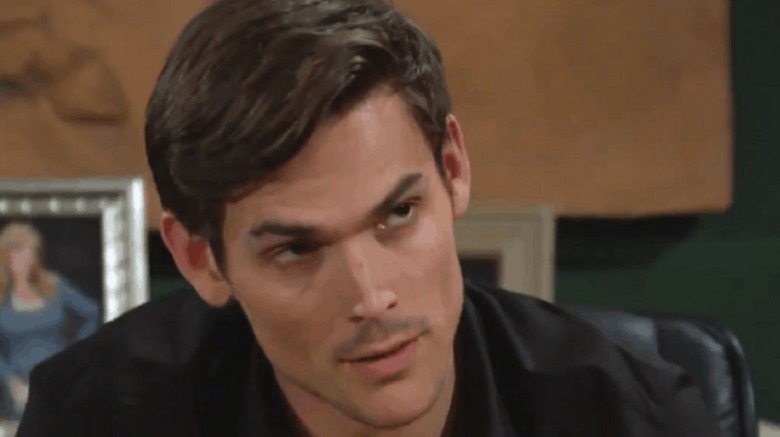 CBS
As is the case for most soap operas, The Young and the Restless has featured a huge number of different people over the course of its run. Given the fact that the show has been on the air for almost 50 years, it only makes sense that members of the cast would have cycled as new actors cycled in. 
That's why when a character says that they are planning to leave the series, fans often speculate about whether that departure will be temporary or permanent. Sometimes, a character has appeared to leave their show only to return later on. That's certainly happened on The Young and the Restless, but many other characters have also left the show for good. 
Long-running fans of soaps understand that there's often a fair bit of churn among members of the cast. It's that churn that provides the backdrop when fans begin to wonder about specific characters, like Adam Newman (Mark Grossman) on Y&R. Due to Adam's stunning revelation in a recent episode, some have wondered whether Grossman is planning to leave the series. 
Adam has said that he plans to leave town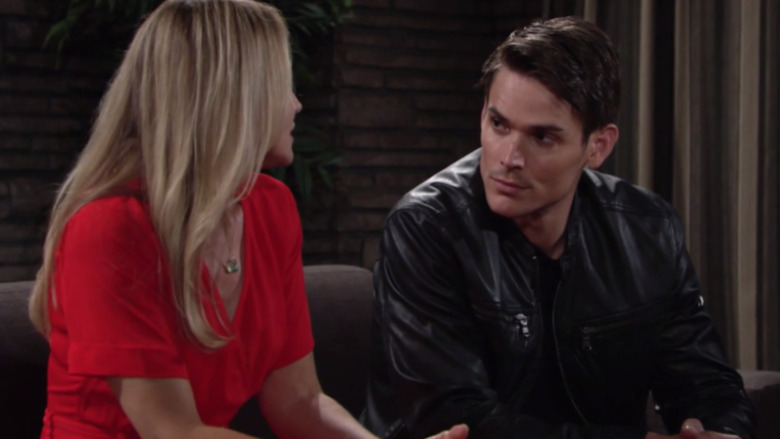 CBS
In the episode of The Young and the Restless that aired on April 15, Adam says that he's planning to leave town, although he hasn't done so yet. His plans to leave come after he's been accused of killing a police officer — a crime that many suspect he was framed for. 
In the episode, Adam hides out at the Newman ranch and is greeted by visions of two women that he's wronged in the past. After an extended argument with the women, Adam admits that he needs to do better moving forward. 
Adam then confesses to Victor (Eric Braeden), who showed up at the ranch, that he wants to leave Genoa City. Adam's plan is to take his son, Connor, out of boarding school and move to the Newman ranch full-time. Victor cautions Adam about what could happen, but the younger Newman seems confident that he can pull the plan off. 
Adam may be played by another actor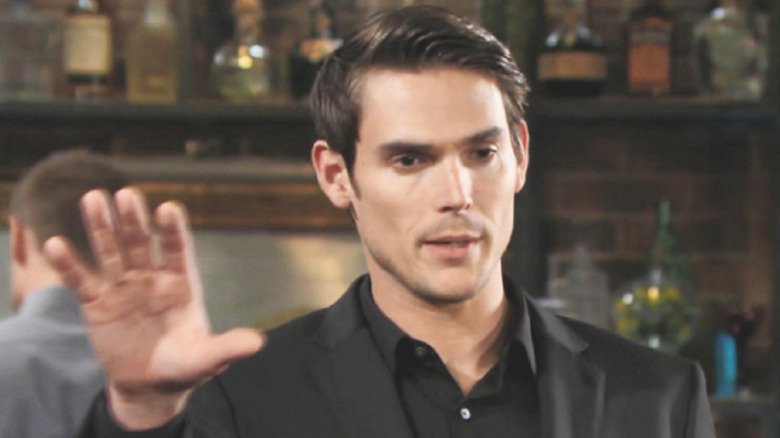 CBS
Even if Adam pulls off his plan to leave town with his son, it's unlikely that his character will be written off the show for good. Adam may disappear for a while, only to return being played by a new actor. Adam was first introduced to the series in 1995 and has already been played by a number of actors over his time on the series. 
Adam's most high-profile exit from the series came when Justin Hartley played the role. He disappeared and was presumed dead, only to re-emerge several years later, played by Grossman. Grossman has yet to indicate that he plans to leave The Young and the Restless, but even if he does, that doesn't necessarily mean that his character will be gone for good. Soaps always find a way of bringing people back, even if the actors who are playing them are gone permanently.