Manifest Creator Addresses Fans' Hope For A Series Revival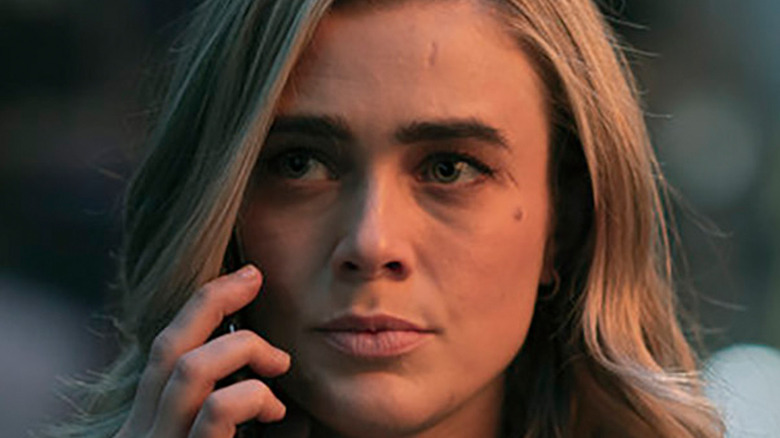 NBC
When it comes to TV shows, it's rare for a show's subject matter to closely mirror its real-life status. Unfortunately, that's what's happening right now with "Manifest." This is a show about a group of airline passengers who disappeared 5.5 years ago and miraculously reappeared without aging a day. So once "Manifest" was cancelled, it was probably inevitable that its most die-hard fans would refuse to give up hope.
For a refresher, "Manifest" premiered on NBC in 2018 and aired three full seasons of religious-themed mystery fare before it was canceled on June 14, 2021. Creator Jeff Rake planned for "Manifest" to run for six seasons, so the show has been ended just halfway through its expected storyline. News of the cancellation led to "Manifest" joining Netflix's daily top ten lists, where it has remained since (via Yahoo News). This prompted Netflix to consider picking up "Manifest" for season 4 and beyond. But then on June 22, to the despair of fans, Netflix decided to pass on a "Manifest" revival.
Throughout all of this, Rake has continued to try to rally fans to save the show on social media. And not even the Netflix setback was enough to dampen his optimism.
Manifest creator Jeff Rake intends to keep fighting the good fight
NBC
On June 27, Rake addressed "Manifest" fans on Twitter, offering a hopeful message: "Manifesters! Your support is awe-inspiring. We're trying to find a way to conclude the series. Could take a week, a month, a year," Rake tweeted. "But we're not giving up. You deserve an end to the story."
Rake didn't get more specific than that, so there's no indication yet where Rake might be trying to take "Manifest," or what a conclusion to the series might look like. While three more seasons would be ideal, it's theoretically possible that "Manifest" could conclude with a limited series or even a movie. Rake concluded his message with a request that his fans "Keep the conversation alive," on social media. "If it works out, it's because of YOU," he added.
It's not unheard of for network and cable shows to find a second life on Netflix, and programs like "Longmire," "The Killing," and "Lucifer" are some recent examples — although that avenue appears to be closed for "Manifest" for now. It's also possible that a network might pick up "Manifest," like NBC did after Fox canceled "Brooklyn Nine Nine" in 2018. 
However, those sorts of revivals only happen when there's enough public demand. Rake's tweet is clearly trying to generate a similar groundswell of support to save his show. The truth is that at this point, "Manifest" needs a miracle to continue.