This Is Evan Peters' Most Likable American Horror Story Character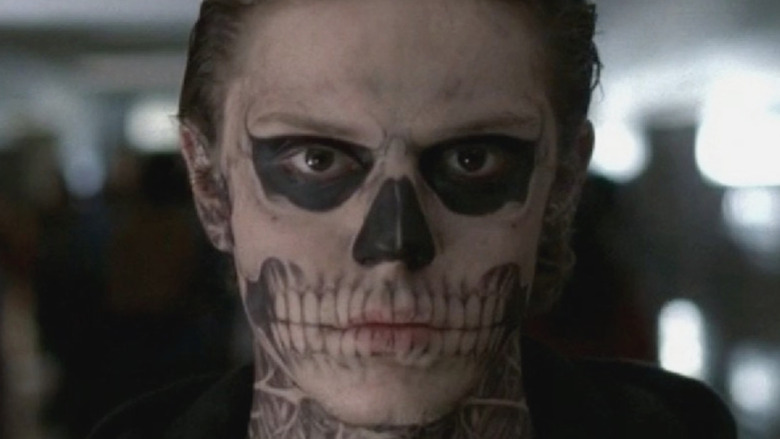 FX
The beloved "American Horror Story" anthology series, created by Ryan Murphy and Brad Falchuk, has told a wide variety of disparate, memorable tales of terror. So far, the series has offered nine different storylines, each with its own special theme. While actors Sarah Paulson, Emma Roberts, Kathy Bates, and Lily Rabe have become beloved members of the show's cast, the longest-serving member of the "AHS" troupe is Evan Peters. 
So far, Peters has played 16 "American Horror Story" characters and has remained a fan-favorite since Season 1's "Murder House" storyline. He's played a wide range of characters that includes a vicious hotel owner, a kind fraternity member, and even a pretentious, wealthy hairstylist. It's easy to distinguish the likable characters among his roles from those decidedly less so, but there's one in particular who is not only one of Peters' best characters to date but one that doesn't want to bash anyone's head into the ground.
Kit Walker shows empathy and forgiveness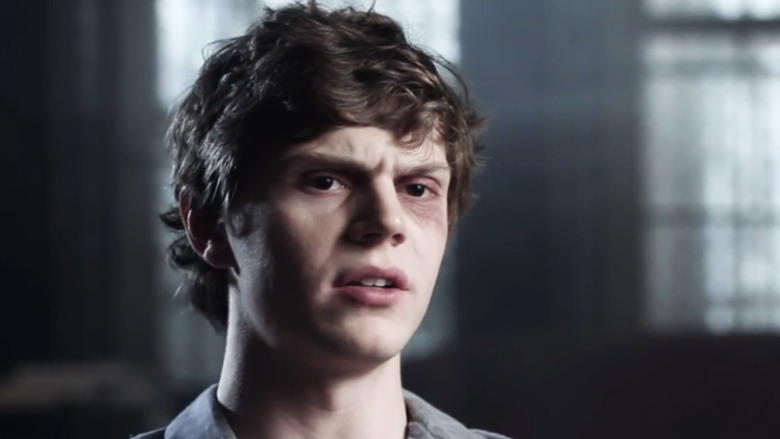 FX
Several of Evan Peters' "American Horror Story" characters have displayed positive, even heroic behavior, but Kit Walker in "Asylum" is the most likable of them all. It helps that "Asylum" was a solid season, and from the get-go, it's obvious Walker will be a good guy. Of course, anyone would seem likable if they're up against the likes of Sister Jude (Jessica Lange) or Dr. Arthur Arden (James Cromwell). 
After Walker's wife Alma (Britne Oldford) is abducted by UFOs, he's framed for her murder and admitted into Briarcliff Manor. His goal is to prove his innocence, but he also takes the time to show kindness and selflessness towards those around him. For example, after Lana Winters (Paulson) rats him and Grace Bertrand (Lizzie Brocheré) out for trying to escape, he ends up saving her from Bloody Face (Zachary Quinto) towards the end of the season. After he's free, he cares for Sister Jude in her old age, even though she had a major hand in his torture at Briarcliff Manor. Because he's able to forgive those who've hurt him, his character is likable and admirable.