While You Wait For Addison Rae, Watch These Social Media Stars On Netflix
This content was paid for by Netflix and created by Looper.
TikTok star Addison Rae is making her feature film debut in "He's All That" this August. Rae leads the cast of the gender-bent follow-up to the iconic "She's All That" as Padgett Sawyer, a popular teen influencer and the daughter of the original movie's Rachael Leigh Cook, who plays a new character in the remake. In the spirit of the life-changing makeover her on-screen mom got in the 1999 classic, Rae's Padgett will accept a challenge to turn her high school's biggest outcast, Cameron Kweller (portrayed by "Cobra Kai" star and notorious prankster Tanner Buchanan), into a prom king.
Rae might be new to the film scene, but millions already follow her viral vlogs and social media accounts, thanks to her incredible digital presence. Rae is best known for her TikTok dance videos, which she began sharing on the service in 2019. She now has over 80 million followers on the platform. Rae isn't alone, either: with "He's All That," Rae joins a growing list of social media sensations who've move into acting and found themselves starring in a Netflix original film. Before "He's All That" debuts on August 27, here are a few other internet celebrities you can watch on Netflix right now.
Liza Koshy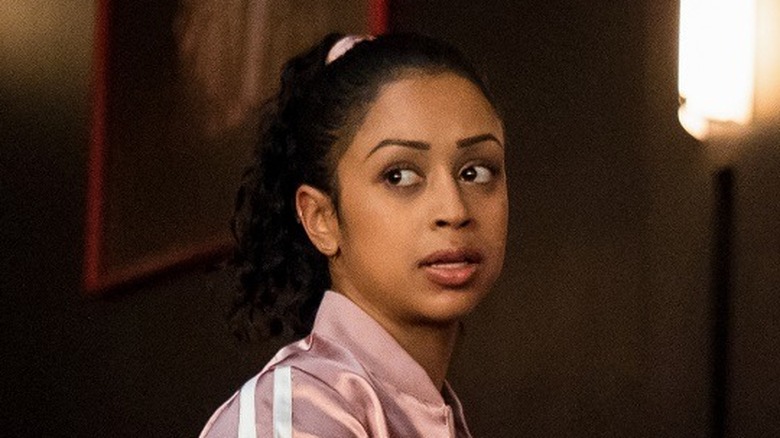 Brendan Adam-Zwelling/Netflix
Liza Koshy has dominated the viral video scene for almost a decade, following her debut on Vine in 2013. She's since become known for her hit video diaries on YouTube — 17 million subscribers follow her channel. Koshy also starred in several of YouTube's premium streaming shows and made her way onto network TV via appearances on MTV's "Total Request Live," the revival of Nickelodeon's "Double Dare," and Food Network's upcoming "Chopped" spin-off "Chopped Next Gen."
In addition to entertaining her adoring fans with her real-life adventures and her reality competition work, Koshy is also an accomplished actress. You may have previously seen her on-screen as Violet Adams in the streaming horror series "Freakish," as Princess Aubrey in the 2016 film "FML," or as Aday in "Boo! A Madea Halloween."
In 2019, Koshy made her Netflix debut as a guest judge on the premiere episode of "Sugar Rush Christmas," and she really shines in the 2020 musical comedy film "Work It." In that film, Koshy plays Jasmine Hale, a young woman who helps her best friend assemble a team of dancers in order to bolster her college application. In addition to her acting chops, Koshy also shows off some serious dance moves in the movie, making "Work It" one you won't want to miss.
Sabrina Carpenter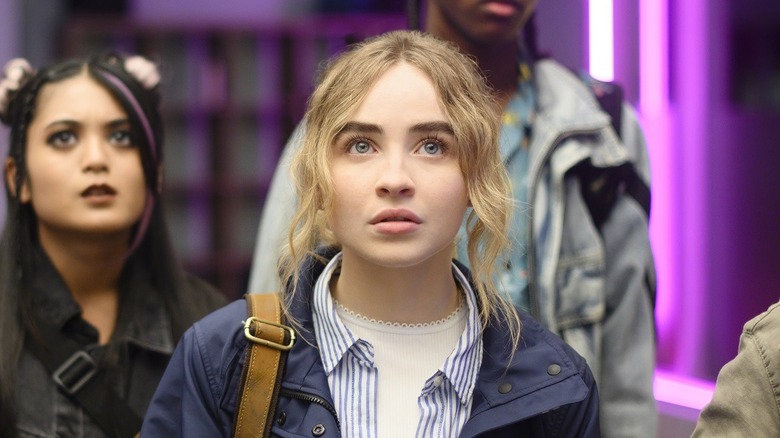 Elly Dassas/Netflix
Speaking of "Work It," that film also features Instagram favorite Sabrina Carpenter as Quinn Ackerman, the college hopeful who is hoping to assemble an elite squad of dancers to boost her college credentials — and who finds a new passion for dance in the process. But that's not all. In addition, Carpenter's hit YouTube videos and thriving music career, along with her impressive 25 million Instagram followers, have made her a true social media sensation
One of Carpenter's earliest on-screen roles was the young bully Jessica Wedge in the first season of Netflix's hit drama "Orange Is the New Black." She has since filled out her filmography with projects like the new "Adventures in Babysitting," the "Boy Meets World" spin-off "Girl Meets World," and "The Hate U Give." Netflix subscribers can currently catch a double feature of Carpenter's film work by cuing up "Work It" and "Tall Girl." The latter film features Carpenter as Harper Kreyman, the older sister of the eponymous tall girl who also happens to be a beauty pageant superstar and a makeover queen.
Giovana Cordeiro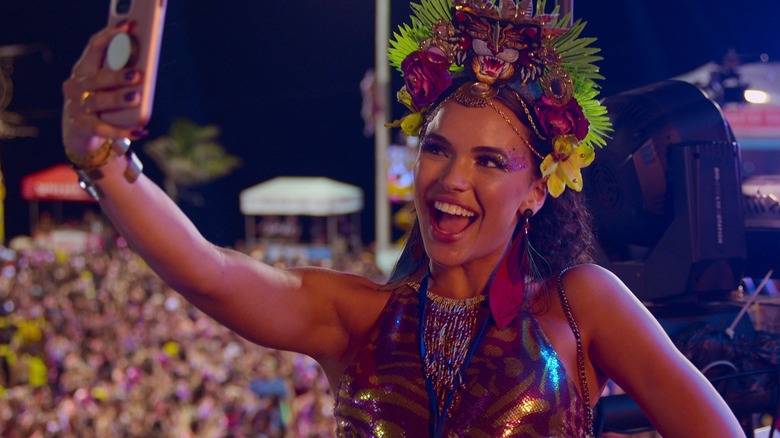 Desirée do Valle / Netflix
If you're one of the 1.1 million people who follow Giovana Cordeiro's Instagram feed, you know that she has a knack for taking gorgeous pictures during her tropical adventures. In fact, the social media influencer might just have a future in travel photography, in addition to her budding acting career. So, it's quite fitting that, in "Carnaval," Cordeiro stars as a digital influencer who, after her boyfriend is caught cheating in a viral video, decides to whisk her three best friends off to Salvador for an all-inclusive getaway. Cordeiro's character, Nina, refuses to let her public humiliation get in the way of having a good time with her besties, and she learns a thing or two about how important it is to put the phone down and live in the moment, too.
Previously, Cordeiro could be seen on-screen in TV series like "Rock Story," "The Other Side of Paradise," and "Verão 90," but the Brazilian actress truly shines in "Carnaval," where she shows us how to turn heartbreak into an unforgettable adventure.
Dylan O'Brien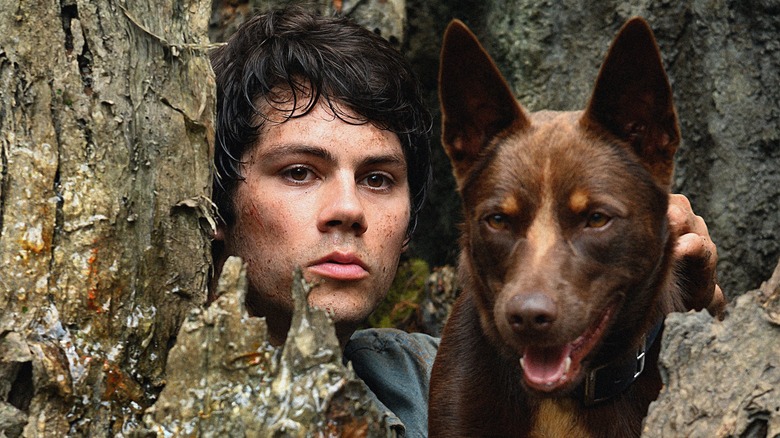 Netflix
Over the last decade, Dylan O'Brien has dominated the screen with high-profile work in both television and film, but long before he became a household name, the young actor got his start by creating his own short form comedy films on YouTube. While he was still in high school, O'Brien's vlogs netted millions of views, making him a viral sensation and paving the way for O'Brien's acting career, which led to parts like Stiles in MTV's "Teen Wolf" and Thomas in "The Maze Runner" series. You can't see his face in the film, but O'Brien also provides the voice of the titular Transformer in 2018's "Bumblebee."
Nowadays, you can find O'Brien headlining many movies and making a splash in several other series. Recently, O'Brien delivered one of his most riveting performances yet in the science-fiction adventure film "Love and Monsters," which is currently available to international Netflix streamers.
King Bach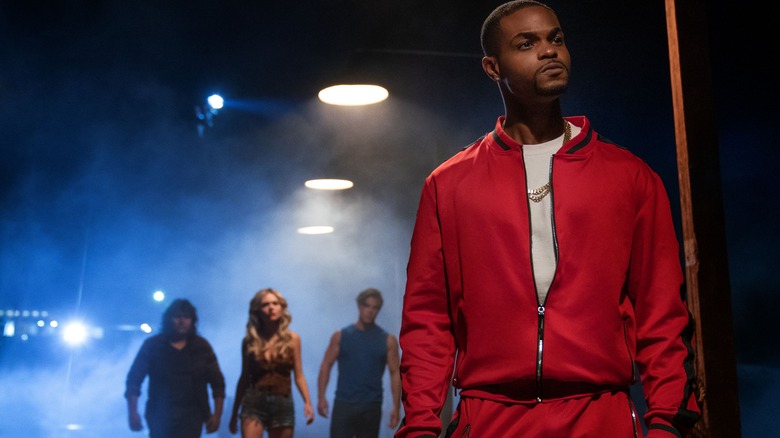 Netflix
Andrew Bachelor, aka King Bach, first made a name for himself as one of Vine's most influential contributors, as his millions of followers made him the platform's most popular performer in 2015. That success propelled Bachelor to YouTube and TikTok stardom, and his ongoing social media popularity has sparked a burgeoning career in television and films.
Bachelor's earliest roles include recurring parts on "House of Lies" and "The Mindy Project," and a lead role on the first two seasons of "Black Jesus." He's also become a regular on the Netflix originals front. In addition to starring as Bobby in the comedy "Sneakerheads," Bachelor also appears as John in "The Babysitter" and its sequel, "Killer Queen," as Greg in "To All the Boys I've Loved Before," as Logan in "Rim of the World," as Rodney in "Coffee & Kareem," and as Neil in "Holidate." Put simply, King Bach might have begun his entertainment career on Vine, but now he's a true Netflix superstar.
Amanda Cerny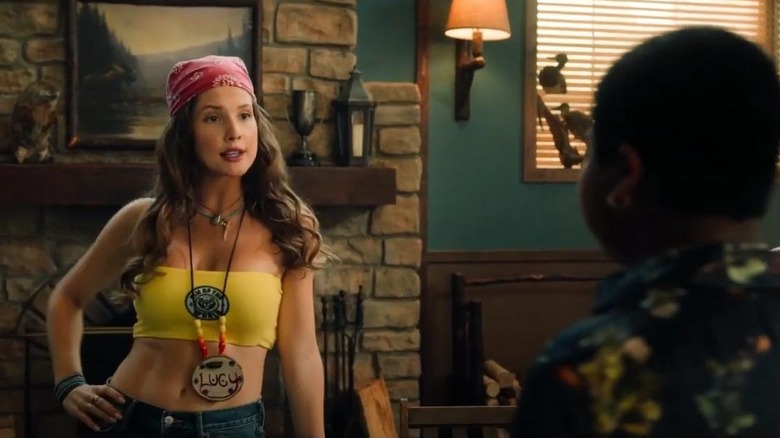 Netflix
Another popular Vine alum who's since brought her talents to Netflix is Amanda Cerny, who amassed millions of followers for her videos and developed a massive presence on YouTube, Instagram, Snapchat, and more. She also maintains an impressive modeling career, and has made the jump into acting in scripted productions and music videos. You may have seen Cerny, for example, in the stand-up comedy and sitcom hybrid "Adam DeVine's House Party," in the music video for Cardi B, Bad Bunny, and J Blavin's "I Like It," or in the raunchy social media send-up "Airplane Mode," in which she plays herself.
If you're a Netflix subscriber, you can also catch Cerny as Lucy in the 2019 alien invasion comedy-adventure film "Rim of the World," which is a throwback to the kid-focused adventure films of the 80's, and in the 2020 slasher sequel "The Babysitter: Killer Queen," in which Cerny plays the character Violet.