What Happened To Cindy Vela From My 600-Lb Life?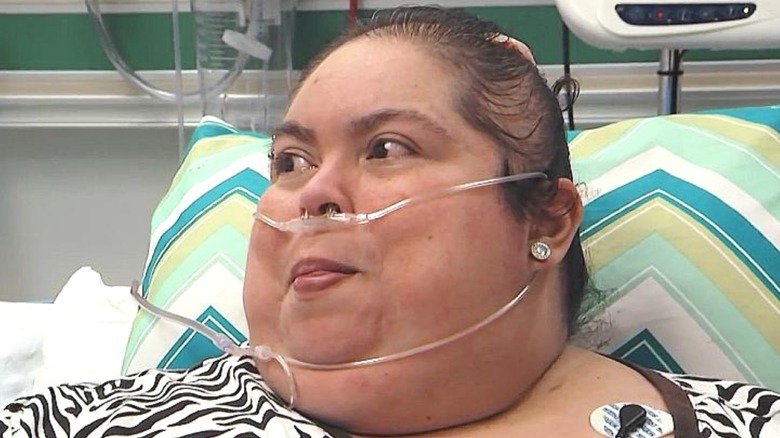 TLC
After nine seasons and dozens of patients, fans of TLC's medical reality series "My 600-lb Life" know that patient outcomes can vary drastically. Those who seek Dr. Younan Nowzaradan's help in reclaiming their lives and bodies from morbid obesity often struggle with his calorie-restricted diet, exercise requirements, and psychotherapy mandates. A unique few hit the ground running, offering little resistance to Dr. Now's requests. But it's far more typical for the show's participants to initially reject the doctor's program before eventually coming to terms with the dire reality of their physical condition. And, of course, there are those whose food addictions and emotional traumas prove too powerful to overcome despite Dr. Now's best efforts and strongest warnings.
The latest season of "My 600-lb Life" stood out from its predecessors for not only featuring the patient with the largest weight loss in the series' history but also multiple patients with extremely low weight loss totals. Unfortunately, Cindy Vela, featured in Episode 4 of Season 9, was among those with poor results.
Cindy Vela struggled with Dr. Now's program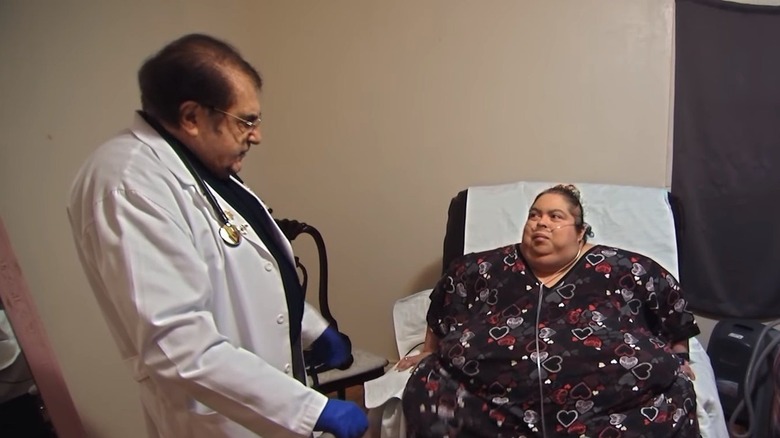 TLC
During the retrospective that begins each patient's episode, viewers learned Cindy, like so many of the series' patients, was sexually assaulted at a young age, which caused her to turn to food. Her food addiction further intensified after her parents' divorce. After years and years of binge eating, Cindy reached 500 pounds by the time she was 30 and nearly 615 pounds when she turned 45. As the opening moments of her episode reveals, Cindy is almost entirely bedridden and is completely reliant on home healthcare workers. Unfortunately, her current home health aide, Denise, is one of Dr. Now's infamous enablers. Denise not only prepares oversized, unhealthy meals for Cindy, but she also advises Cindy against seeking Dr. Now's help (via Distractify).
Thankfully, Cindy's former aide, Sandy, manages to convince her to meet with Dr. Now. However, asking for help and actually accepting it are two very different things. Cindy struggles with Dr. Now's program, complaining about the small meal portions and the required exercise. When given a goal of losing 70 pounds, Cindy only lost 40, which would be the only weight she'd lose during the episode's year of treatment (via Inquisitr).
Little is known about Cindy's current status. By the end of her episode, Cindy's weight was back in the 600s. Her Facebook page does not include any recent photos, though The Cinemaholic points out this is likely due to contractual stipulations from TLC. Though Dr. Now grew frustrated with Cindy's lack of effort, perhaps she'll recommit to her journey and be featured in an episode of "Where Are They Now?"