How Dacre Montgomery Changed Stranger Things Season 3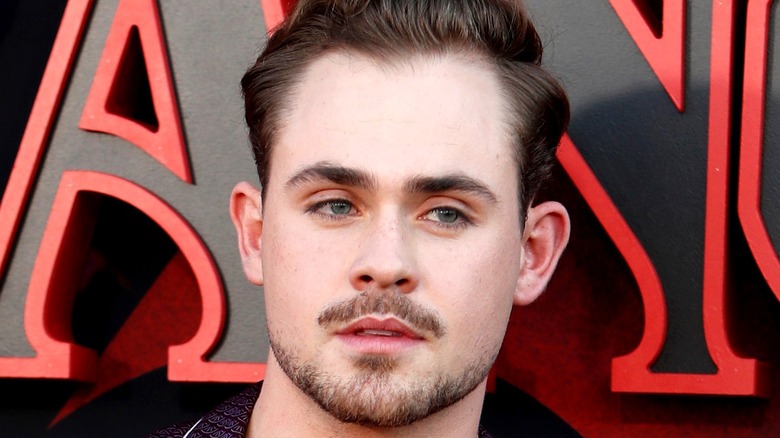 Shutterstock
Over the course of its three-season run on Netflix, the thrilling sci-fi saga "Stranger Things" has seen no particular shortage of villains. And it certainly appears that the list of "Stranger Things" big bads is only going to get longer when Season 4 of the beloved series finally makes its debut. But even with the vile mad scientists, government goons, sociopathic school bullies, and various grotesque inter-dimensional beasts that have come and gone on "Stranger Things" to date, Dacre Montgomery's Billy Hargrove is arguably among the worst of the series antagonists.
The badder-than-bad-boy character made his inauspicious debut in the series' lauded second season, and he almost immediately became the Hawkins gang's primary human adversary. Hard as it was to believe, the already contemptible Billy only got worse in Season 3 when the Mind Flayer's slug-like minions took control of him. Billy was, of course, ultimately redeemed by an unexpected sacrifice in the Season 3 finale, during which he shared a heartfelt moment of recognition with his half-sister Max (Sadie Sink). That scene was one of several in "Stranger Things" specifically meant to humanize the emotionally damaged Billy, and if Dacre Montgomery is to be believed, those moments were largely of his own making.   
Dacre Montgomery pushed the Duffer Bros. to humanize his Stranger Things baddie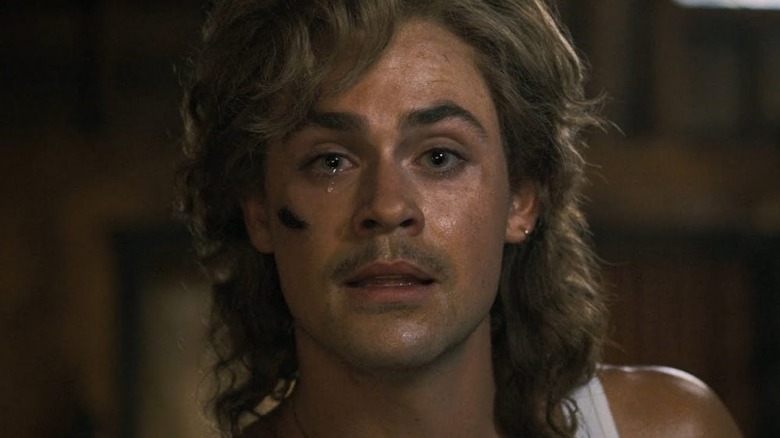 Netflix
As Montgomery told Bustle in a 2019 interview, he lobbied "Stranger Things" creators Mark and Ross Duffer hard to make Billy more of a tragically flawed human being than an out-and-out villain. Specifically, he requested the Brothers include the Season 2 scene in which Billy is viciously accosted by his father and the Season 3 glimpses of his biological mother. He did so as he believes no human being is ever just purely evil, "That was my effort with the Duffers to show that side that no one is just bad. There's always a reason, right?" Montgomery would later offer that Billy's duplicity is what makes him so memorable, "The thing that makes Billy interesting is that he's in a gray area, because we meet him and we see an antagonist, [but] we finally get to see a human by the end of the season."
Likewise, Montgomery added that Billy's and Max's love-hate relationship, particularly in Season 3 of "Stranger Things," also helped make him more of a real person in viewers' eyes. "[I saw] it more as a viewer coming back and watching the eight episodes last week, going, 'Oh yeah it is there, she is fighting for me in her eyes,' the whole way through. I think that's pretty special, especially the half-siblings component, and [through] all that sort of stuff, the bond is never lost."
It was a special moment indeed, providing the briefest glimpse of what Billy might've been like had life broken in a different direction.