Here's Where You Can Watch 2016's Suicide Squad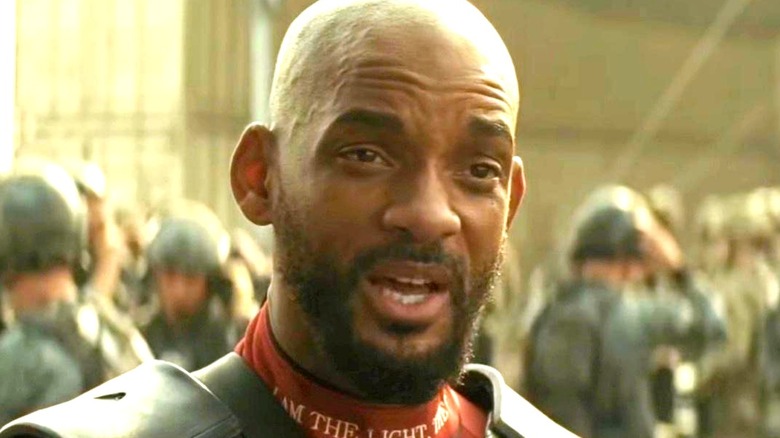 Warner Bros. Pictures/DC Entertianment
We are fast approaching the release of James Gunn's "The Suicide Squad," and it's safe to say the film cannot get here fast enough for comic book cinema fans the world over. Judging from the trailers for Gunn's "The Suicide Squad," the film is fit with all the quip, spectacle, and heart we've come to expect from the director. At least on the surface, it seems Gunn has also course-corrected the beloved DC property from its largely underwhelming predecessor, 2016's "Suicide Squad." 
That film was written and directed by David Ayer ("End of Watch") and arrived in the Summer of '16 as a pseudo-centerpiece for the then-fledgling DCEU. Despite strong performances from its stars (including Will Smith, Margot Robbie, and Joel Kinnaman), the story of second-tier DC baddies banding together to stop the apocalypse didn't exactly score well with critics or audiences (via Rotten Tomatoes). The hate for Ayer's flick has thankfully faded a bit since its release, however, and we're betting that if you revisited it today, many of you might find the O.G. "Suicide Squad" movie much more fun than you recall. 
The good news is that if you want to revisit "Suicide Squad" ahead of the new film's release, or just want to give it another chance, you can now do so in the streaming realm.
Suicide Squad is available on HBO Max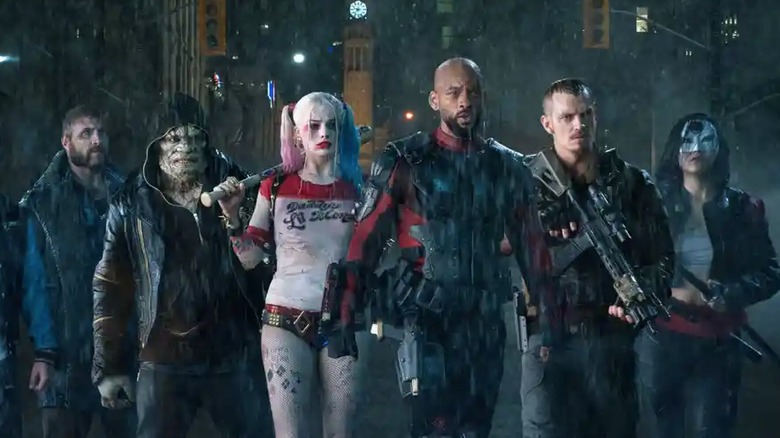 Warner Bros. Pictures/DC Entertianment
The streaming wars have included a battle over the rights to many comic book properties, but it should come as no surprise that 2016's "Suicide Squad" is now streaming on HBO Max, because pretty much every Warner Bros./DC Entertainment property now calls that platform home. That'll be true of Gunn's "The Suicide Squad" too,  as it's slated for a day-and-date release in theaters and on HBO Max on August 6. If you've been looking for a reason to give HBO Max a go, a pair of "Suicide Squad" movies is a great incentive.
Without HBO Max in your list of streaming services, you've still got a few options to watch the original "Suicide Squad" film. Those options will cost you, but you can rent "Suicide Squad" via iTunes, Amazon Prime Video, VUDU, Google Play, and Fandango Now. You could also buy your own digital copy of the film from various stores, but there's no guarantee that it will be yours to view forever. Your remaining option is physical media, so if you're looking to watch and re-watch "Suicide Squad" at your own free will for all eternity, you can pick up a new or used DVD or Blu Ray copy from any retailer that sells them.