Where Is Ashley Randall From My 600-Lb Life Now?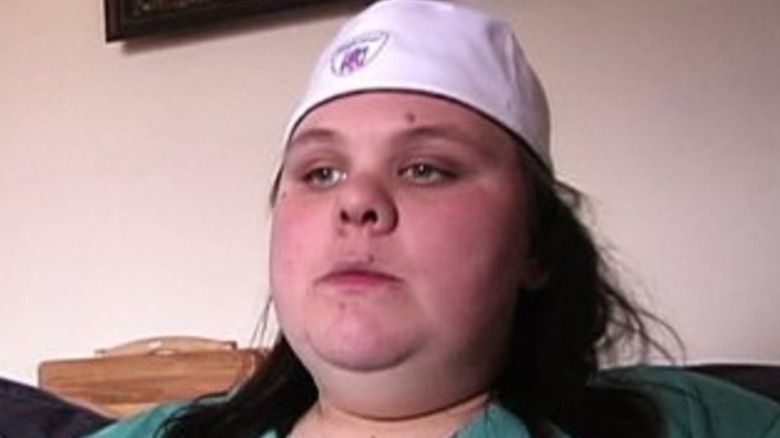 TLC
Fans of TLC's long-running medical reality series "My 600-lb Life" know that when the morbidly obese patients featured on the show seek Dr. Younan Nowzaradan's help, they're coming to him with not only dire physical conditions but also mental and emotional traumas, which are often the catalysts for their food addictions. At the start of each episode, patients detail their childhood and upbringing. During these retrospectives, most patients reveal an early trauma that left them isolated and scarred, with food providing their only source of comfort.
In the series' inaugural season, which followed four patients over the course of seven years (2004-2011), viewers met Ashley Randall, a 24-year-old from Killeen, Texas. At her initial weigh-in at Dr. Now's office, Randall weighed 617 pounds. While she was not the heaviest of Season 1's patients, Randall was the youngest of her cohort, which meant she had gained her weight faster than the others, indicating she'd likely gain much more before hitting her 30s. Like most of the series' participants, Randall experienced a trauma that helped reignite her weight gain.
Ashley was the youngest patient of her season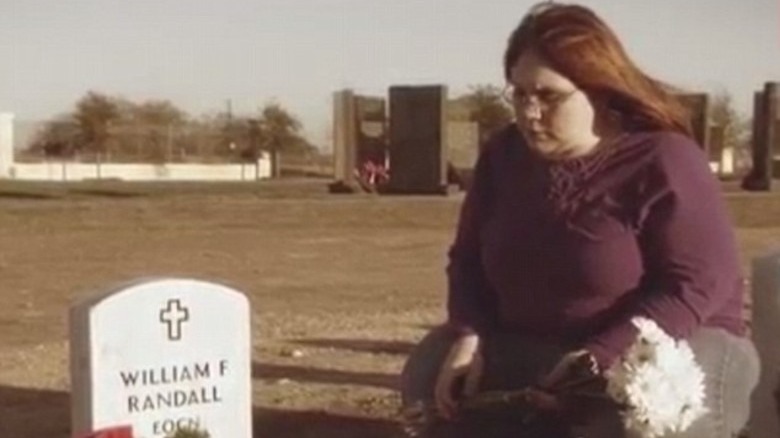 TLC
Ashley Randall's struggle with food and weight began when she was a child. Her mother often tried to curb her daughter's eating habits, but Ashley found those attempts more harmful than helpful. While her mother admonished Ashley's eating with insults and teasing, her father would often tell his wife to let Ashley be. The household's dynamic resulted in Ashley favoring her father and avoiding her mother.
During the first few years of her weight loss journey, Ashley showed significant progress. After undergoing gastric bypass surgery and two excess skin removal surgeries, she slimmed down to 265 pounds by the end of her fifth year working with Dr. Now. Then, during her sixth year in the program, tragedy struck. Ashley's father, who was one of her most important motivations for losing weight, was diagnosed with cancer. Ashley put her education on hold and moved back in with her family to care for her ailing father. Seven months after being diagnosed, Ashley's father died.
Ashley's My 600-lb Life covers 11 years
Ashley's "My 600-lb Life" episode ended with her weight at 253 pounds and weight loss surgery for her legs on the horizon. Ashley returned to TLC in the update show "Where Are They Now?" during which she revealed that she had not been an active participant in Dr. Now's program for three years. As a result, her weight rose to 312 pounds. Clearly disappointed, Dr. Now told Ashley, who still longed for her leg surgery, to lose 30 pounds over two months; she only lost two. Eleven years after beginning her journey, and after recommitting to Dr. Now's program, Ashley weighed 272 pounds. Her "Where Are They Now?" episode ends with Dr. Now encouraging Ashley to get below 200 pounds in order to qualify for her leg surgery. 
Unfortunately, not much is known about Ashley's current status or what she has been up to since her "Where Are They Now?" episode aired in 2016. According to her Facebook page, Ashley still lives in Killeen, Texas. Her most recent picture on the platform, which is dated January 2020, shows that while Ashley was not yet at her goal weight, she does seem to be maintaining a far healthier lifestyle than when her journey began in 2004.