The Only Star Wars Actor To Receive An Oscar Nomination For Acting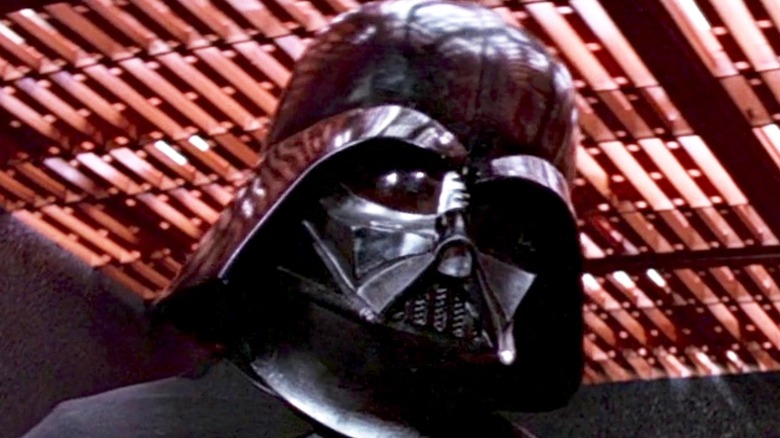 20th Century
The nine "Skywalker Saga" films and various spin-offs which make up the "Star Wars" movie franchise have changed the face of cinema with their envelope-pushing special effects, perfected blockbuster appeal, and space opera delights on an unprecedented scale. But in the end, audiences' love for them largely comes down to the characters they introduced and to the charisma of the actors who played them.
The now-iconic status of Mark Hamill, Carrie Fisher, and Harrison Ford goes without saying, and, following the trio's bow in the original trilogy, subsequent films beefed up their casts with bonafide acting titans, including several past or future Oscar nominees and winners — Samuel L. Jackson, Natalie Portman, Adam Driver, Laura Dern, Benicio del Toro. Additionally, several performances in "Star Wars" films garnered enough acclaim to spark awards attention in their own right, from Ian McDiarmid in "Revenge of the Sith" to Mark Hamill in "The Last Jedi."
But in the series' entire 44-year history, there has only been one instance of an actor actually getting nominated for an Academy Award for their "Star Wars" performance. Incidentally and unsurprisingly, the actor in question is also arguably the most legendary thespian to have ever set foot on a "Star Wars" set.
Alec Guinness was nominated for Best Supporting Actor for A New Hope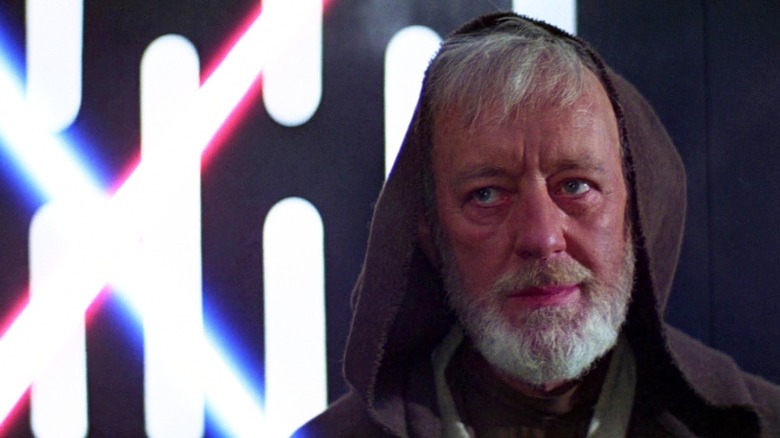 20th Century
English actor Alec Guinness had one of the most renowned careers in all of 20th-century British cinema, lending his stage-trained craft to such towering classics as "The Bridge on the River Kwai," "Lawrence of Arabia," and "Kind Hearts and Coronets" — a film in which he played nine different characters. This meant that, for Guinness, portraying Obi-Wan Kenobi in "Star Wars: Episode IV – A New Hope" — originally known simply as "Star Wars" — felt a little like child's play.
The actor's distaste for "Star Wars" is widely known; he went so far as to express regret for signing on, calling George Lucas' hammy dialogue "lamentable." His performance across the movies is somewhat controversial to this day, with some fans noticing a decrease in Obi-Wan's poise and gravitas after "A New Hope," as Guinness was given less and less to work with and became increasingly disinterested in the role — culminating in his infamous reading of the line "What I told you was true ... from a certain point of view" in "Return of the Jedi."
But the original 1977 film was still such a massive hit, and Guinness so beloved and effortless a performer, that, when the 1978 Academy Award nominations were announced, "Star Wars'" 10-category dominance included a nod for Guinness, the fourth of his career up until then. Per his custom, he didn't show up to the ceremony and ultimately lost the Supporting Actor award to Jason Robards for "Julia," who wasn't in attendance either (via Episode Nothing). But, two years later, the Academy gave Guinness a lifetime achievement award, and he finally made an appearance to collect it (via the Oscars YouTube channel).