How Alec Guinness Really Felt About Star Wars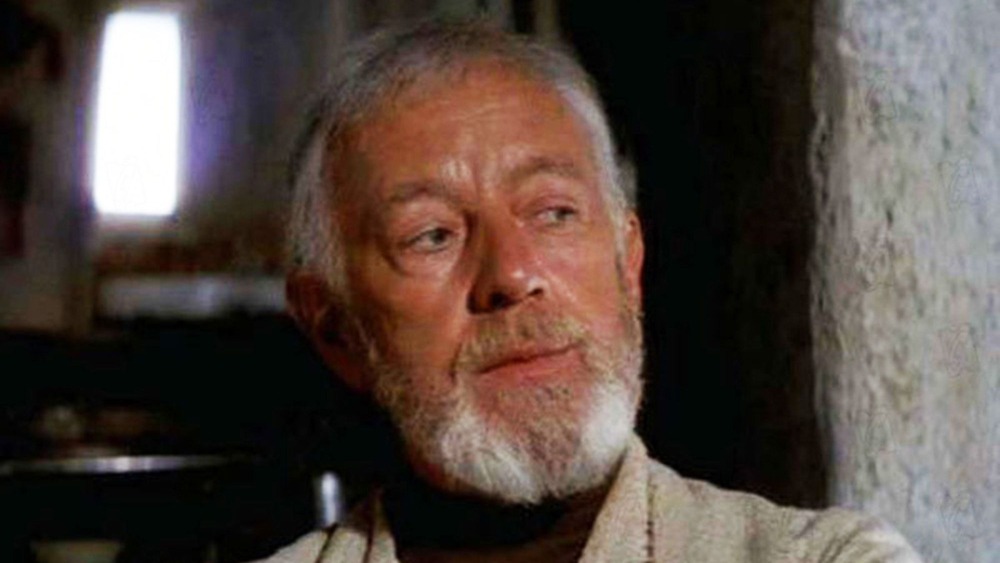 20th Century Studios
Sir Alec Guinness was arguably one of the greatest actors of the 20th century. From his Tony-winning performance as Welsh poet Dylan Thomas in Dylan to his critically-acclaimed film work with director David Lean — in particular, his turn as Lieutenant Colonel Nicholson in the 1957 war epic The Bridge on the River Kwai — Guinness established a legacy as a thespian that few have ever matched.
Despite boasting an extensive list of impressive credits and multiple awards, though, he will always be best-known for bringing Obi-Wan Kenobi to life in the original 1977 Star Wars, as well as its sequels — The Empire Strikes Back and Return of the Jedi. And for good reason, too — in a film series filled with iconic moments and feats of cinematic achievement, Guinness managed to make a lasting impression on fans in a relatively small role.
Although Kenobi's character and backstory were eventually fleshed out when George Lucas returned with the prequels, precious little time was given to old Ben in the original trilogy. Nevertheless, Guinness bolstered the scraps Lucas had given him in those scripts and injected the character with a gravitas that was unforgettable.
However, that doesn't necessarily mean that he actually enjoyed the process of making Star Wars films or stood by them afterward. Here's how Alec Guinness really felt about his work on these movies.
Alec Guinness didn't particularly enjoy making Star Wars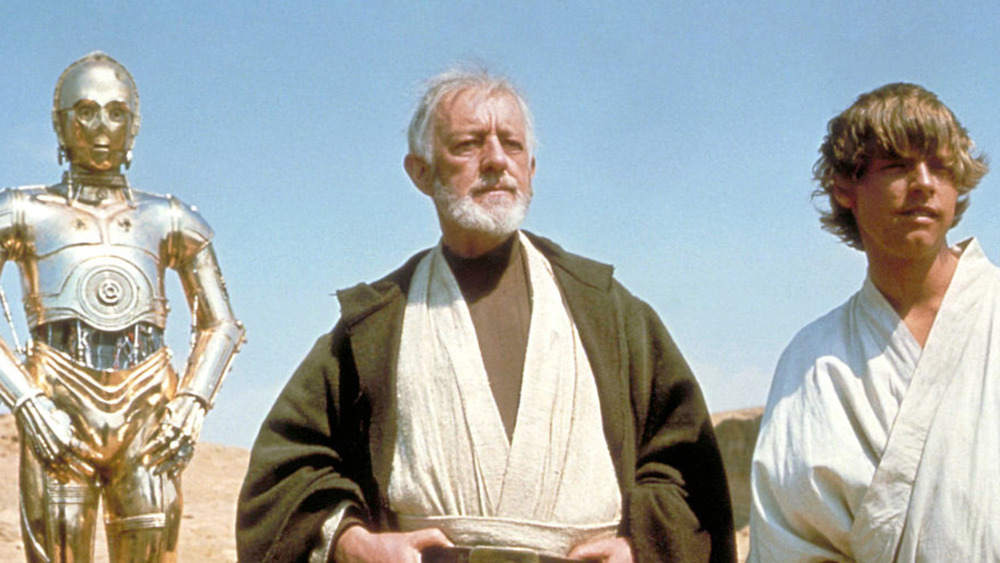 20th Century Studios
As noted by The Guardian, Guinness had regrets about his participation in making Star Wars. "Apart from the money, I regret having embarked on the film," he later said. "I like them well enough, but it's not an acting job, the dialogue — which is lamentable — keeps being changed and only slightly improved, and I find myself old and out of touch with the young."
If that's not bad enough, the Oscar and BAFTA-winning actor actively tried to prevent fans from watching the film.
In his autobiography A Positively Final Appearance: A Journal, via Mental Floss, Guinness recalled an incident where a fan who had approached him looking for an autograph confessed that he had seen Star Wars more than a hundred times. The legendary actor ultimately obliged the fan's request but did so with one condition — that they promised to never watch it again.
Given the sheer volume of Star Wars content that exists today and the rabid fandom that continues to support it, it is a near-unthinkable scenario now. But, apparently, it was Guinness' agenda at the time.
Guinness may not have loved playing Obi-Wan, but the fact that he did undoubtedly played a role in making Star Wars the cultural phenomenon that it eventually became. It also opened the door for Ewan McGregor to take the character in new and interesting directions.
So, while he didn't love the franchise, fans around the world continue to love Guinness.