The Real Reason NBC Canceled Good Girls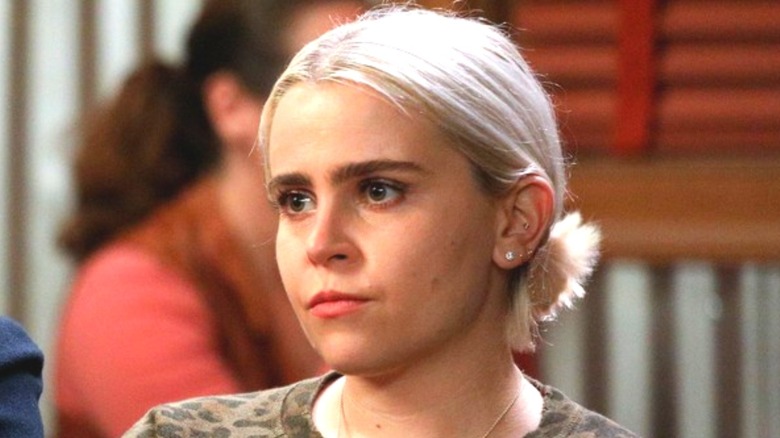 NBC
These days, when a traditional Big 4 network cancels a show with a dedicated fan base, it almost always leads to speculation that a streaming platform like Netflix might resurrect it. NBC's "Good Girls" is one such program. The show follows three Michigan women played by Christina Hendricks, Retta, and Mae Whitman, who all get fed up trying to make ends meet and decide to rob a grocery store. But they wind up stealing much more money than they anticipated, and the theft makes their lives more complicated than ever.
"Good Girls" wasn't exactly a ratings juggernaut on NBC, but it traditionally did much better with non-linear viewers and on Netflix (via Deadline). So, when NBC canceled "Good Girls" after four seasons on June 25, 2021 (via Deadline), it seemed like it would have been a good candidate for a second life on the streaming platform. But the show's studio, Universal Television, announced that it wouldn't be producing a fifth season for Netflix, either. 
Here's why "Good Girls" is ending earlier than most fans wanted it to.
Good Girls was doomed by a combination of low ratings and streaming rights issues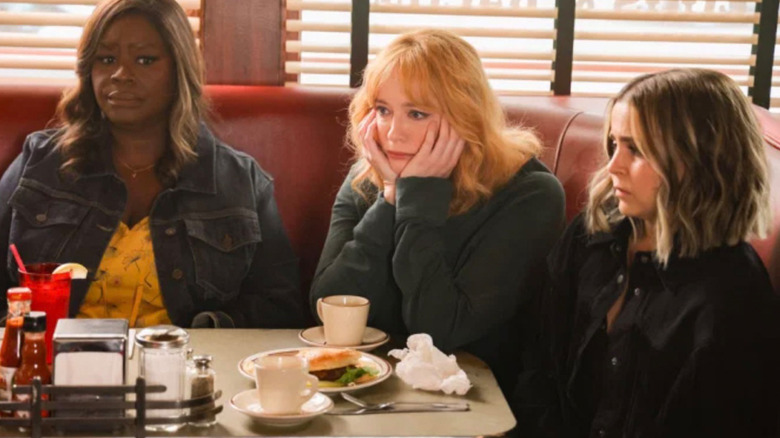 NBC
There are really two questions to consider: Why did NBC cancel "Good Girls," and why did the deal to bring "Good Girls" to Netflix fall apart? 
It's understandable why NBC canceled "Good Girls." Although it did have its fans — Season 1 has an 87% audience score on Rotten Tomatoes – overall the ratings just weren't there. According to The Hollywood Reporter, the fourth season of "Good Girls" averaged 2.74 million viewers, down about 20% from Season 3. It's also worth noting that the NBC executive who renewed "Good Girls" after Seasons 1, 2, and 3, Co-President of Scripted Programming Tracey Pakosta, no longer works for the company (via Deadline). 
As for why "Good Girls" won't get a fifth season on Netflix, the reason most likely has to do with changes in the streaming TV industry over the past four years. When Universal Television sold "Good Girls," the sale included a co-licensing agreement with Netflix to distribute it internationally. But since then, NBC has launched its own streaming platform, Peacock. With its own in-house streaming service, giving "Good Girls" to another platform is a lot less desirable. 
As for the Netflix side of the equation, while the company has traditionally been aggressive about acquiring canceled network and cable shows, more recently, the streamer has been more conservative. The Hollywood Reporter also speculated that Netflix may have had to cover a bigger portion of the production costs for Season 5 than it was comfortable with.
In the end, "Good Girls" was a victim of bad luck in a rapidly changing TV landscape. And with so many new streaming platforms emerging, it most likely won't be the only show to meet this fate.