The Bizarre Alt-Comedy Hidden Gem You Can Catch On Hulu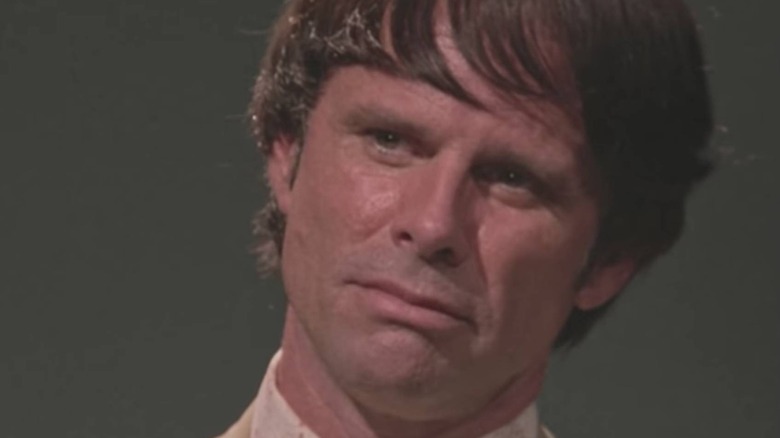 Hulu
From the Marlboro Man to Flo from Progressive, numerous spokespeople have entered their way into the zeitgeist doing nothing more than selling a product. It's this kind of notoriety that inspired one of the newest mockumentaries to make its way into the streaming world, "John Bronco." John, played by comedic veteran Walton Goggins ("Vice Principals," "The Righteous Gemstones"), may not have actually existed, but the 38-minute farce pretends like he was, delving into the fictional backstory of the man who would go on to sell mountains of new Ford Broncos. 
Looper had the chance to chat with Goggins about his role in the bizarre comedy, and he had this to say about stepping into the role: "I'm not a very cool guy. I'm an honest guy. I can be funny. But more often than not, I'm kind of serious. And John is not that. He has the capacity to be serious, but he's a pretty funny guy." Goggins manages to create such a unique character that you'll want to see an entire series centered about John Bronco by the end of it. 
Watching John Bronco is a surreal, hilarious experience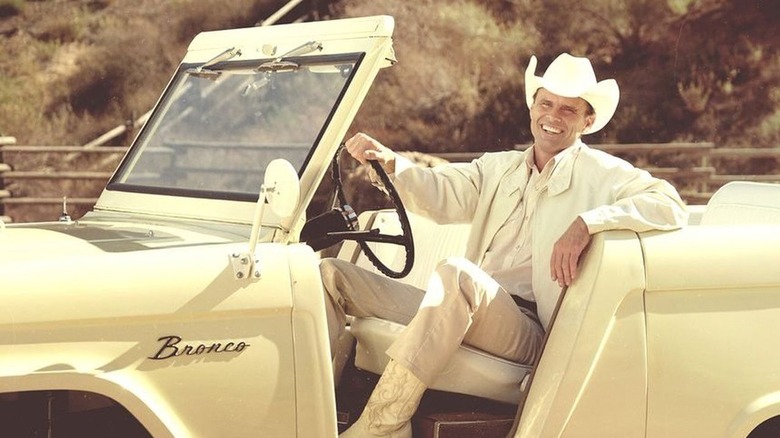 Hulu
If you're a fan of some of the bizarre projects that have come out of Adult Swim, like "Too Many Cooks," then you should be able to jump right into the absurdity of "John Bronco." It follows the pitchman who became a Ford icon after he won the Baja 500 in Mexico. His legendary speech caught the attention of a nation, and he went on to become the epitome of the American dream. Of course, like all good rising success stories, there's a dark side to this tale, too. But it never gets so dark as to halt the laughter from viewers at home. 
Director Jake Szymanski has plenty of experience mining every last ounce of comedy gold out of a premise, as evidenced from his other mockumentaries like "7 Days in Hell." Perhaps one of the best moments in the film comes during a faux ad when John Bronco does a commercial for the white Ford Bronco and says that he's proud people will only ever associate the vehicle with him. It serves as a subtle nod to the infamous O.J. Simpson car chase where he led police through the highways of Los Angeles in a white Bronco.
Whether you're a car enthusiast or not, you can find plenty of jokes to appreciate in this endearing comedy. It earned much acclaim from critics like Karen Han of Polygon, who wrote, "The charisma that was fully on display in Goggins' previous work is firing on all cylinders in John Bronco — the role demands grins, winks, and whoops, and Goggins is a master at them all." Its short length means you can laugh yourself silly on your lunch break, so make sure you don't overlook this gem.