The Adult Swim Short You Should Watch After WandaVision Episode 5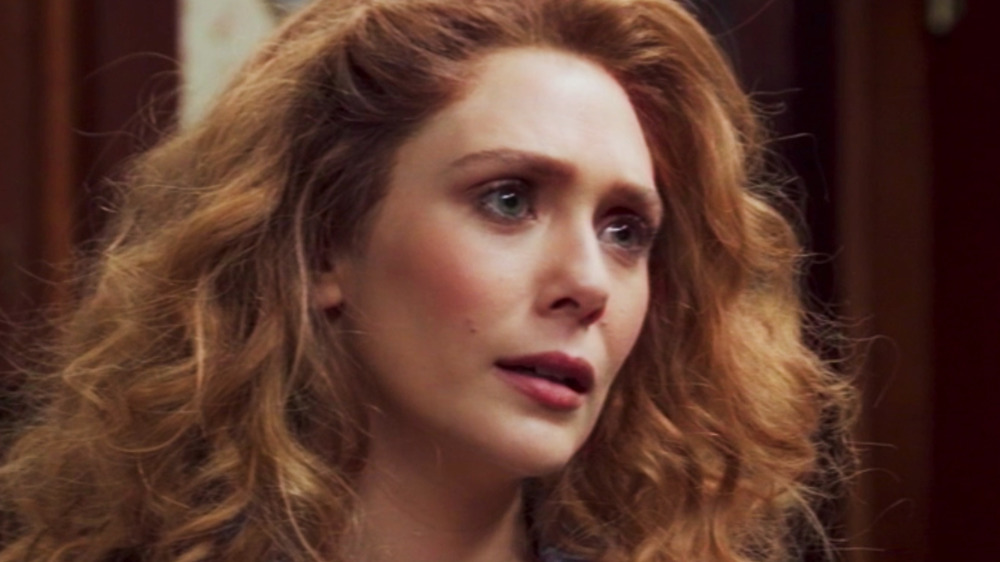 Marvel Studios/Disney+
The fifth episode of WandaVision has aired ... and Adult Swim fans might have felt like it seemed very similar to one of their famous shorts. Spoilers for WandaVision ahead!
In "On a Very Special Episode...," after viewers have been made aware that Wanda (Elizabeth Olsen) is creating this television show facade and holding real residents of Westview psychologically captive to live out her life with her lost love, Vision (Paul Bettany), the show jumps to yet another decade, landing in the 1980s. Complete with huge hair, pants with suspenders, and neon leggings — as well as a pitch-perfect theme song from Robert Lopez and Kristen Anderson-Lopez — the installment is a loving homage to shows from that era, but it also bears a striking resemblance to a recent and enormously ambitious piece of sketch comedy.
If you're a fan of both WandaVision and Adult Swim's programming, the fifth episode of the Marvel show might have reminded you of their late-night short that became a sensation. Here's why you should pair the fifth episode of WandaVision with Adult Swim's Too Many Cooks.
Too Many Cooks and WandaVision's fifth episode are very similar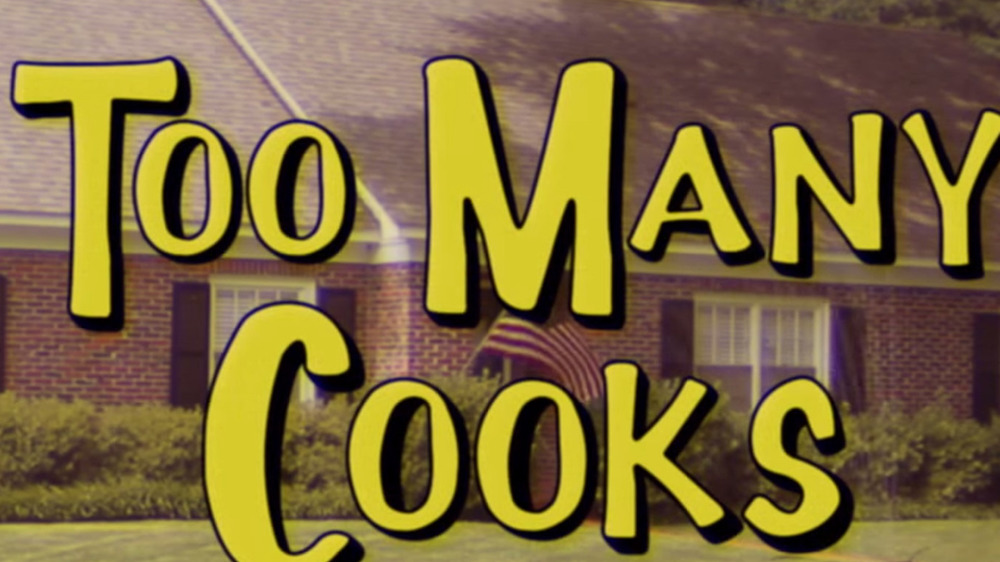 Adult Swim
At the weird hour of 4 A.M. on October 28, 2014, Adult Swim fans who weren't asleep were treated to Casper Kelly's uniquely strange eleven minute short, Too Many Cooks. An endless credit sequence that parodies sitcoms from the 1970s through the 1990s as well as genres that include cartoons, crime shows, sci-fi series, and more, Too Many Cooks was unlike anything else pretty much anyone had ever seen... especially considering its horrifying twist. At a certain point, a mysterious, strange looking man starts appearing in almost every shot and systematically murdering the "sitcom stars," leaving a bloody path in his wake.
If you've seen Too Many Cooks, you can definitely see some overlap between the short and episode 5 of WandaVision. Beyond the obvious fact that they're both strange love letters to sitcoms, the fifth episode of WandaVision is the first one where the structure of Wanda's created life starts to truly break down as Westview residents gain sentience and Vision grows suspicious.
This unnerving descent into horror, revealing the unsettling underbelly beneath Wanda's facade, is definitely reminiscent of the slasher-film scenes in Too Many Cooks, which feature some pretty brutal murders. It also echoes Too Many Cooks' bizarre, artificial tone. Throughout the entire short, viewers are left unnerved, despite the fact that everyone is always smiling through the strangeness — just as Wanda does to Vision, whose shock and horror at Wanda's gambit is definitely reminiscent to anyone that ever watched Too Many Cooks.
The first five episodes of WandaVision are available to stream on Disney+ now, and new episodes drop every Friday at midnight PST — but while you wait for the next episode, you should definitely check out Too Many Cooks.