Jared Padalecki Reveals A Gut Punch About The Supernatural Prequel Spin-Off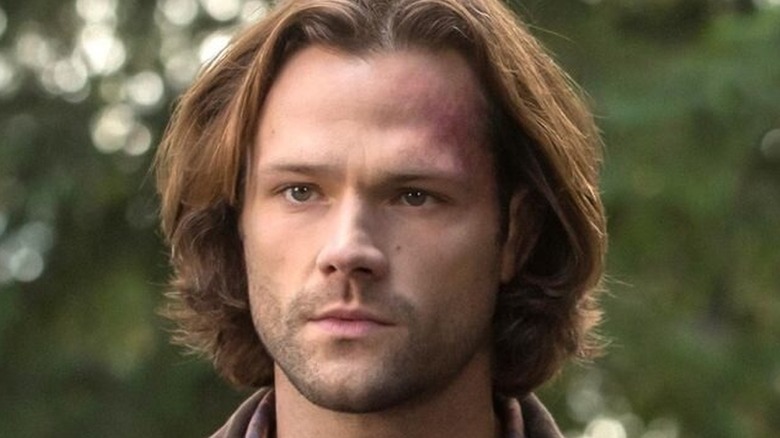 The CW
In November 2020, "Supernatural" fans bid farewell to a series that entertained, enthralled, and terrified them for 15 seasons. For nearly two decades, Jensen Ackles and Jared Padalecki spearheaded the CW's hit horror-fantasy-action-drama show as the demon-hunting Winchester brothers Sam and Dean, going up against everything from mischievous tricksters to God in that time. When the emotional finale aired last year, their adventure felt complete. However, as Syfy notes, Ackles remained optimistic about returning to the world of "Supernatural" at some point — and he'll get to do exactly that very soon.
Padalecki seems to have some unfinished business with the "Supernatural" universe as well, but it might not have plans for him. On June 24, it was reported that a "Supernatural" prequel spin-off series called "The Winchesters" is heading to the small screen at some point in the near future (via Variety). While the show is set to revolve around the brothers' parents, Ackles' Dean is going to be a part of "The Winchesters." As for Padalecki? He was left out completely.
Jared Padalecki is 'gutted' about the Supernatural spin-off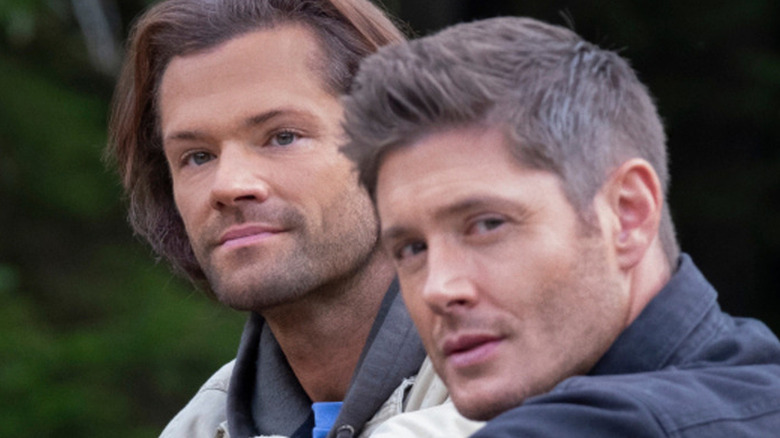 The CW
"The Winchesters" might be all about John and Mary's story, but one of their sons will play a part. Jensen Ackles will reprise his role as Dean Winchester and narrate the story. He's also serving as an executive producer along with his wife, Danneel Ackles. 
Unfortunately, the actor who played his on-screen sibling isn't involved as of this writing, nor was he asked to be. In fact, Jared Padalecki didn't even know that "The Winchesters" was happening until he read about it on the internet when the news broke — specifically, when Ackles shared a Deadline article announcing the project and his involvement in it.
"Dude. Happy for you. Wish I heard about this some way other than Twitter," Padalecki wrote, quote-tweeting Ackles' post. "I'm excited to watch, but bummed that Sam Winchester had no involvement whatsoever." 
When one "Supernatural" fan tweeted at both Ackles and Padalecki saying that "this has GOTTA be a bad joke" and asking for clarification, Padalecki confirmed that, sadly, it's all too real. "No. It's not. This is the first I've heard about it," he wrote. "I'm gutted."
It's safe to say that "Supernatural" fans are feeling much the same.