Supernatural Fans Have A Lot Of Thoughts About This New Prequel Spin-Off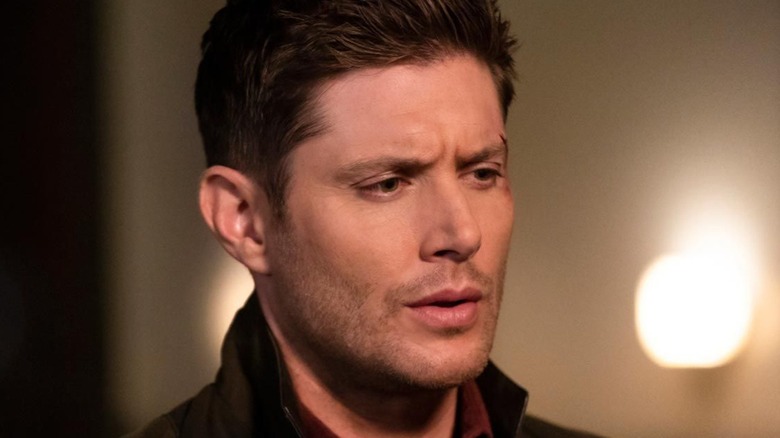 The CW
November 19, 2020, marked the conclusion of the long-running CW series "Supernatural" after a staggering 15 seasons on the network. With just over 15 years of portraying Sam and Dean Winchester under their belts, Jared Padalecki and Jensen Ackles bid farewell to their most recognizable on-screen roles, and fans of the iconic program did the same. However, longtime viewers will have the chance to return to the world of "Supernatural" very soon, as a prequel spin-off titled "The Winchesters" is on its way to the small screen sometime in the future.
As reported by Variety, "The Winchesters" — narrated by Jensen Ackles as Dean — will tell the epic love story of John and Mary Winchester before the birth of their two sons. It'll highlight their time together in their younger years, and showcase the great hardships they endured to preserve their relationship and even save the world. The husband and wife duo of Jensen and Danneel Ackles will produce the series through their company, Chaos Machine Productions, with Robbie Thompson acting as writer and an executive producer.
Considering the devoted and passionate nature of the "Supernatural" fanbase, the social media world has erupted with initial reactions to the "Winchesters" announcement. Here's what the people of the internet have to say about the upcoming series.
Supernatural fans aren't totally on board with The Winchesters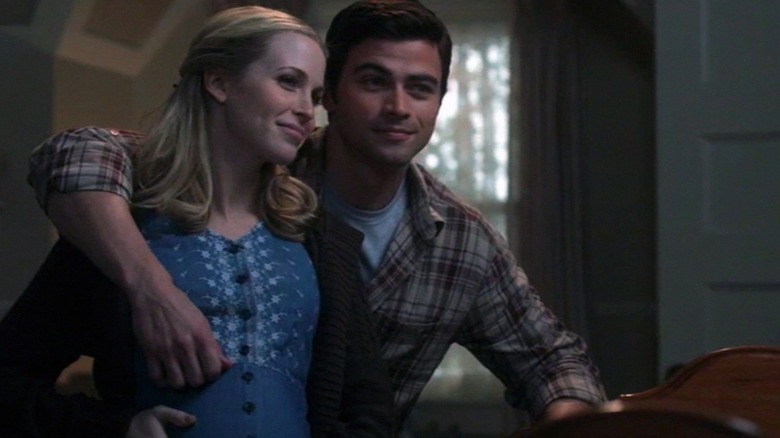 The CW
When taking a look at fan first impressions on Twitter, the very idea of "The Winchesters" has elicited some incredibly strong reactions. "y'all really forgot that john and mary actually hated each other up until heaven intervened huh..." wrote @sandcastiel, pointing out that its common knowledge that the two characters previously introduced via "Supernatural" have a not so romantic history. Therefore, why pitch their own series as a romantic thriller?
@Fish_Tetris echoed this sentiment by posting, "'epic love story' yeah having your entire relationship artificially engineered by heaven so your children can fulfill a divine prophecy is so romantic." They even included a direct quote from Dean Winchester in a follow-up tweet, adding, "'It (John and Mary's marriage) wasn't perfect until after she died.' — literally a direct quote from dean winchester. girl help."
@alyssa_hamlet went as far as providing what they feel are better examples of "Supernatural" spin-offs, tweeting, "Who the heck thinks a prequel about John and Mary is a good idea? When they passed on Wayward Sisters????? Heck there is better prequel potential with Henry Winchester and the Men of Letters!! Why this??? We are in the Bad Place."
"Wayward Sisters not getting greenlit bc the cvv didn't think there were enough 'creative avenues' but running the /already told/ story of John and Mary is just.... cherry on top," noted @goshdarnit_Cas, further positing that there are stronger alternatives out there to what "The Winchesters" promises to be and being quite vocal about their frustrations with the CW's creative choice.
Not all reactions to "The Winchesters" were negative, however, as evidenced by @DeansMyHero, who optimistically commented, "I'm disappointed it'll be on CW but tbh this prequel has potential. I love Robbie. And with Jensen as EP we know he loves & respects Spn so I have faith he'll do it justice. John and Mary were awful during show but we know they weren't like that before. And hello Jnsn narrating."
Whether you're excited for "The Winchesters" or vehemently against its existence, all any of us can do is give it a fair shot when it makes its inevitable television debut.