DC Star Anthony Carrigan Reveals Which MCU Superhero He'd Like To Play - Exclusive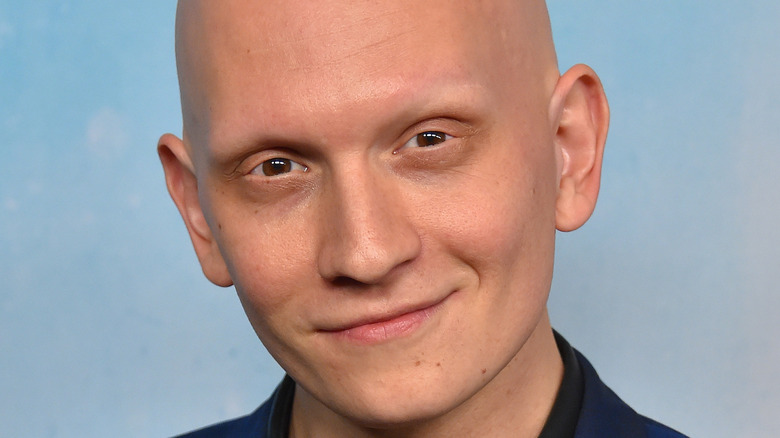 Shutterstock
There is no question that Anthony Carrigan has well-established himself as a supervillain in the DC live-action comic book realm, with a pivotal recurring role as the menacing Victor Zsasz in the Batman origin series "Gotham," and the guest role of Kyle Nimbus, aka The Mist, in "The Flash." However, If Carrigan has any say, he would like to explore the superhero realm at some point, too.
Currently, Carrigan is continuing to broaden his resume with a combination of comedic and dramatic roles. His uber-friendly mobster character NoHo Hank in "Barry," opposite Bill Hader, earned Carrigan an Emmy nomination for Outstanding Supporting Actor in a Comedy Series in 2019. Currently he and Lil Rel Howery appear as Kevin Hart's best friends in the new movie "Fatherhood."
In an exclusive interview with Looper to talk about his work on "Fatherhood," the DC star said he's first and foremost "open to all of it" when it comes to potential roles in both the DC Extended Universe and the Marvel Cinematic Universe. "I know what it means to be a comic book fan and [while] I wasn't as hardcore as many comic book fans, I certainly have such deep appreciation for comic book characters," Carrigan said. "I would love to. I would love to continue playing [comic book roles], whether it's for DC or Marvel. Yeah. I mean, specifically, it would be kind of fun to do a superhero because I've cut my teeth with supervillains, but it would be nice to switch it up a little bit, but I don't know. I love it all."
The actor behind the DC assassin revealed which Marvel hero he's set his sights on.
Carrigan's superhero dream has a silver lining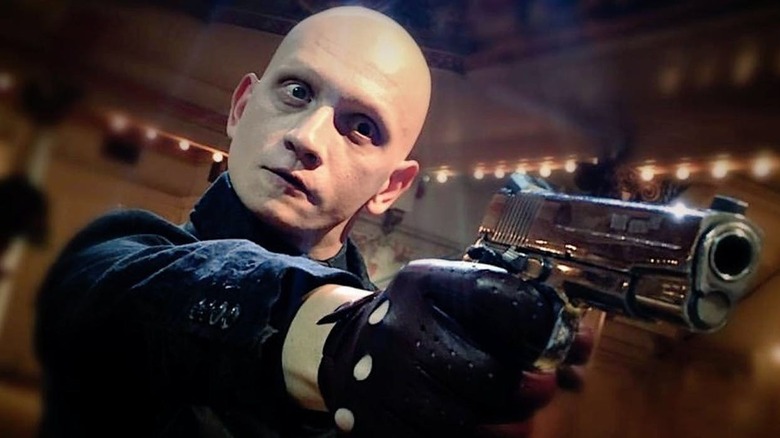 20th Century Television
Leaving the villainous Victor Zsasz and The Mist in the rearview mirror, Anthony Carrigan said if he were given the choice of which superhero he'd like to play, he'd like to catch a (cosmic) wave with a legendary Marvel character who appropriately made his debut during the Silver Age of comic books. "At times, I think that I would make a pretty good Silver Surfer. I just need some silver body paint or CGI, rather. That would probably be preferable to silver body paint," Carrigan said, laughing. "Yeah, Silver Surfer. I don't know. Yeah, gosh, there's a ton of them [I would like to play]. I love them, yeah. Especially the bald ones. I'm like, "Sign me up.'"
Carrigan said by playing the Silver Surfer in the MCU, it would show that not all bald guys have to be cast as villains. Just like "Shazam!" star and proudly bald actor Mark Strong told Looper in a recent interview exclusive, there is a general assumption out there that he only plays villain roles. However, Strong has proven time and again that he can play good guys, too. "Bald guys have notoriously been cast as the villain throughout history. We can do more than playing villains and pirates. Just trust us," Carrigan said, laughing. "Give us the keys. We'll do good, I promise you."
"Fatherhood" is streaming exclusively on Netflix.